The concept of capturing time in art comprised subjects for a range of artists throughout the history of art. The concept of time itself is not only a parameter reflected in the mediums themselves, but in the content as well.
The latest exhibition at The Broad explores complex representations of time and its passage through more than 50 works drawn from the museum's collection of postwar and contemporary art.
This comprehensive show brings together works from more than 20 seminal artists, including Bernd and Hilla Becher, Gregory Crewdson, Andreas Gursky, Elliott Hundley, Pierre Huyghe, Anselm Kiefer, Ragnar Kjartansson, Sherrie Levine, Glenn Ligon, Sharon Lockhart, Paul Pfeiffer and Ed Ruscha.

Representations of Time in Art
Putting on view a diverse selection of artworks, ranging from painting and sculpture to photography, film and installation, the exhibition at The Broad explores the passage of time by suggesting nostalgia or sentiments about aging. Often depicting specific places in various states of decay, these works can serve as documentation, memorial or symbol.
Rhythm, repetition, duration, artifice and appropriation are only some of the devices exhibited artists have employed in order to explore and distort our perceptions, memories and emotions. As Joanne Heyler, founding director of The Broad explains: 
The exhibition provides viewers space in which to reflect on their own malleable experiences of time, illusion and memory.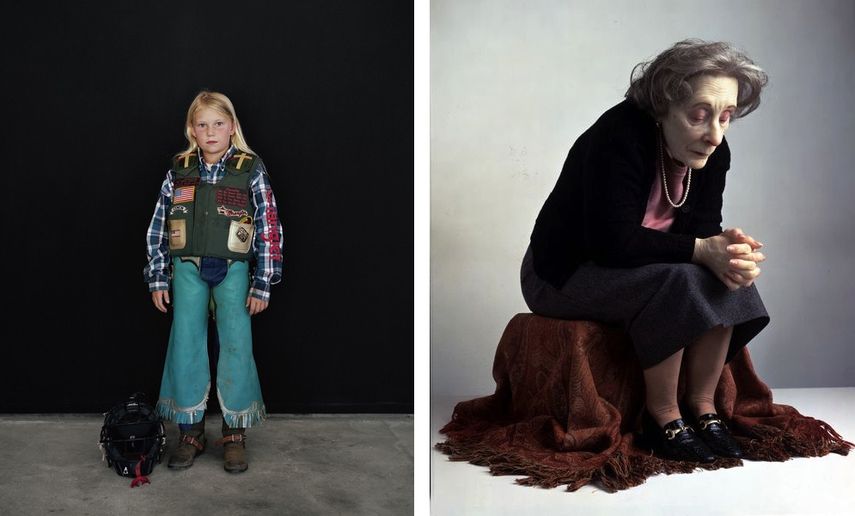 Highlights of the Exhibition
Among the highlights of the show is Ragnar Kjartansson's highly popular installation The Visitors from 2012, brought back for the first time after the museum's inaugural installation two years ago. Filmed at the historic Rokeby farm in upstate New York, the immersive nine-screen installation combines physical and emotional passages of time. It depicts musicians which play the same short song repeatedly, instilling it with nuanced meaning through voice, instrumentation and body movements.
More than half of the works in the show will be on view for the first time at the museum. Such works are Ed Ruscha's monumental diptych Azteca/Azteca in Decline from 2007, depicting a mural the artist saw in Mexico City and its representation as if the image were peeling away; Sherrie Levine's After Russel Lee: 1-60 from 2016, a major photographic work in which Sherrie Levine reprinted and intervened in the photographic work of Russell Lee, creating new meaning in these Great Depression-era images of rural life; and Sharon Lockhart's entire Pine Flat Portrait Studio series from 20015, where she documents the youth of a rural town in California's Sierra Nevada mountains.
Other highlights include Pierre Huyghe's A Journey That Wasn't from 2006 whose journey, both real and simulated, offers a baseline for time in this exhibition and Goshka Macuga's tapestry Death of Marxism, Women of All Lands Unite from 2013.

The Passage of Time at The Broad
The exhibition A Journey That Wasn't will be on view in The Broad's first floor galleries through early 2019 and is accessible with free general admission tickets.
Public programs associated with the collection exhibition will be announced at a later date. The museum's third-floor galleries will continue to show a robust and changing selection of works from the Broad collection.
Featured images: Pierre Huyghe - A Journey That Wasn't, 2006. Super 16 mm film and HD video transferred to HD video, color, sound; The Broad Art Foundation © 2018 Artists Rights Society (ARS), New York / ADAGP, Paris; Ragnar Kjartansson - The Visitors, 2012. Nine channel HD video projection; Commissioned by the Migros Museum für Gegenwartskunst, Zurich; The Broad Art Foundation; Photo: Elísabet Davids © Ragnar Kjartansson; Elliott Hundley - the high house low!, 2011. Wood, sound board, inkjet print on Kitakata, paper, pins, magnifying glass, photographs, plastic, metal, 99 x 192 1/2 x 18 in. (251.46 x 488.95 x 45.72 cm); The Broad Art Foundation © Elliott Hundley. All images courtesy of The Broad.