Two months ago, New York's street art culture opened a chapter in Lille's urban art world, visiting one of the city's most prominent galleries. Their representatives are not planning to leave for a while. The idea behind the visit is to present hip-hop culture of the Big Apple with help of famous names from New York. Titled A nous York, the exhibition hosts artists who will depict this modern culture through photographs, graffiti and abstract installations. Main guests of this show are world renowned contemporary artists Futura and Ernie Paniccioli, the famous hip-hop photographer. Besides these two, simultaneously, Lille's local graffiti scene will invade the Maison Folie Wazemmes as they originate scenery which presents the universe of New York City.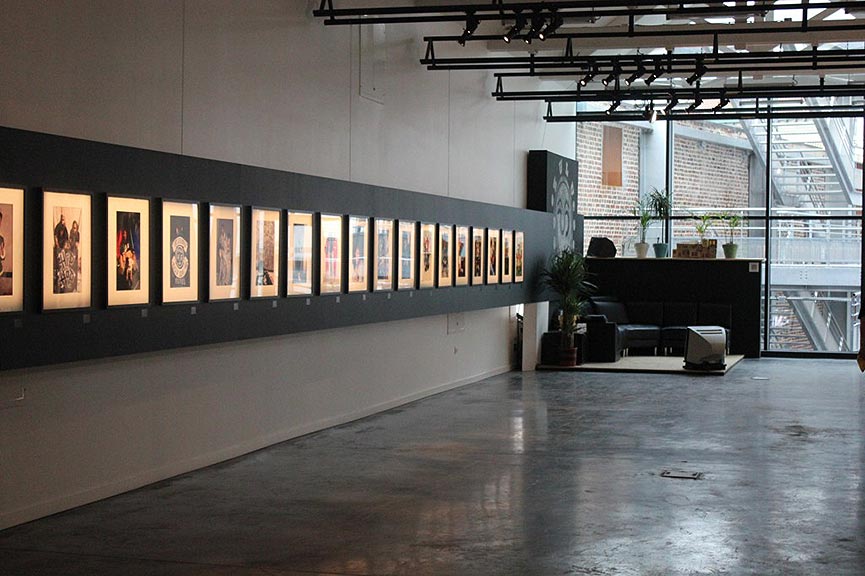 Futura & Ernie Paniccioli
One of the epicenters of this event for sure, is the collection of paintings of the artist Futura 2000, loaned by collectors Agnes B and Patrick Lerouge. This collection is exhibited in the new showroom of the Maison Folie Moulins. Thirty of Futura's paintings are displayed through the entire gallery. Besides the paintings, the artist also had something special in mind for this occasion as he created installation which he will present at some point during the exhibition. Futura will be followed by works of Ernie Paniccioli, a fellow artist known for his skills with camera. Paniccioli came to prominence in 1980's with his collection of photos of New York's most famous in hip-hop scene. He started by taking pictures of the graffiti and gradually became the official photographer of groups like Public Enemy, The Native Tongue, Salt N 'Peppa or Notorious Big. Retrospective of such work will be presented as a tribute to New York hip-hop scene.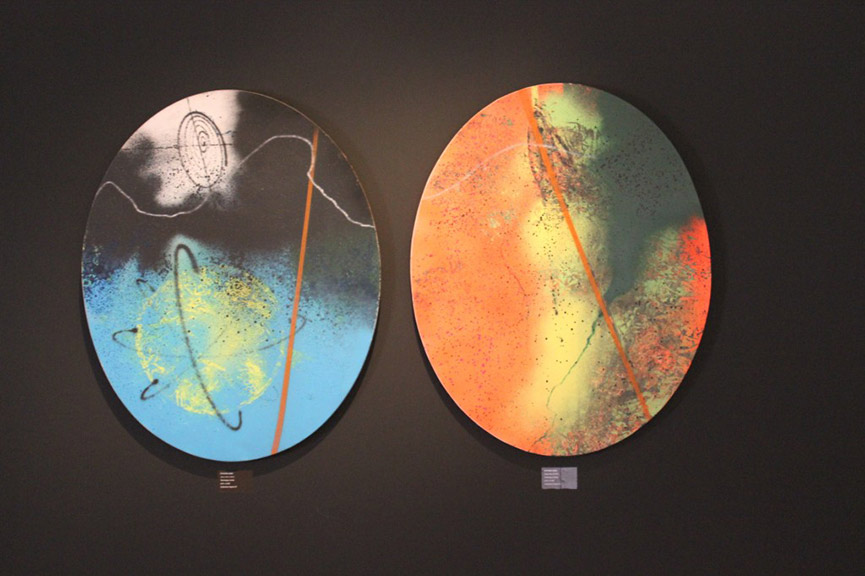 Waz Here
Alongside the "main stage", exhibition will be accompanied with numerous supporting artists as they use tagging, stickers, collages, stencil, photography, installations and fanzines to street-up the place. All of these artists put great amount of effort to reinterpret street universe and New York workshops. One of them is Waz Here collective. It is for certain that artwork presented is more than a simple illustration of the city.  A We York offers a visual narrative of his urban culture and those dwell in it. Two of the New York known graffiti figures Mesh and John Fekner will be supported by the likes of Jonone, Criz, Ader, Gusto, Duel, Ghost, Isham One, Aplick Oner, Jiem, Dr. Colors 4letters, Cape of origin Espack, Mikostic, Fabien Swyngedauw Grave. Exhibition will run through 11th of January.
Want to read more about New York graffiti culture? Sign up for My Widewalls today and never miss a post!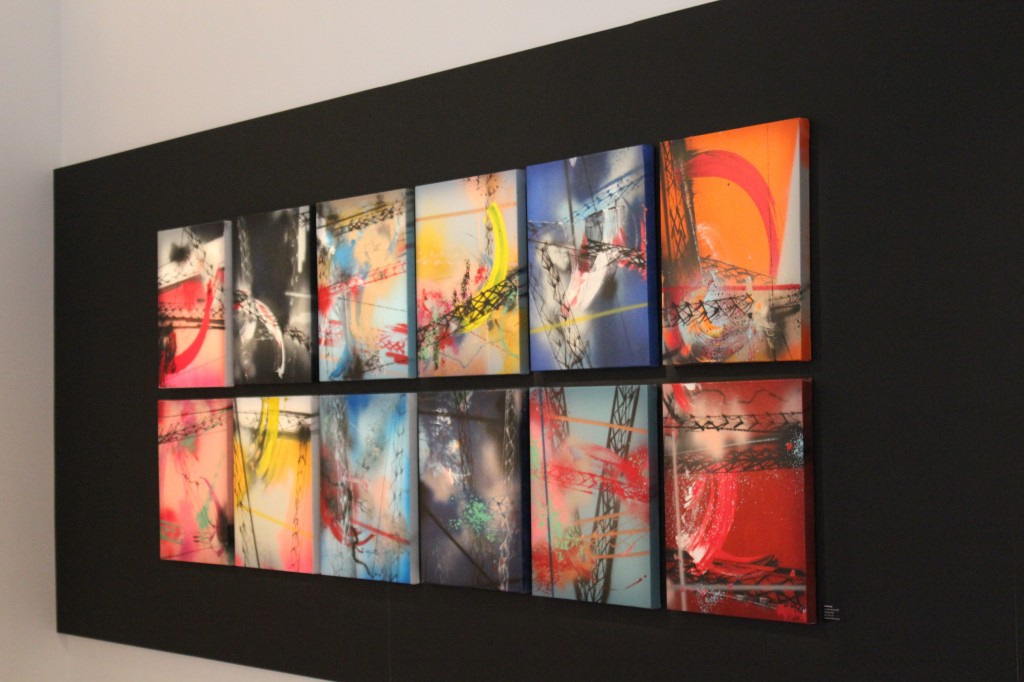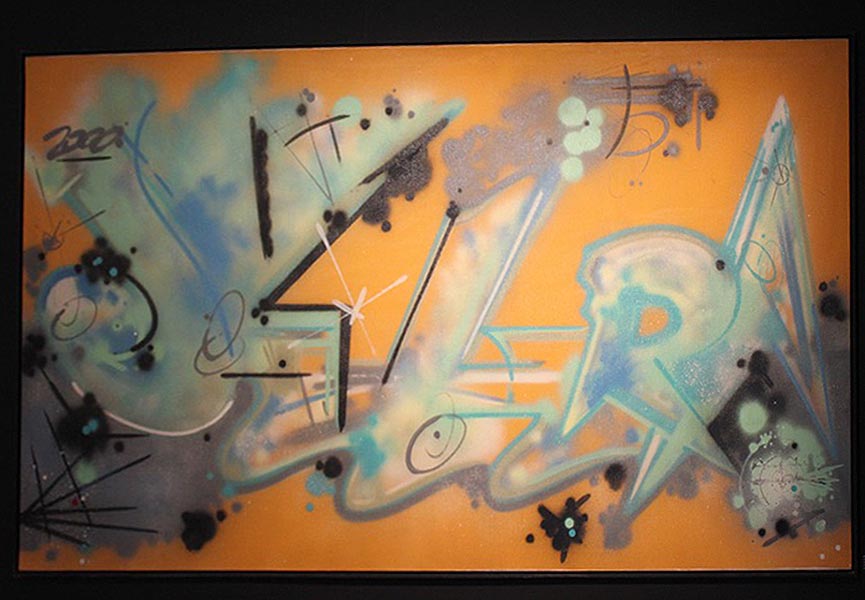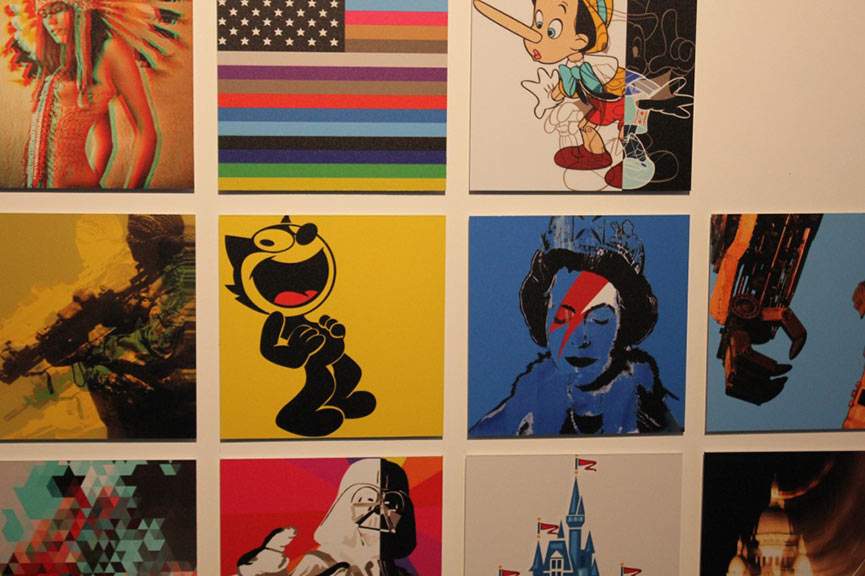 Images are courtesy of Emporium-s.com and  www.lilletaitunefois.fr