Long hair, short hair, curly, straight or dyed, hair is both a visible sign of our animal nature and reflection of one's own identity.  Hair frames the face, and whether it is used to distinguish or to disguise its function is never neutral. Besides being a biological byproduct, hair is also a product of cultural construction of multiple meanings.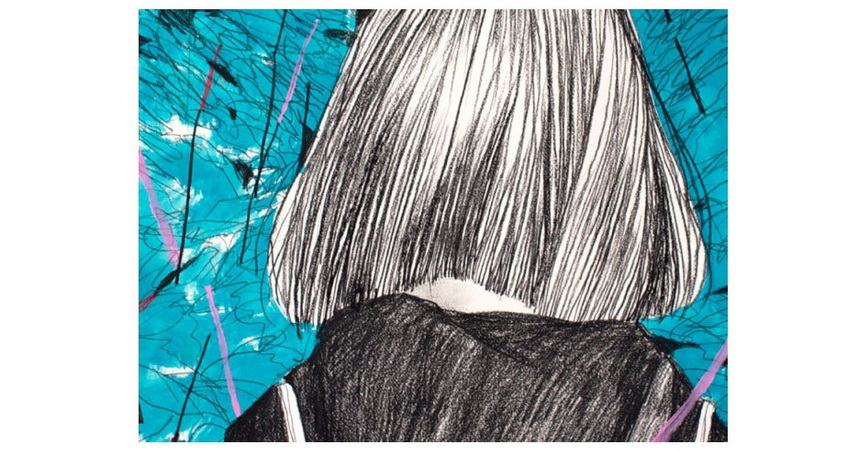 A Collection of Human Virtues
According to the symbology, hair symbolizes a collection of human virtues in the spiritual sense. Hence, in many cultures there is a cult of keeping a strand of hair. In the 19th century, hair even entered into the world of art as a means of artistic expression. Hair art that has flourished especially in the Victorian era was used by people wanting to keep a memory to a loved one before the invention of photography. This form of art consisted of jewellery, paintings and medallions embellished with strands of hair.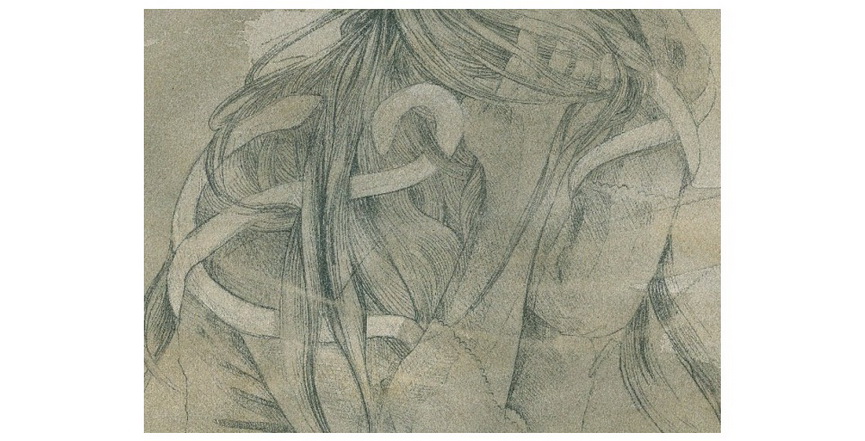 Hair was considered to be one of the main signs of female virtue. Covered or uncovered, bound or unbound, it indicated woman's "availability" and/or virginity.  Samson, the biblical hero of the Old Testament, owed his tremendous physical strength to his hair. He was not allowed to cut it. In some ancient cultures, such as Chinese, cutting the hair is considered a mutilation. Still, in some other traditions, cutting hair had its purpose of defining one's individual and social functions. In royal France, only kings and princes kept the privilege of long hair. In the history of art, hair is one of the clearest indications of the evolution of human culture and one of the key ways in which artists identify the social identity of their subject.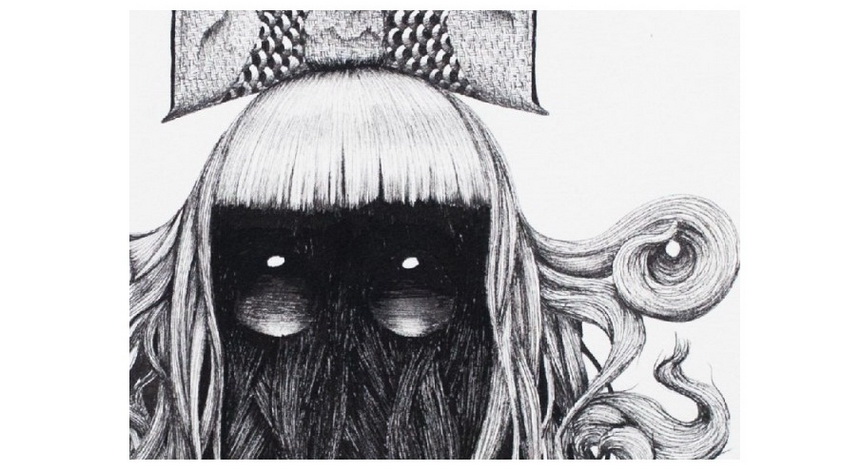 A Study of Hair
"A Study of Hair" is the third installment in what is to be a decade-long project led by Backwoods Gallery. A Study of… is a series of group exhibitions in which local and international artists are invited to present a contemporary interpretation of a motif drawn from art history. The 2012 and 2013 exhibitions focused on hands and eyes. This year's theme, hair, is the most challenging of the series so far, and promises to generate a diverse range of interpretations.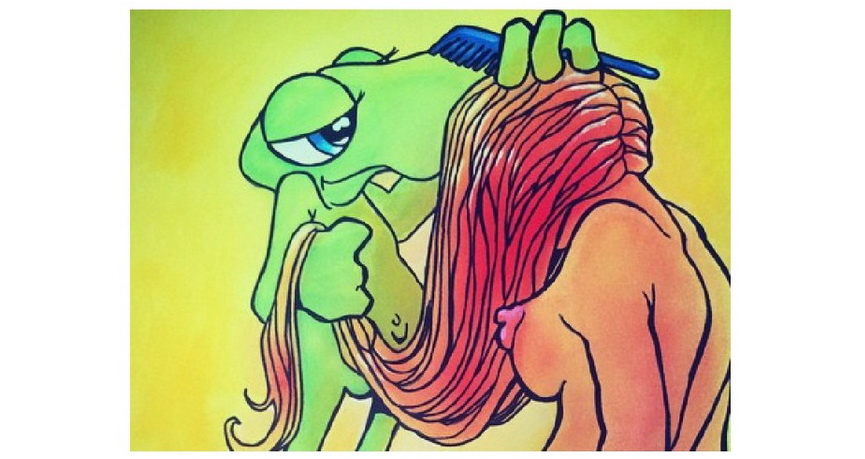 In its completed form, the A Study Of… project will document over 350 artworks from all corners of the globe. The curator's intent is to create an historical source with enough breadth to contextualize a generation of artists, many of whom work primarily outside the framework of established institutions. This year's artists include C215, Dave Kinsey, Faith47, Inkie, Jonathan Guthmann, Mark Bode, Merda, Miso, ROA, Stephen Ives, Shohei Otomo, TwoOne, Usugrow, Yusk Imai and Alexander Mitchell.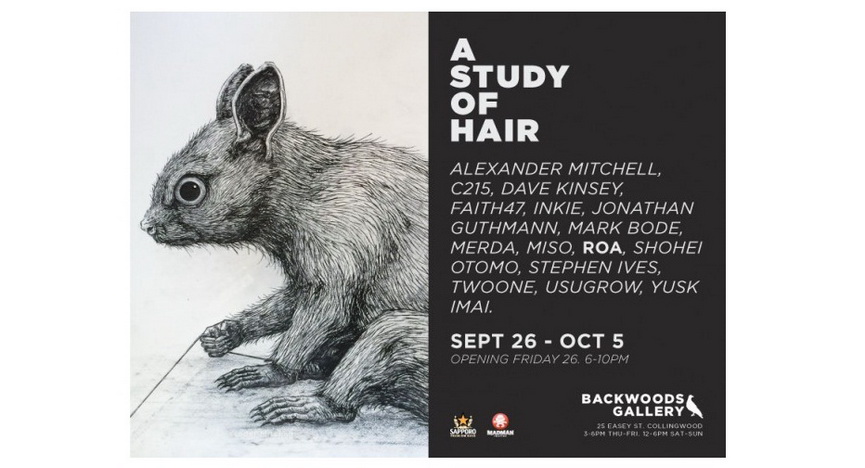 According to the curator of the Backwoods Gallery, Alexander Mitchell, the series to come will include studies of human anatomy, color, and movement. "A Study of Hair" opens on September 26 and will be on display until October 5.