New York artist Aakash Nihalani is known for transforming outdoor spaces into playful installations with just a tape. He actually invented a new form of street art – creating with tape. Like any child, Nihalani was very much into magic tricks and optical illusions, which is still, obviously, embedded in the way he approaches urban landscape.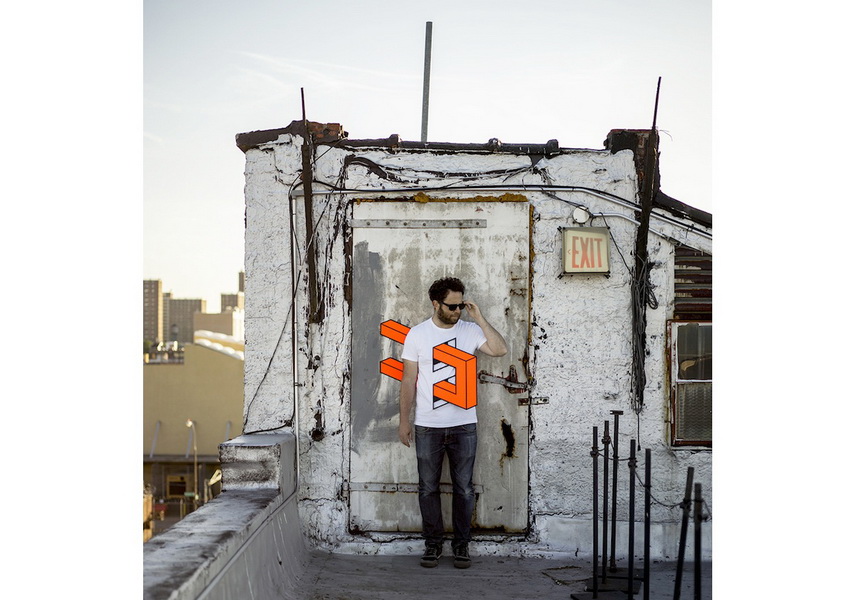 Color Passes Through People
His latest outdoor project, a series of performance installations called "Landline", explores themes of isolation and community. Colorful bars pass through people, connecting them to each other and functioning as extensions of the urban landscape. The concept is very lively and playful, invites interaction and holds attention with magical optical effects. As people today spend more time in the virtual reality, Nihalani is trying to connect them to the real world through bold forms created from bright neon tape. The pieces are hand made out of tape, fluorescent paper, and corrugated plastic, and use a magnetic hanging system on the t-shirts. People are not just subjects to the installation, but rather participants who are encouraged to examine their own insides and connections, a visual expression of both the isolation and community, feelings so typical of big cities such as NYC.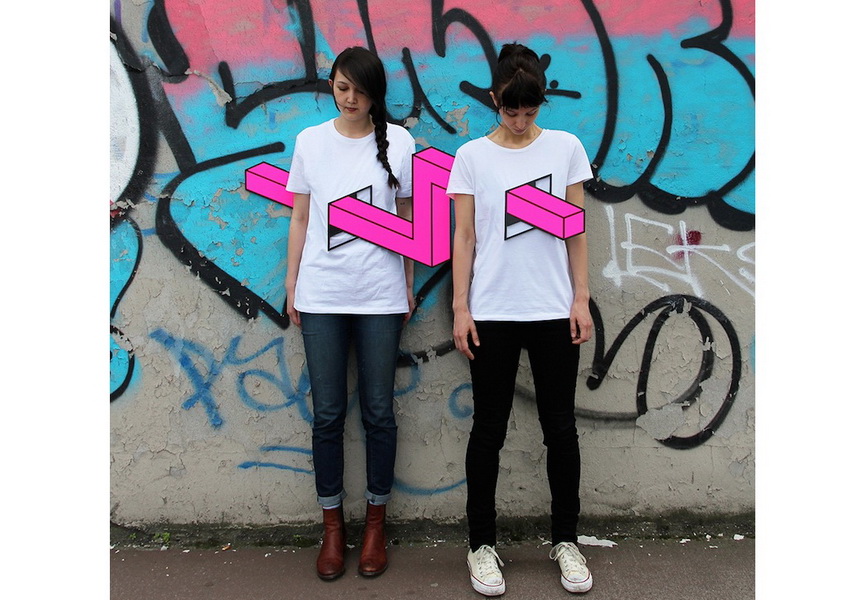 3-Dimensional
Nihalani is a master at creating perspectives and illusory three-dimensional objects with just a tape. His street art consists mostly of isometric rectangles and squares with a three dimensional visual appeal. The artist selectively places his graphics around New York to highlight the unexpected contours and elegant geometry of the city itself. Starting from the standpoint that world is dominated by the interplay of very basic color and shape, Nihalani offers passersby the opportunity to see the city more playfully. My biggest influence has been the city's architecture itself. The colors and tones everywhere are mostly neutral, so using bright colors allows me to really highlight and set apart the architecture that's most interesting to me, kind of like a highlighter, explains Nihalani.