Blain Southern has announced a major forthcoming exhibition at their Berlin gallery by the esteemed Malian artist Abdoulaye Konaté titled Useful Dreams. This new solo exhibition will present a comprehensive overview of the work of Abdoulaye Konaté from the 1990's to the present day and will include nine new pieces created by the artist specifically for the Useful Dreams show that continue to explore socio-political and environmental issues along with a range of topics including globalisation, faith, social upheaval and AIDS. Abdoulaye Konaté has become recognised for using materials such as woven and dyed cloth that are traditional to West Africa and Mali to convey his artistic messages. Blain Southern Berlin has been home to exhibitions by artists as varied as Francesco Clemente, the art duo Tim Noble & Sue Webster and Douglas Gordon (whom you can read about in Phantom).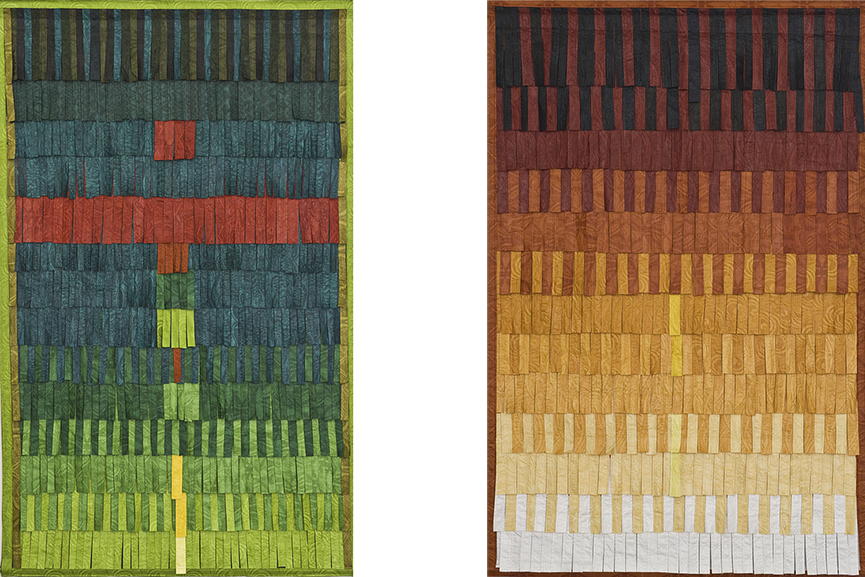 Useful Dreams
The solo exhibition Useful Dreams, curated by Koyo Kouoh, will see Abdoulaye Konaté present a number of works in the style he has become known for, namely large scale compositions and installations created from textiles that draw on his West African traditions. The earlier works on show at Blain Southern show his use of both symbolic and figurative imagery which gives way to a shift towards much looser abstract forms in the newer compositions and Useful Dreams gives a rare opportunity to observe the progress and transition in the works of Abdoulaye Konaté. Within his artworks, whether it is figurative or abstract, Konaté has made a point of using materials local to Mali such as dyed and woven fabrics that are hand-embroidered and stitched together that refers to the West African tradition of using the textiles as a way to communicate. Via these local materials, the artist then addresses global issues such as AIDS in his 1995 work Lutte contre le Sida and exploring social condition through universal activity, in this case football, played by kids on the street and at the same time used for political advantage (Hommage aux arbitres, 2005). The works of Abdoulaye Konaté may be imbued with heavy meanings and messages but they are also incredibly beautiful pieces of artwork that always offer hope among the questions they raise. You may wish to read the Yassine Yaze Mekhnache at David Bloch article for another artist that has used locally woven materials in the creation of his works in Morocco.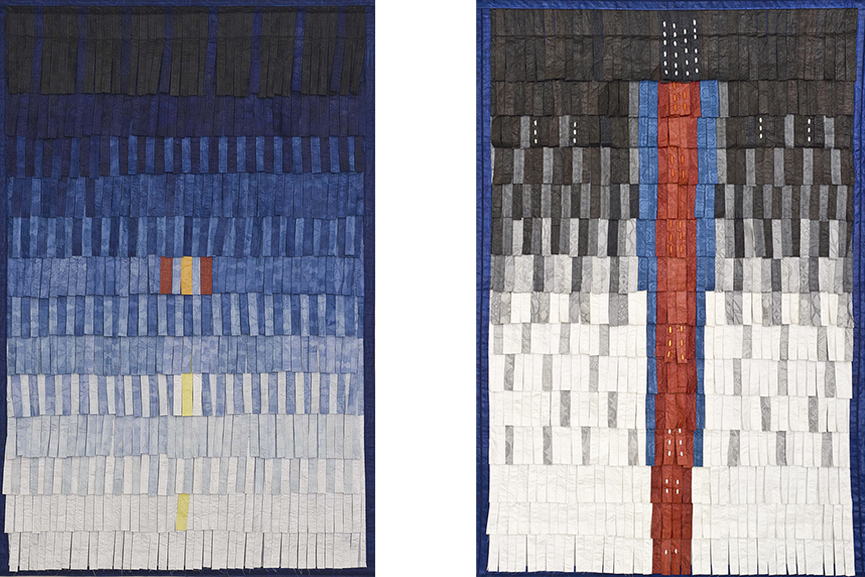 Abdoulaye Konaté
Abdoulaye Konaté was born in DIré, Mali, 1953 and went on to study painting in Bamako, Mali and also Havana in Cuba, where he lived for seven years. Now living and working from Bamako, Konaté began to use materials native to Mali when canvas and paints were unavailable to him that led to him combining painting skills with textile installations. The works have revolved around the themes of environmental and political issues whether it is globalisation, ecological issues, human rights, wars, faith or economic events in the world today and how all these elements affects all aspects of our lives as individuals and societies both locally and on a global scale, using his local culture and materials as a mediator between the two extremes. You may wish to read the following articles for African related art - African Graffiti: Raising Awareness, Djerbahood, The Group Spirit of Peres and explore the work of Faith 47.
Useful Dreams by Abdoulaye Konaté will open at Blain Southern, Berlin, on 7th February, 2015 and run through until 18th April, 2015. Private View: Friday 6th February, 2015, 6-9pm.
For all the latest exhibition news sign up to My Widewalls today.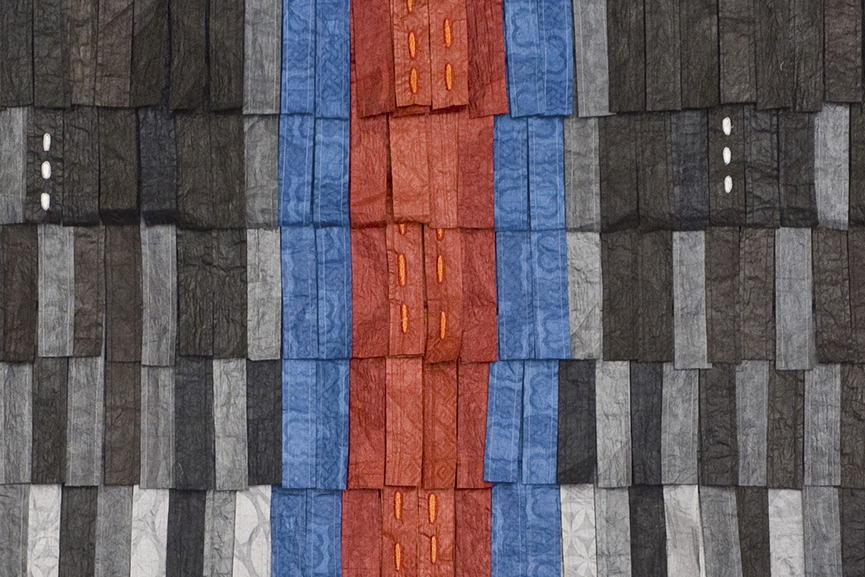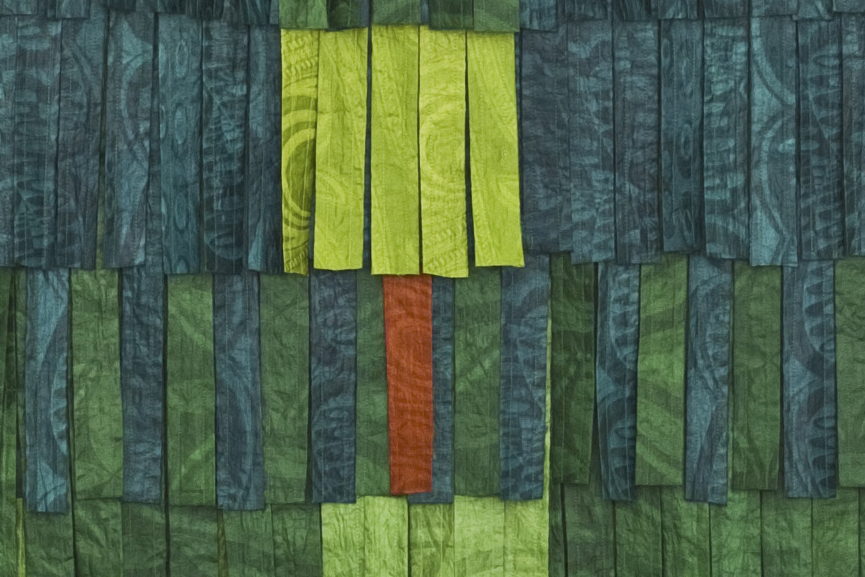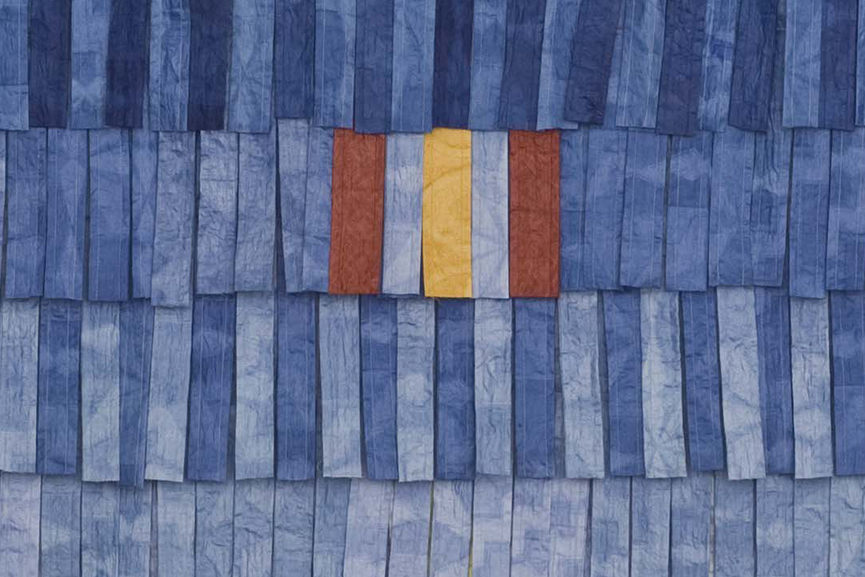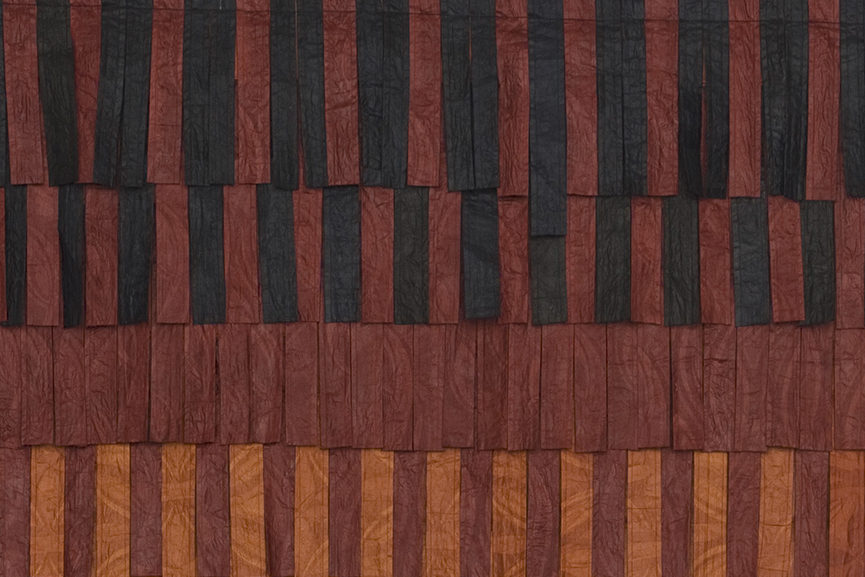 Images Courtesy of the Artist and Blain|Southern.
Photographer: Christian Gläser, 2015.