We all have different associations about various months in the year. May is often seen as sunny and exhilarating, October dark and gloomy and December exciting and festive. These numerous emotions related to different parts of the year served as inspiration for the renowned street artist ABOVE's new series that will be on display at 12 Months solo show at Galerie SOON in Zurich. In his latest body of work, the prolific artist reflects back on each month of the year by depicting a variety of feelings and recollections affiliated to that particular month.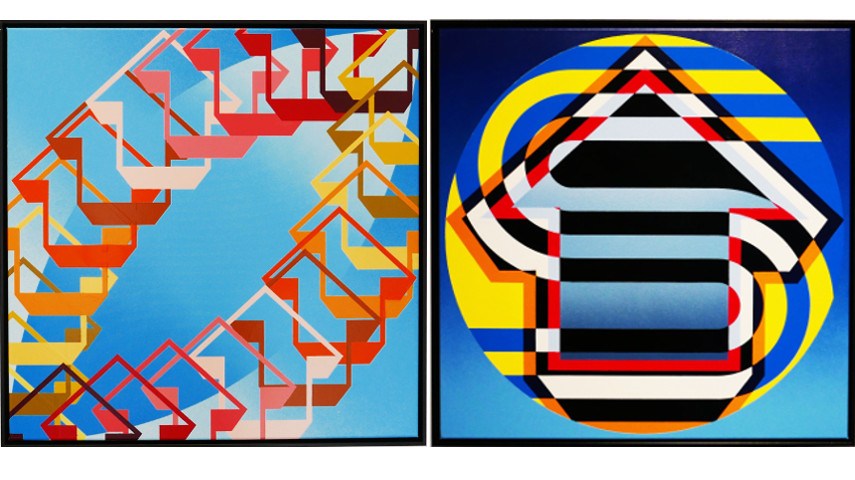 Vivid Geometrical Patterns by ABOVE
ABOVE is a legendary Californian street artist who has been decorating trains and walls around the globe since the mid-nineties. His intricate, abstract artworks often make the viewers smile and remind them of the positive things in the world. Both his street art and his canvas works are technically very complex and marked with layers and layers of colors that constantly overlap in order to create his unique abstract geometrical patterns. Throughout the years, these geometrical patterns and arrow icons pointing above have become his trademark symbols recognizable worldwide.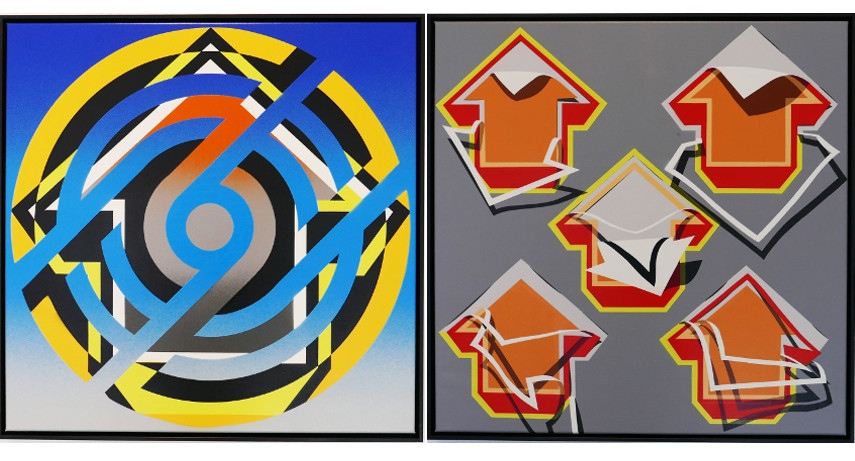 The Color of the Month
ABOVE's latest body of work is inspired by various parts of the year but also by the cycle of life. ABOVE started his artistic process by creating a list of colors and emotions associated with different months. Then he used his unique style and his trademark arrow design to transfer these feelings from paper to his canvas works. "I intended to have my arrow icon act as the supporting role in every month's composition.", the artist said in a statement for Widewalls and added "My goal is to have the arrow interact, transform, and re-creates its shape as much as possible, helping illustrate the emotion and feeling of each month. During my creative process the consistent changing of colors, and emotions of each month both inspired, and challenged me." The unique process resulted in chromatically rich, intricate 12 canvas works - one for each month of the year. Abstract elements and color palette vary from one month to another. Blue shades dominate in the portrayals of spring and summer months, October is unsurprisingly gray and November and December almost psychedelic and frenzy.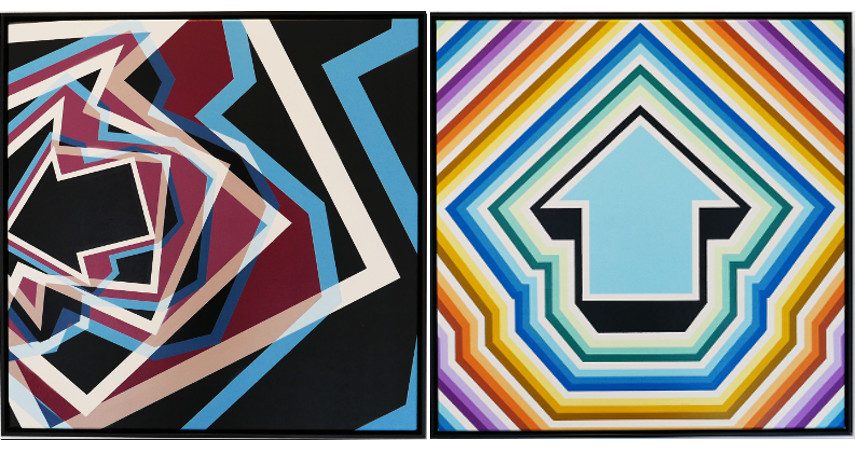 Limited Edition Prints at Galerie SOON
12 Months solo show by ABOVE will start on March 4th and the artist will be attending the opening. This will be his first exhibition in Zurich and in order to commemorate his debut, ABOVE has prepared special gifts for visitors of SOON gallery. First twenty individuals that enter the gallery on the opening night will get a free, hand finished limited edition print that won't be available for purchase anywhere else afterward. 12 Months exhibition will be on view till March 26th, 2016 at Galerie SOON in Zurich.
Featured image: Left: ABOVE - October, detail / Right: ABOVE - December ; All images courtesy of Galerie SOON