Had any other alcohol beverage company got in the business of making an online artwork-selling platform, we'd be wondering what one has to do with the other. But in the case of Absolut Art, we were not all that surprised. If you're a fan of vodka and affordable artworks - not necessarily in that order or at the same time - you'll be happy to know that Absolut Vodka has extended their presence in the world of the arts. Absolut Art represents an opportunity to buy editions of photographs and prints for as low as $160 and as high as $3,300, even if you don't know a thing about their artistic value. In fact, even better if you don't, as this appears to be the main inspiration behmayind the whole Absolut Art project - if you're intimidated by galleries and just feel like owning a piece that you really like, then Absolut Art is the right place for you.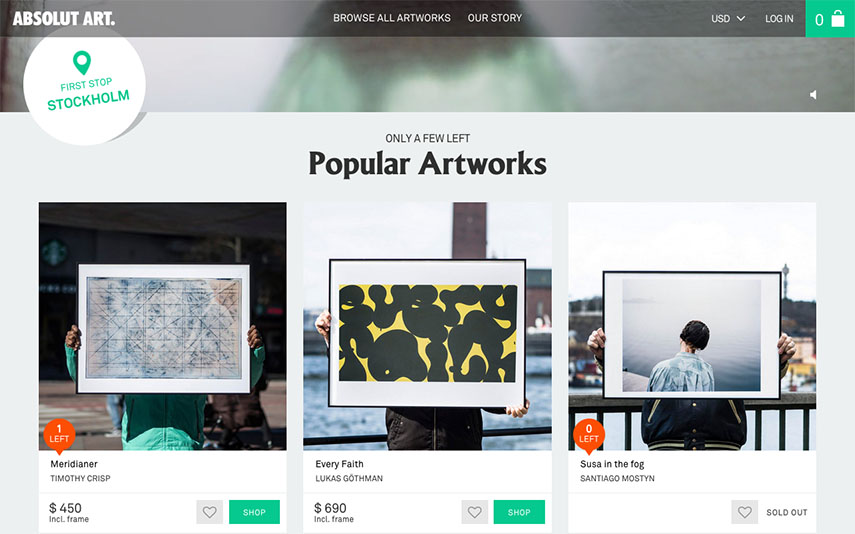 Absolut(ely Affordable)
Introduced earlier this year as "an independent extension of the Absolut brand", the Absolut Art platform, aims to become part of different art scenes in time to come, and their first stop is Stockholm. Hence, artists featured on their website right now are mostly local and relatively unknown, chosen in partnership with local curators and galleries. Nevertheless, some 200 of their works are quite interesting - from portraits and abstract collages to landscapes, candid shots of everyday life, drawings and illustrations. On the website, you can find all the information regarding the artists, as well as a few collaboration projects on limited edition prints, such as those involving musician Swedish producer iSHi and fashion designer Bea Åkerlund.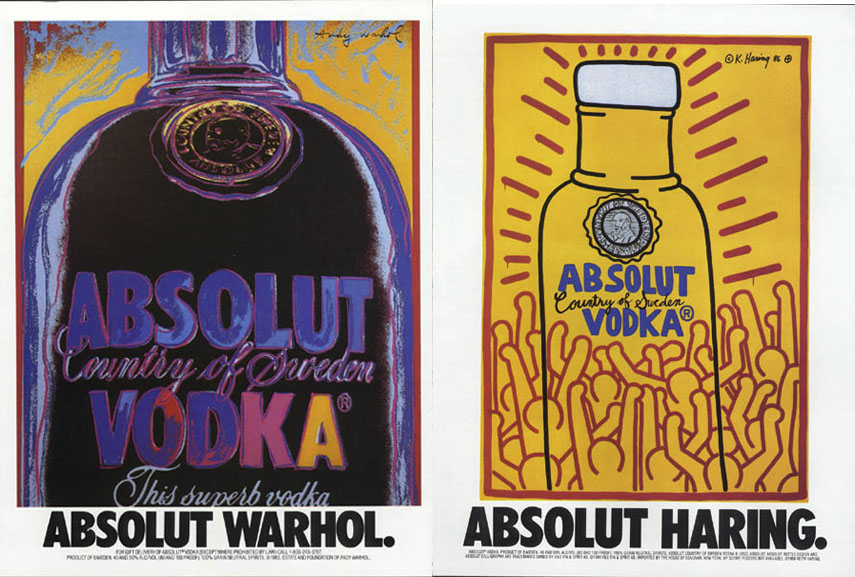 Warhol, Haring, Hirst - Designs for the Vodka Brand
For over thirty years, the Absolut brand has been invested in the world of the arts, entwining it with advertising to create the most iconic collaborations we all remember. During the 1980s, the rise of the Swedish vodka brand started with their presence in New York's Studio 54. There, it caught the attention of Andy Warhol, who was the first to create an original artwork for the Swedish vodka brand and its bottle in 1986. In 2014, together with the Andy Warhol Foundation, a new limited edition bottle was out, inspired by the beloved Pop artist. In the years to follow, artists like Keith Haring, Damien Hirst, Ron English, Alex Katz, Maya Hayuk and Ed Ruscha all created artworks for Absolut, for a famous print advertising campaign which ran for over 25 years. Among the many other artistic initiatives, there are also the art bar installations, which became regular part of Art Basel fairs around the world. These include the one in Miami in 2013, where Los Angeles-based artist Ry Rocklen created his own, followed by another in Basel that same year, by Brooklyn artist Michalene Thomas, and the one in Hong Kong in 2014, when the company unveiled a project with local artist Nadim Abbas.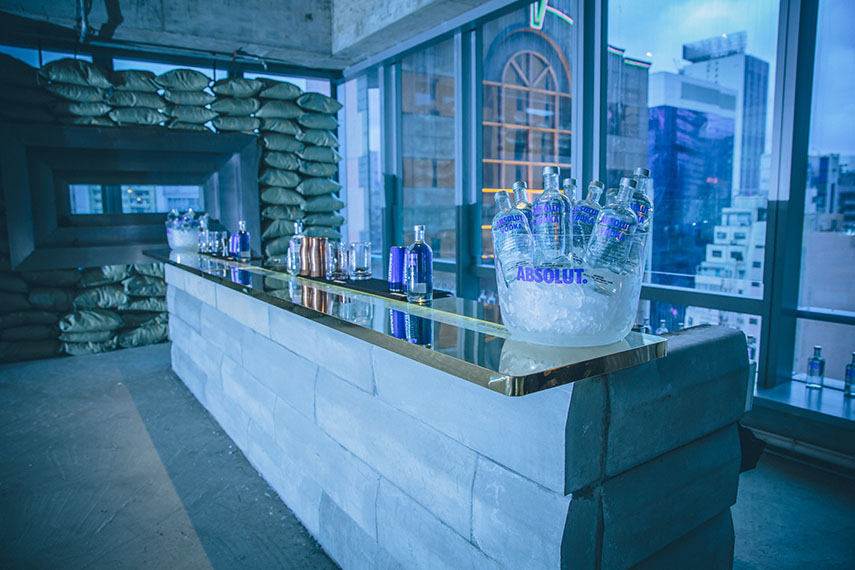 The Absolut Art Award
That Absolut is more than dedicated to their goal to encourage and support the arts in any way they can, shows the Absolut Art Award, an event which was instituted in 2009 and is held every two years. By starting a unique and exciting project to sustain creative works in the field of art and writing, Absolut awards artists through a transparent selection process, offering a 20,000€ cash prize, together with an additional budget going up to whopping 100,000€ for the winner to produce or finish his artwork. With a jury composed of leading art professionals, writers and curators, the Award aims to celebrate both images and ideas, and the winner gets chosen from 50 proposed nominees in the Art section and 10 in the Art Writing section. The latest Art section winner is visual artist Frances Stark, with her proposal to realise a pedagogical opera which mixes music and education to tell a recent story of America.
With Absolut Art online platform being their latest artistic endeavour, we're eager to see what's next for the famous vodka brand, as we're sure their tradition of supporting the arts will carry on for many years to come.
Looking to expand your collection? Sign up for My Widewalls and get free collectors' tips!
All images used for illustrative purposes only.