It seems that November will be a busy and exciting month for Pretty Portal Gallery as they mustered the works of three exceptional artists under the same roof.
Gathered for the Urbstraction exhibition, Marc C. Woehr, Chazme and Theo Lopez will present their abstract compositions, making us familiar with the way all three of them treat abstraction and mold it into personal visual vocabularies.
Theo Lopez and Chazme will be presenting their works on canvases while Marc C. Woehr prepared a selection of wood reliefs that seem to have preoccupied his mature career.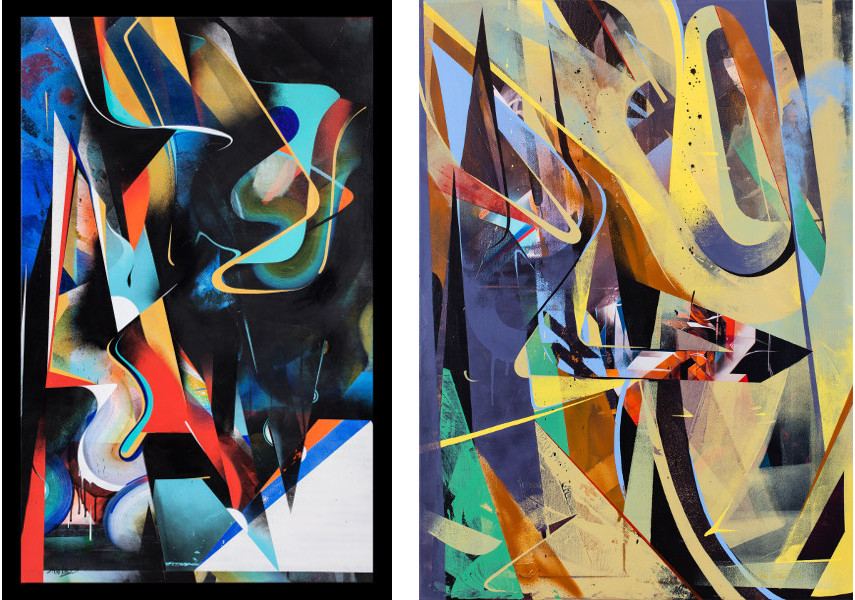 Urbstraction
Urbstraction is an obvious word play that combines abstraction with urban, a made-up term that perfectly sums up the visual characteristics of the prepared art. The show will focus on displaying compositions that make the most out of shapes, surfaces and the rhythm of movement, not relying on straight-forward visual content and narrative.
All three artists chose to participate share similar inspirations as they are all influenced by urban landscapes (therefore the name of the exhibition) - however, they also demonstrate visual and conceptual connections to Constructivism and other similar early avant-garde notions. It is also possible to notice features influenced by architecture and typography.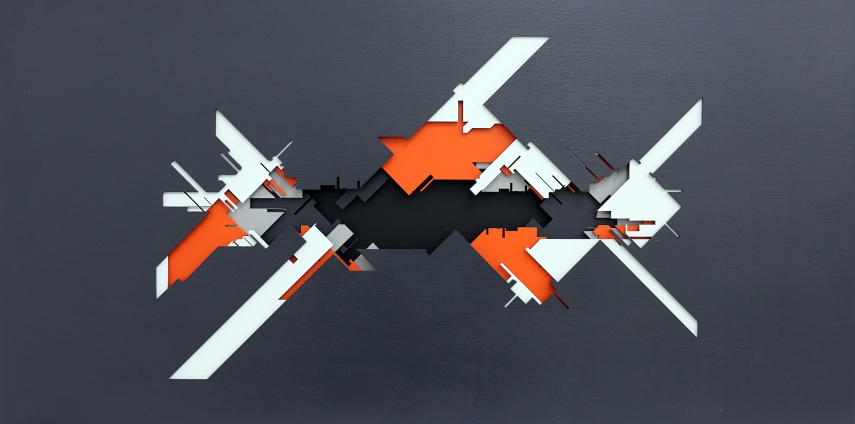 Marc C. Woehr, Chazme and Theo Lopez
Marc C. Woehr is an artist who has been active for over three decades now. Starting out as a graffiti painter in the early 1980s, he developed an impressive creative freedom that underlines his body of work to this day. Everything produced between his simple lettering days and now is characterized by the lack of any artistic bounds and this is very obvious in his wood reliefs prepared for Urbstraction.
Chazme, an alias of Daniel Kalinski, will enrich the show's collection by contributing surreal and confusingly complex paintings resembling architecture. A student of architecture and urbanism, the artist applies what he knows to his rigid paintings that seem heavily influenced by Brutalism.
The rigid way Chazme treats his compositions will be countered with Theo Lopez's pictures which lines simply glide over the canvases. Lopez makes works that have a unique harmonic rhythm thriving in an imagery full of forms resembling the shapes of Dadaism and Surrealism.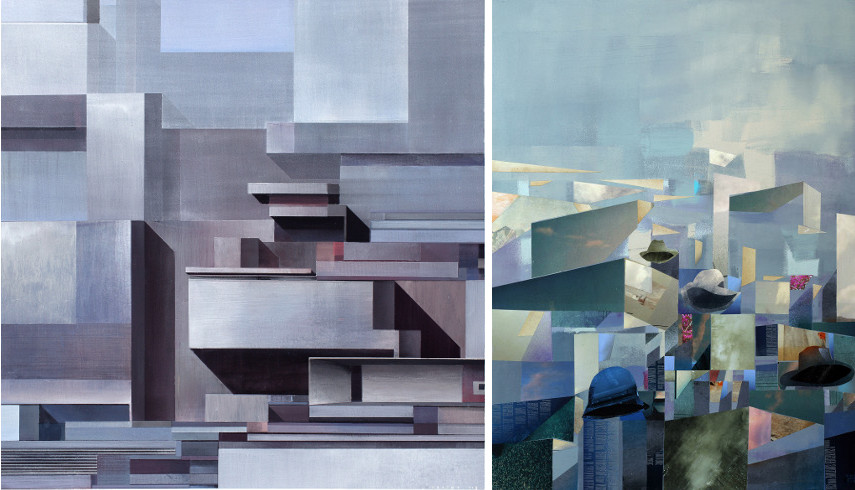 Experts on Abstraction at Pretty Portal
Yes, fundamentally speaking, these three artists all share the rudimentary abstract way of portraying the world around them. However, Marc C. Woehr, Chazme and Theo Lopez all have their own ways of transforming the surface into an abstract composition, so it's not a surprise that their works, although similar, are vastly different when analyzed. It is this simultaneous resemblance and dissimilarity that makes these artists such a fantastic trio to put into a context of the same exhibition.
The Urbstraction artworks will be displayed between the 3rd of November and the 1st of December, 2017, at Pretty Portal Gallery in Düsseldorf, Germany.
Featured image: Marc C. Woehr - Mix Carton. All images courtesy of Pretty Portal.