In the decades after the World War II, societal shifts provided a larger number of women than ever a chance to pursue careers as artists. A major exhibition dedicated to abstract female artists and their practices between the end of World War II and the inception of the Feminist movement in the late 1960s is coming to Museum of Modern Art in New York. Titled Making Space: Women Artists and Postwar Abstraction, the exhibition will bring together around 100 works in a variety of mediums by more than 50 international artists, highlighting the achievements of women during this significant period in art history. Drawn entirely from the vast Museum's collection, the display will include landmark works that were acquired in the 1950s and 1960s, as well as nearly 40 recent acquisitions such as drawings, paintings, photographs, prints, sculptures, and textiles. Many of these pieces will be on view at MoMA for the first time.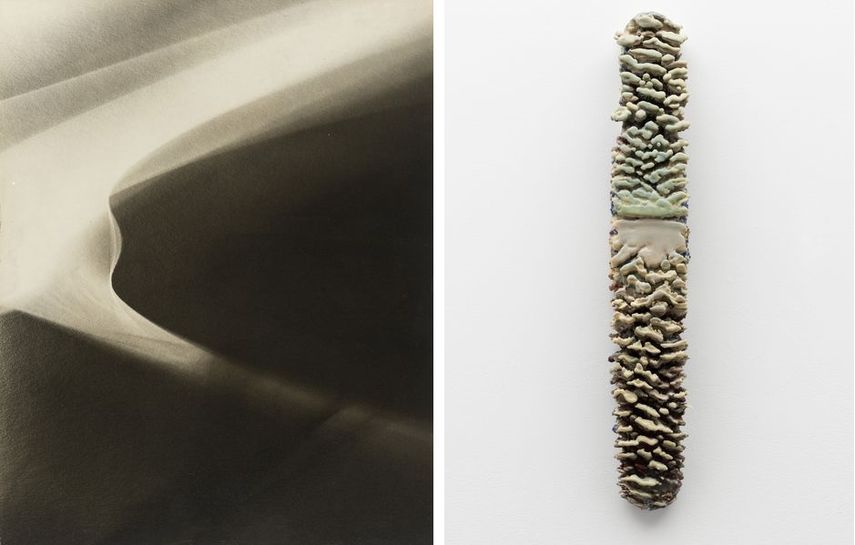 Female Artists and Abstraction
Since the early 1900s, abstract art has formed a central stream of modern art. Between 1945 and the late 1960s, abstraction particularly dominated artistic practice, as many artists pursued formal language that would surpass national and regional narratives. For female artists of the period, abstraction additionally served as a way to transcend narratives relating to gender. Despite societal shifts that provided new opportunities for female artists, they were still facing a variety of issues in the male-dominated art world. Before the advances of the Feminist art movement in the 1970s, important support networks were scarce. Exploring international abstraction in the postwar era, the exhibition highlights the contributions of women to the remarkable range of abstract styles that proliferated during this period. The recent acquisitions that will be on view include a suite of photographs by Gertrudes Altschul, an untitled sculpture by Ruth Asawa and an untitled work on paper by Alma Woodsey Thomas.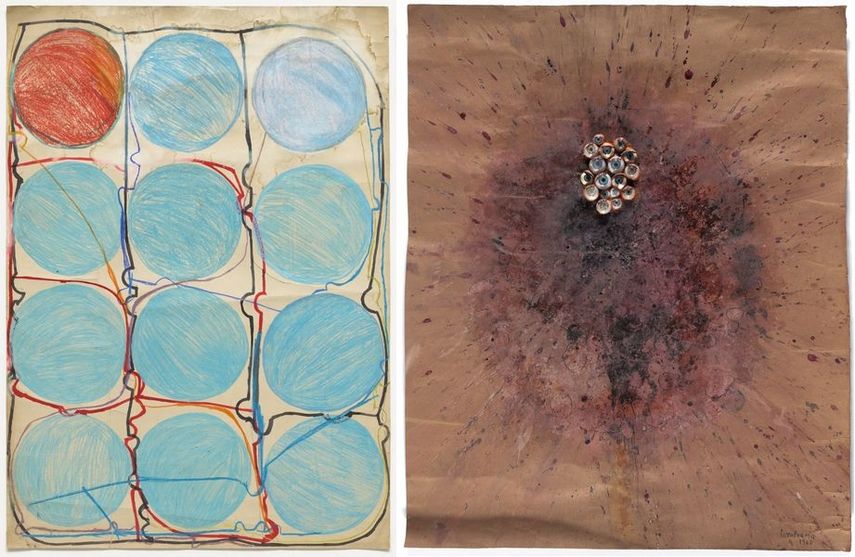 Exhibition Highlights
Tracing the history that begins in the 1940s and 1950s and culminates in the 1960s, the exhibition is organized into five sections: Gestural Abstraction, Geometric Abstraction, Reductive Abstraction, Fiber and Line, and Eccentric Abstraction. The works on view in the Abstract Expressionism section include expansive canvases by Helen Frankenthaler, Joan Mitchell, and Lee Krasner; intimate collages on paper by Anne Ryan; a major bronze sculpture by Dorothy Dehner; and a totemic wood sculpture by Louise Bourgeois, but also photographs by Lotte Jacobi, Barbara Morgan, and Naomi Savage. The section that traces the legacy of geometric abstraction includes major works by María Freire, Gertrud "Gego" Louise Goldschmidt, and Elsa Gramcko, that are on view for the first time at the museum; a major painting in nine panels from 1955 by Lygia Pape titled Orange; Vibrational Structure from a Circle, Series B  from 1951 by Lidy Prati; and Gertrudes Altschul's suite of photographs, and artists outside of Latin America such as Bela Kolárová and Louise Nevelson. Among the artists who reacted against the emotionally charged gestures of Abstract Expressionism with minimalist works are Jo Baer, Agnes Martin, and Anne Truitt. The selection of artists who have transcended the traditional boundaries between art and craft includes Magdalena Abakanowicz with her monumental weavings hanging from the ceiling, Lenore Tawney, an early pioneer of a new genre known as fiber art, and Mira Schendel, another artist who experimented with similar materials and techniques. In the 1960s, women artists were among the key pioneers of a new direction for abstraction that emphasized unusual materials and processes. The exposition highlights this period with works by Eva Hesse, Lynda Benglis, Lee Bontecou, Carol Rama, and Alina Szapocznikow, all who created similarly tactile works that suggest bodily forms or functions.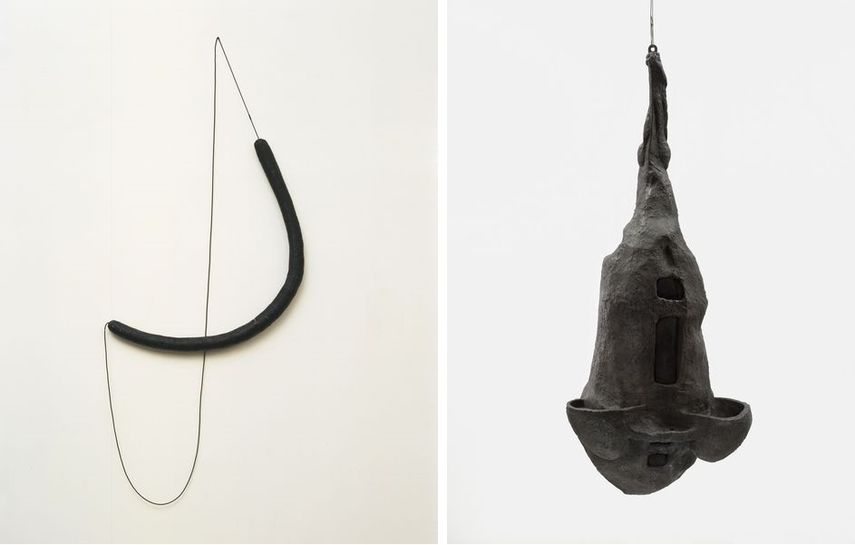 Abstract Female Artists at MoMA
The exhibition Making Space: Women Artists and Postwar Abstraction will be on view at MoMA in New York, on the Floor three, from April 15th until August 13th, 2017. It is organized by Starr Figura, Curator, Department of Drawings and Prints, and Sarah Meister, Curator, Department of Photography, with Hillary Reder, Curatorial Assistant, Department of Drawings and Prints. The accompanying audio tour features interviews with Ruth Asawa, Lee Bontecou, Grace Hartigan, Sheila Hicks, Lee Krasner, and Louise Nevelson, as well as commentary from Starr Figura, Sarah Hermanson Meister, Hillary Reder, Juliet Kinchin, Curator of Modern Design, Department of Architecture and Design, Deborah Wye, Chief Curator Emerita, Department of Prints and Illustrated Books; and others. The museum will also organize classes titled Women Abstract Artists, 1945-1970 that will take place on May 10th, May 17th, May 24th, and May 31st, from 11 a.m. to 12: 50 p.m.
Featured images: Carol Rama (Italian, 1918–2015). Schizzano via. 1967. Ink, gouache, shellac, and plastic doll eyes on paper, 24 x 19 1/2″ (61 x 49.5 cm). The Museum of Modern Art, New York. Gift of Dean Valentine and Amy Adelson, 2012 (detail); Yayoi Kusama (Japanese, born 1929). No. F. 1959. Oil on canvas, 41 1/2 x 52″ (105.4 x 132.1 cm). The Museum of Modern Art, New York. Sid R. Bass Fund, 1997. © 2017 Yayoi Kusama; Joan Mitchell (American, 1925–1992). Ladybug. 1957. Oil on canvas, 6′ 5 7/8″ x 9′ (197.9 x 274 cm). The Museum of Modern Art, New York. Purchase, 1961. © Estate of Joan Mitchell. All images courtesy of MoMA.