In order to emphasize the importance of a gesture and the spontaneity of the artist, Galerie Brugier-Rigail is presenting Abstract Gesture art exhibition. The first group show in 2017, it will feature works by four renowned international artists, JonOne, MadC, L'Atlas, and Tanc, whose pieces will incarnate the transcendence of a gesture. For all of these artists, the composition represents the essence of their work, culminating and maturing after years of hard work. Each of this artists will present their latest body of work, presenting different visions of contemporary abstract art. Artists Tanc and L'Atlas will be exhibiting with the gallery for the first time.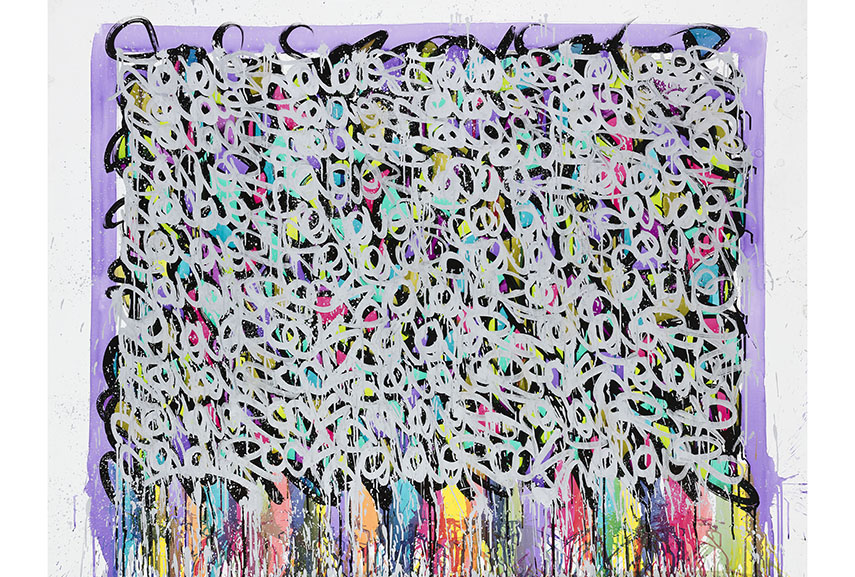 JonOne and MadC
Growing up in Harlem, JonOne's introduction to street art began at an early age, seeing graffiti and tags on subway cars and city walls. Now living in Paris, his paintings defy the rules of graffiti. With a tremendous sense of movement and color, his compositions combine freestyle, hand-painted aesthetics with a sense of repetition akin to textile patterns. Layering precise strokes and vibrant colors, JonOne creates a uniquely balanced yet dynamic visual language. The artist Claudia Walde, better known as MadC, creates large-scale outdoor works that take your breath away. She has created a personal universe of forms, colors and fonts, making her pieces immediately recognizable. Her versatility, fanatical dedication, and sheer talent have made her one of the most acclaimed street artists today. She is based in Germany, but her pieces could be found in cities all around the world.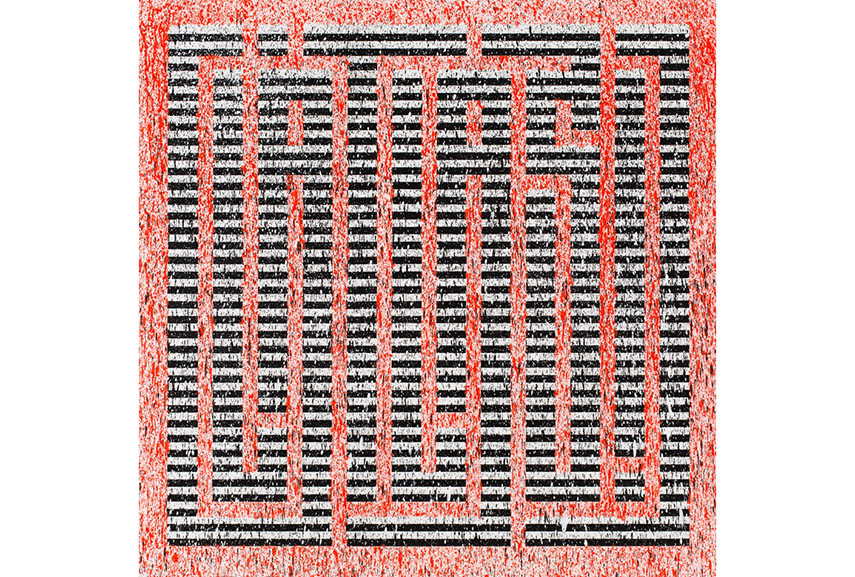 L'Atlas and Tanc
The work of the street artist Tanc is characterized by the uniqueness of his style. He sees street art as ephemeral, and for him, the creative process matters more than the result itself. To him, being an artist means embracing a certain way of life: to be fully committed, and showing absolute integrity. A French street artist, painter, photographer and video artist, L'Atlas is well-known for his unique and recognizable lettering style. His work is based on a reinterpretation of the ancient Kufi writing style combined with contemporary materials such as sticking tape or spray paint. Distinguished by his approach, he consideres every letter as a shape and every shape as a letter, creating his unique visual language of calligraphic abstraction.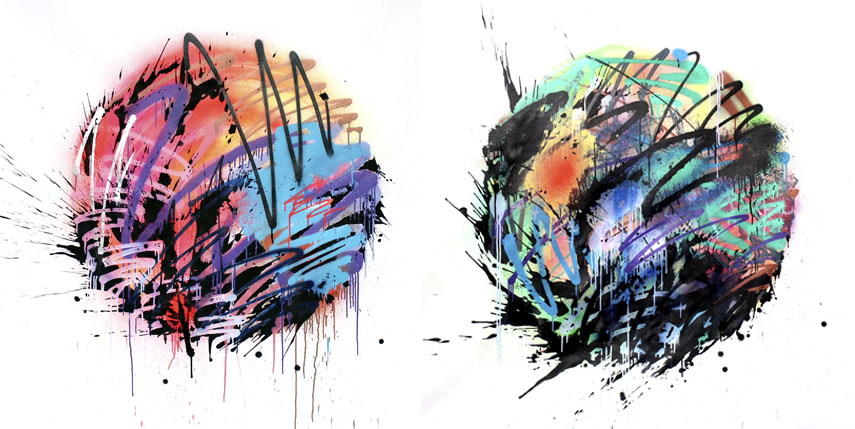 Abstract Gesture Art Exhibition at Galerie Brugier-Rigail
Created in 2001 by Eric Brugier and Laurent Rigail, the Galerie Brugier-Rigail in Paris presents a selection of eclectic works, artists and currents that have marked or will mark the world of art. The tandem likes different artists and assumes to show it. The gallery presents and promotes both acclaimed artists and young talents. The aesthetic line of is atypical, it features both contemporary Urban artists and various currents of the 70s and 80s. The exhibition Abstract Gesture will be on view from February 2nd until February 28th, 2017.
Featured image: MadC, 2015. Courtesy of Galerie Brugier-Rigail.