One of the things that define and differentiate photography from any other art form is the ability to document, to capture reality with utmost accuracy. In fact, its invention shook the traditional techniques such as painting and sculpture to their very core, along with their established figurative style. With this in mind, it was rather unusual, shocking even, when this sort of image-making, still fighting for its place at the arts table, began roaming the realms of the non-representational, thus becoming the abstract photography, looking to satisfy its everlasting thirst for experimentation and rebellion. In his 1929 essay on the history of the medium, Walter Benjamin proclaimed photography's "second nature" as its inherent ability to detach and abstract the visible from the real. "It is another nature which speaks to the camera, rather than to the eye,", he wrote. And so, we got photographs that rejected the identity which dictates absolute realism, photographs that focused on the process, rather than the object, photographs that lacked a clear pointing of the finger as to what is it they depicted. This form of expression is known today as abstract photography.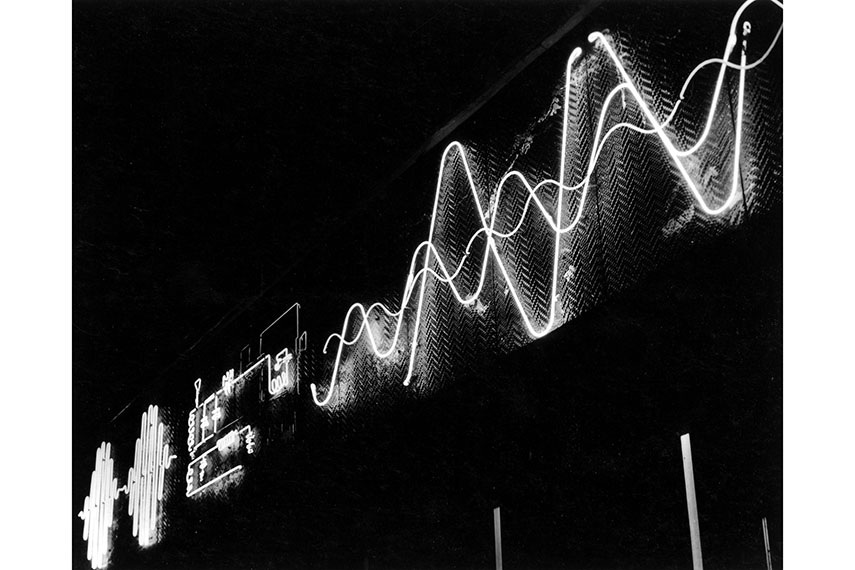 What is Abstract Photography ?
When a medium as realistic as photography manages to break away from being life's sheer representative, we're bound to get some interesting results. The truth is that an abstract photograph doesn't represent, or hold a particular meaning, at least not in the most literal of ways. Like abstract art in general, photographic abstraction looks to express a certain feeling, an idea, an aesthetic impression, and to do so, it relies on our visual perception, the primal sense of form, color and lines. These elements help form interesting compositions, in which we can sometimes recognise the subject or the object, and sometimes we can't. While other artists, painters and sculptors for instance, can create abstraction from scratch, photographers need to find one that already exists around them, and isolate it by capturing it on film, or a digital sensor. This requires great technical knowledge and an eye that can look beyond the real, because when it's done right, this kind of photo-making can result in very powerful imagery, rooted in reality but departed from realism. And, like abstract art in general, it has proved to be very popular among arts lovers and collectors, because of its sublime visual impact and the complexity of its creative process.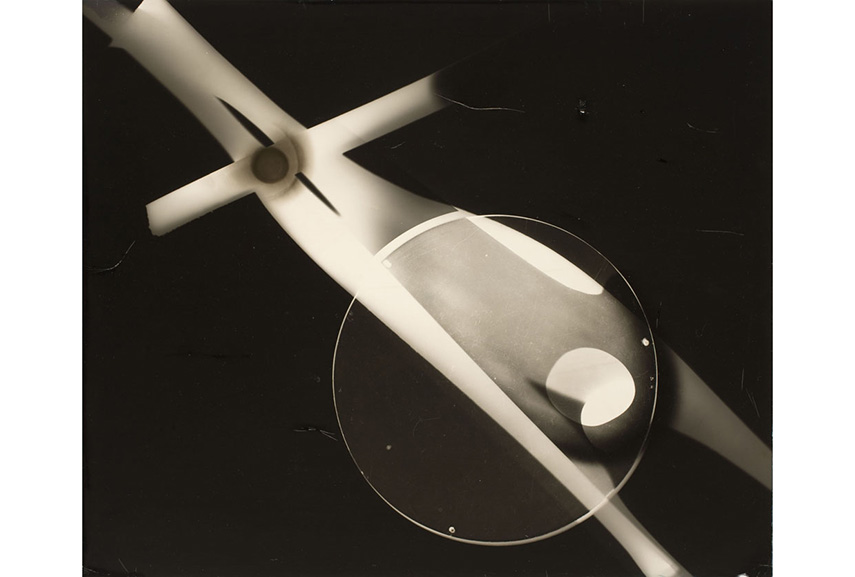 A Brief History
Although some of the first examples of abstract photography were made in the 1800s, after the first photograph was taken in ca. 1839, we can talk about the advent of the actual style as of the early 20th century, as the 19th century examples were mainly experimental images taken for the purpose of science. While I'm sure that, for example, the visual documentations of radiation made by French physicist Antoine Henri Becquerel around 1903, did not exactly strive to become the pioneer works of photographic abstraction (they probably didn't even have art in mind altogether), these images had certainly demonstrated that photography didn't necessarily have to achieve complete depiction of their subject. Subsequently, the first exhibition ever dedicated to abstract photography was held in 1914, showing images by Erwin Quedenfeldt that featured lines and shapes found in nature.
But it wasn't before Surrealists such as László Moholy-Nagy and Man Ray that the genre got its first serious boost. Their experiments within the darkroom established a whole new expressive language, which sometimes didn't even involve the use of a camera, like in the case of rayograms. Walking the line between surrealism and abstraction were the works of Otto Steinert and Heinz Hajek-Halke, who reinvented the concepts of portraiture, for instance, towards the second half of the 20th century. In the 1960s, technology got even more involved in the creation of abstract photos, particularly through microscopes that were now evolved enough to provide remarkable imagery. Then came the computers and with the rise of digital photography in the 1990s, the genre has been taken to a whole new level, although many artists remained faithful to the old-school techniques that didn't include Photoshop or other editing software.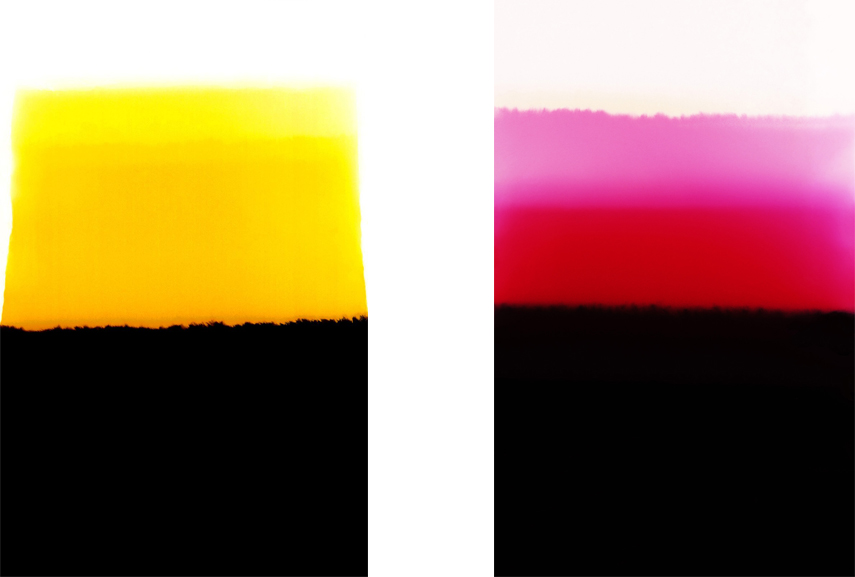 Creative Techniques - Making an Abstract Photo
In a way, abstract photography can be described as the breaker of the medium's own rules. In fact, it is this very fact that makes up the core of its creative process. Because it is never just pointing your camera and shooting, and in this case especially, photographers explored all the technical possibilities of their camera, the film, the photographic paper, as well as factors such as light and time. Reality had to become something else, so the photos were submitted to treatments like solarization and multiple exposure. I mentioned rayograms earlier, named after their inventor Man Ray, who is the creator of some of the most iconic imagery on both surrealist and abstract photography. His photos are made without the use of a camera, as they only employ a darkroom, photographic paper, random objects placed on its surface, and light from above that impresses it all. On the other hand, we have photographers who use cameras and their own characteristics in an innovative way, by removing the lens and letting the light hit the sensor directly, for instance.
Of course, when it comes to the very act of shooting and creating the abstract image with a camera in any given location, there are many possibilities that depend on the kind of result the photographer wants to obtain. Since it's all about color, shapes and lines, artists use tools like selective focus, to draw attention to a particular detail within a composition. Another important visual aspect is the blur, as it emphasises the abstraction, and in technical terms we can talk about panning, zooming, focus shift and so on. This sort of imagery asks for engaging compositions, which means playing with details, lines, forms, textures, all created by contrasts and colors within the frame, and very often these photographs hide in close-ups, rather than wide shots - narrowing down an existing element of reality until it becomes an independent, abstract matter. And the best part? Abstraction is everywhere, all you need is a camera and an adventurous spirit.
A video tour of the Thomas Ruff abstract photography exhibition at David Zwirner in 2013
Contemporary Photographers of the Abstract
Because of abstract photography's numerous and versatile approaches, many artists from all fields of the arts can say they've produced some excellent examples of it. Over the course of their careers, artists like Barbara Kasten, Tom Friedman, Carel Balth, Vik Muniz, Ellsworth Kelly, Andy Warhol and Ed Ruscha, for instance, were all photographers of the intangible at some point, with works that were created as a study or a separate project. Staying strictly in the photographers circle, we have the iconic images of György Kepes, Harold Edgerton, Minor White, James Welling and Aaron Siskind, whom Elaine de Kooning once described as a "painter's photographer". Siskind is considered the most prominent photographer of abstraction, producing particularly important work during the 1950s and '60s when he worked closely with Expressionists like Jackson Pollock and Franz Kline. The digital era introduced us to the works of Thomas Ruff, perhaps the most notable representative among today's photo artists, alongside fellow German Wolfgang Tillmans. Hiroshi Sugimoto's seascapes certainly evoke a sense of the sublime, even though they're only black and white, as opposed to the colourful patterns of Penelope Umbrico. The works of Michael Flomen and Ellen Carey rule the field of photograms. While Eileen Quinlan explores feminism and pushes the medium's boundaries, Yamini Nayar's abstract works draw inspiration from cinema and mass media. Also worth mentioning are the landscapes of Edward Burtunsky and Doty/Glasco, Barbara Vaughn's reflections in water, the explosions of Naoya Hatakeyama… The beautiful thing about abstract photography is that it can tackle absolutely all genres, it offers plenty of possibilities, and as such, it will always be popular among artists, but also on the market.
Editors' Tip: The Edge of Vision: The Rise of Abstraction in Photography
The first book in English to document the phenomenon of photographic abstraction, The Edge of Vision: The Rise of Abstraction in Photography is now available as an affordable paperback edition. It puts the practice into a historical context and it examines the variety of approaches thriving within contemporary photo-makers. Author Lyle Rexer examines abstraction at pivotal moments, starting with the inception of the medium, through photo-secessionists, modernists and surrealists, to the latest creatives exploring the possibilities of abstraction in photographs. Rexer explores the influence the history of abstraction exerts on contemporary thinking about the medium. This volume includes a selection of primary texts from and interviews with key practitioners and critics, such as Alvin Langdon Coburn, László Moholy-Nagy, Gottfried Jägger, Silvio Wolf and Walead Beshty.
Featured images in slider: Wolfgang Tillmanns - Ostgut Freischwimmer, right, 2004, detail. Inkjet print, 231.1 × 607.8 cm. Collection of Kunstmuseum Basel, Courtesy the artist and Maureen Paley, London; Thomas Ruff - Substrate, 2009. Pigment print, 32 x 2000 cm. Courtesy Weng Contemporary; Walead Beshty - Four Magnet, Three Color Curl, 2012, detail. Color photographic paper, 127 x 287 cm. Courtesy Regen Projects Los Angeles; Jonathan Lewis - Aldi, 2006; . Pigment ink print, 12 x 28 in. Courtesy Benrubi Gallery; Gottfried Jäger - Lochblendenstrukturen, 1967. All images used for illustrative purposes only.