Located in Via Maria Vittoria, Jana is something of a historic place for Turin's cultural scene; a meeting point for artists, writers and other members of the avant-garde, it is a fashion boutique that in 2019 is hosting one of Artissima's off-site projects.
Abstract Sex: We don't have any clothes, only equipment is a provoking exhibition conceived by the fair's director Ilaria Bonacossa, and curated by Lucrezia Calabrò Visconti and Guido Costa. It focuses on the subject of desire, something that can also be found throughout the art fair itself over at OVAL.
The curious title comes from an essay written by Luciana Parisi, and the works on view appropriately seem to delve into the concept of desire in many a way: abstract, biological, social, political, cultural, and quite literal. They span numerous decades and media, offering an overview of "equipment" with which we explore our own (but also other people's) identities, bodies, hidden and revealing thoughts, erotic aspirations and cravings.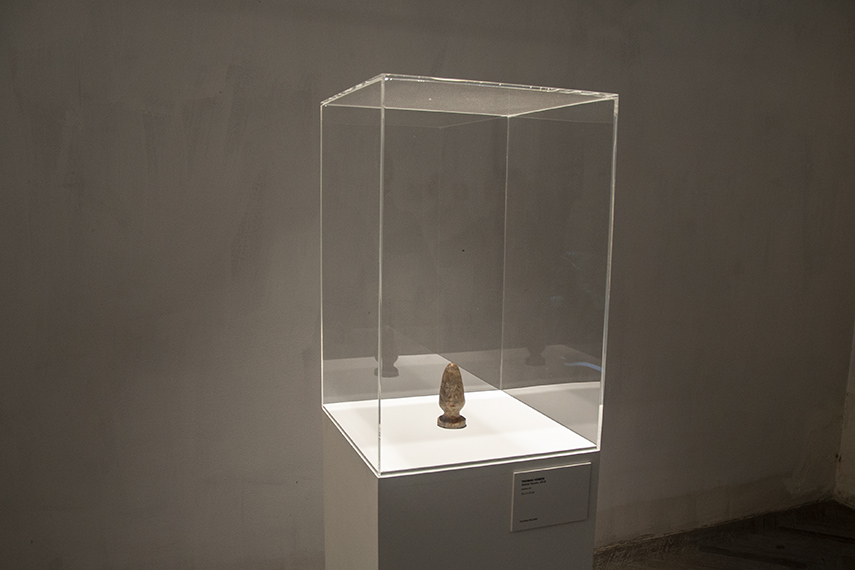 Abstract Sex: We don't have any clothes, only equipment
Outside the Jana venue stand security guards, making sure that those who enter are over 18 years of age. But even before that, in the store window, one encounters an artwork belonging to the exhibition - Iván Argote's Altruism. The video features the artist himself engaging with a subway bar in quite a lustful manner - he is practically making out with it.
After such an intro, the showcase opens with another video, Josefin Arnell's Gag Reflex. I wanna puke in heaven, whose title leaves very little to imagination, accompanied by Conquistado by Wu Tsang, a gold-glittering curtain relating to her earlier work, the Wildness film from 2012 about a Latin/LGBTQ nightclub. In the same room, there is an object presented like a historic artifact inside a transparent box - but upon a closer look, we realize it's an actual butt plug. This is the work of Thomas Hämén, and if we are looking for the work that is the most representational relating to the exhibition title, this one would be it.
In the room that follows, Corrado Levi's string of belts divides the space, forcing the visitors to pass through them. Between two walls featuring penises on what looks like a climbing board (artwork by Andra Ursuta), we find a video by Jacopo Miliani, featuring a kind of sign language that seems to have been invented for the sake of queer and multiple identities.
The corridor leading us to the next room is filled with small-size photographs of (and by) Marcel Bascoulard. The series, started in 1942, shows the artist wearing women's dresses in various settings, evoking different characters. This small segment ends with the iconic Barbara Hammer video titled Multiple Orgasm.
Proceeding through the Jana space, we run into the art of Steve Reinke, another explicit video work this time showing a portrait of an Andy, who masturbates to the camera while telling his own story via a voiceover. Anna Uddenberg's Psychotropic Lounge sits right across it, in form of a piece of furry furniture piece that may or may not recall the interior of a luxurious car. Also on view are small drawings by Tom of Finland, who appears to be an obvious choice for an exhibition of this subject.
The following space features a wall drawing by Benni Bosetto that will definitely keep you occupied for a few minutes, right after you are done staring at Athena Papadopoulos's scarecrow that symbolizes a woman and her experiences - the piece belongs to a series that visually transforms the intimate textual journey of the artist's semi-autobiographical novel A Tittle-Tattle Tell-A-Tale Heart.
Highlight: Candice Breitz's Sweat
The last but not least is a video shown inside a black-walled space. Candice Breitz's Sweat is an almost 25-minutes long video work that only shows a person's mouth, glossed up. Visually, it is stunning: after watching for a while, the mouths become abstract moving objects, oozing with detail.
The mouths in question belong to ten sex workers based in Cape Town, in an organization called SWEAT (Sex Workers Education & Advocacy Taskforce). The anonymity proposed by Breitz with the choice of showing just their mouths is somewhat disrupted by them saying their own name at the beginning of each presentation.
They talk about their lives and their experiences as sex workers: even though they are being "slaughtered like chickens", it is a job that they can "do without education". They are people with families, people with struggles, people who chose their own destiny and are not ashamed for it.
Sweat is an intimate portrait of a community that is often left in the obscure, aiming to fight prejudice and provide an insight into just another line of work.
Perhaps exactly because it is away from all the booths, the Abstract Sex: We don't have any clothes, only equipment show is a treat in its approach and versatility, not only in media but also in the many interesting points of view on desire as something defining in the lives of many of us.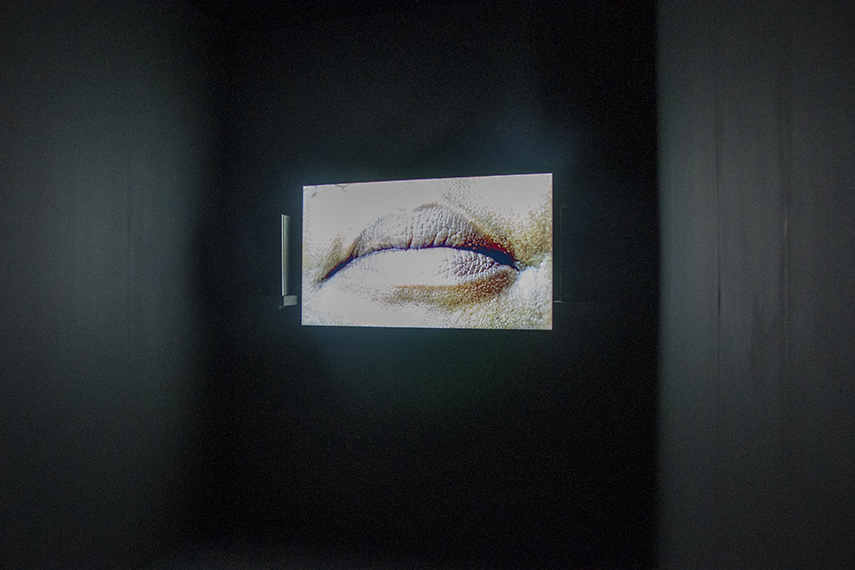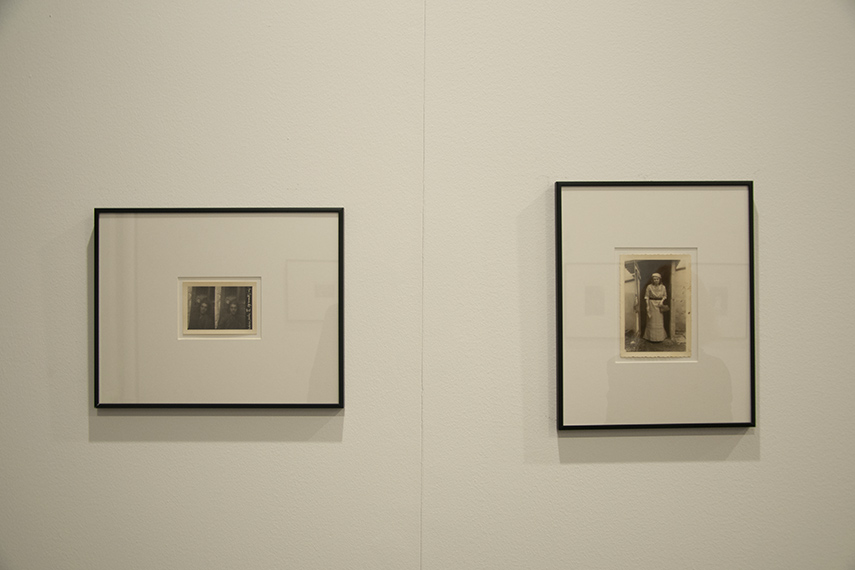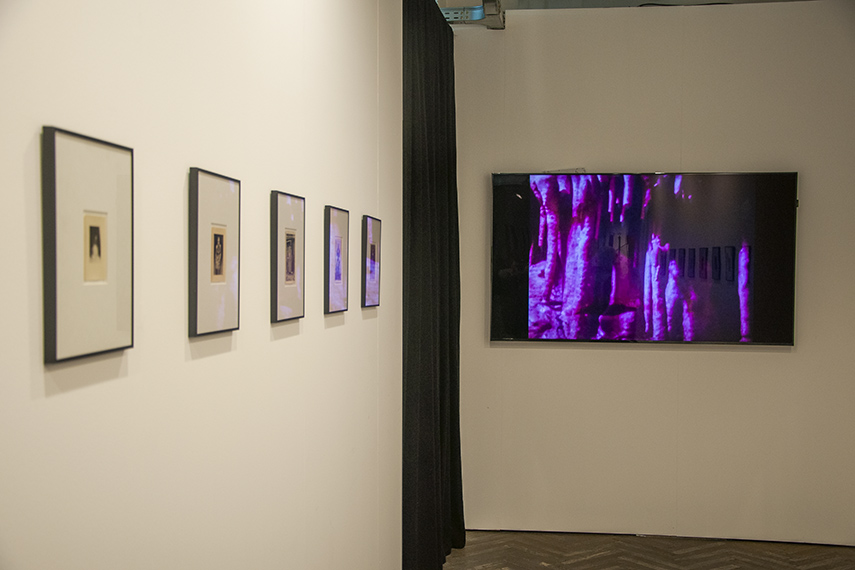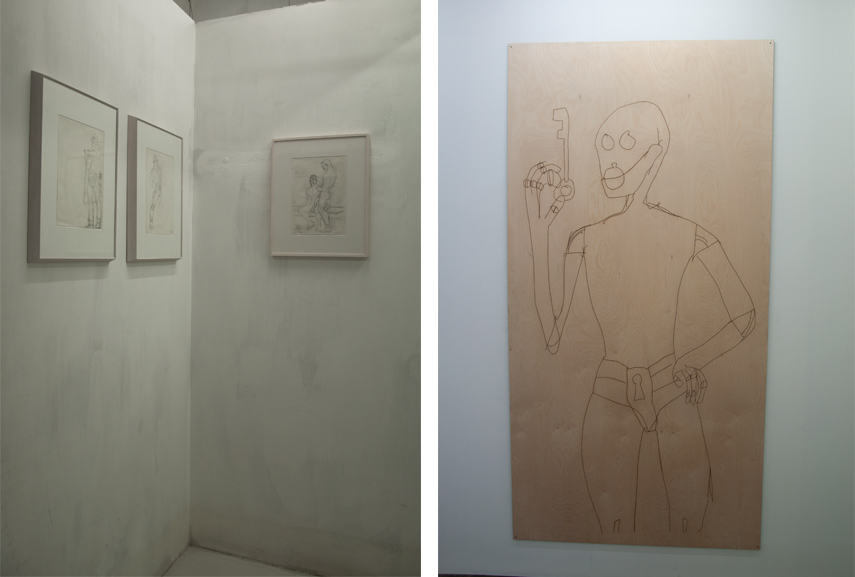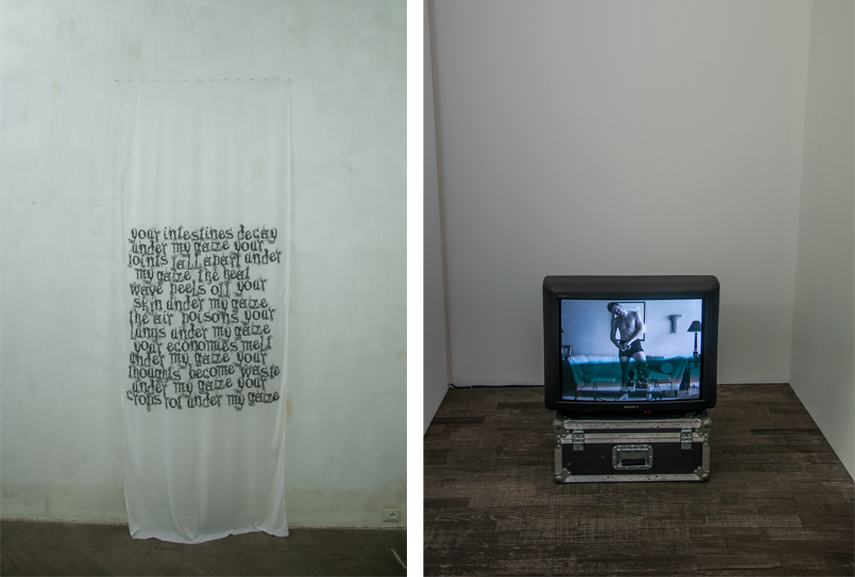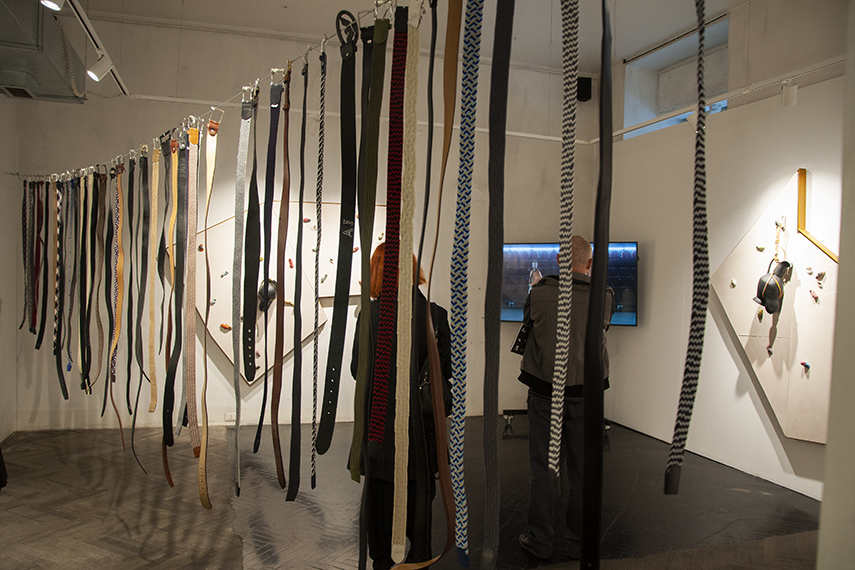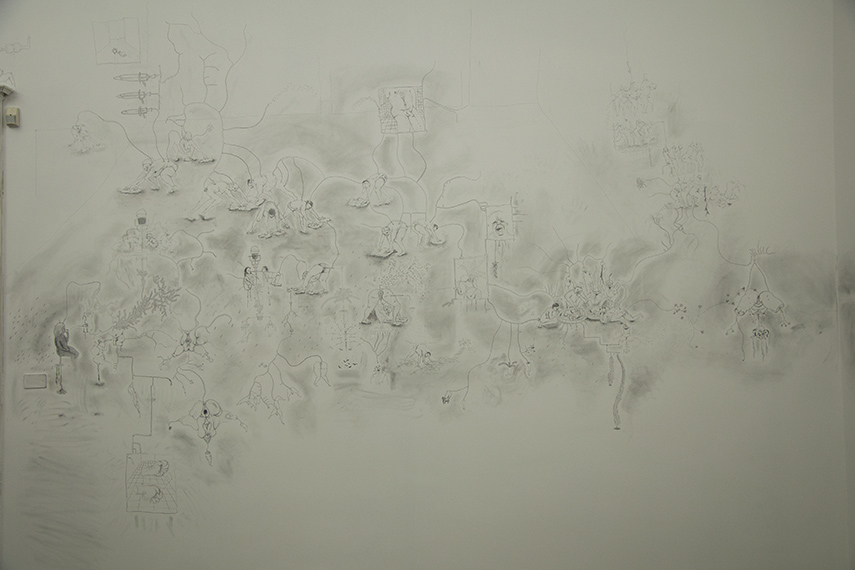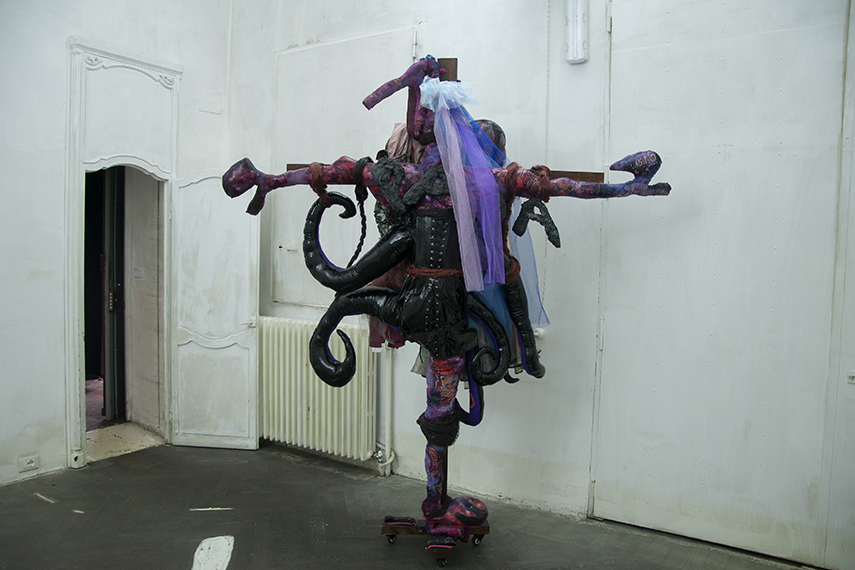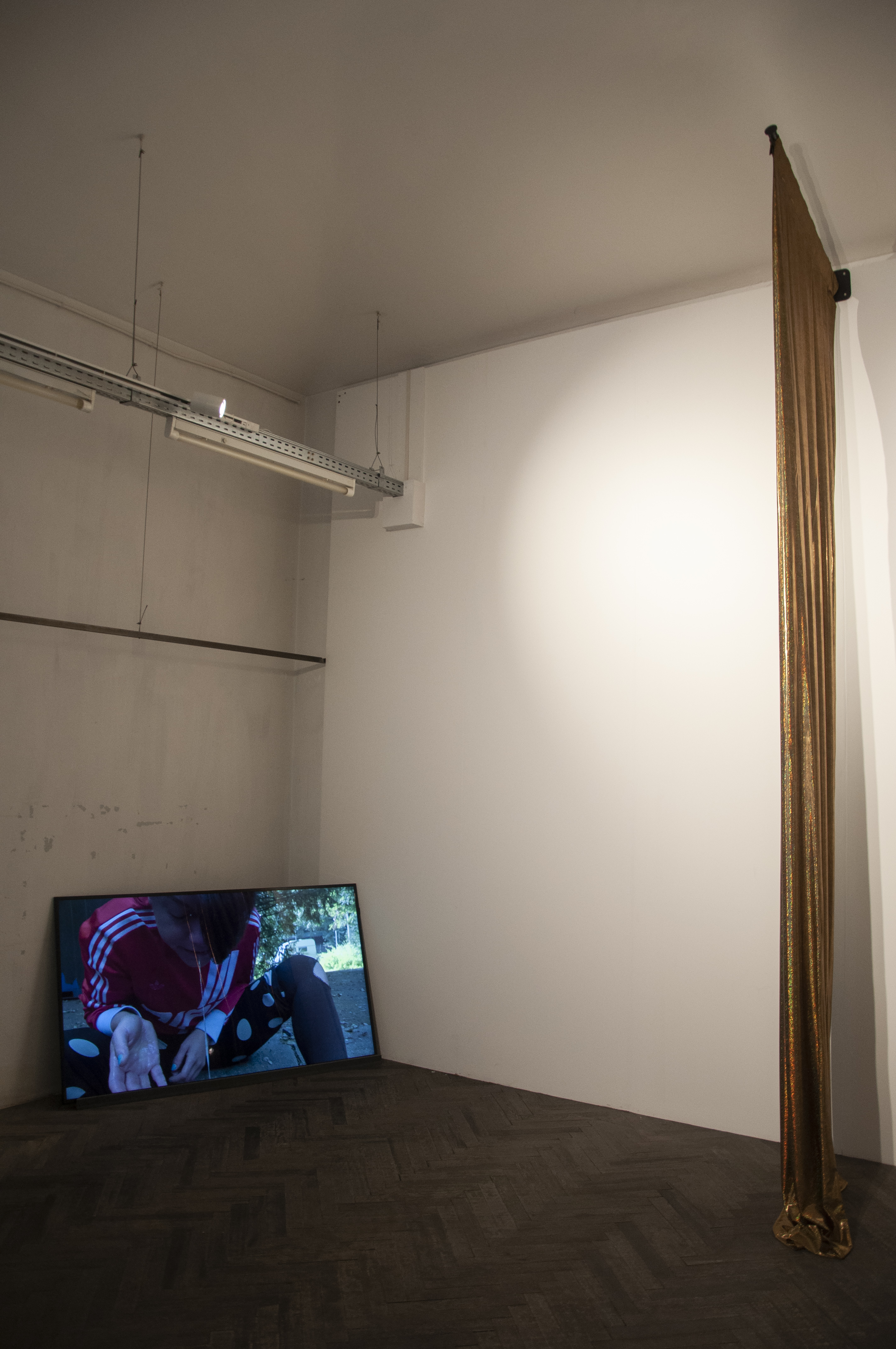 Featured images: Artissima Abstract Sex 2019, exhibition views. All images copyright Widewalls.