The ADAA Art Show 2015  will see America's longest running Fine Art Fair present its 27th Edition this March. Organised by ADAA (Art Dealers Association of America), the art fair this year aims to benefit the Henry Street Settlement, which delivers a wide range of social services, healthcare and arts programs to help improve the lives of more than 50,000 New Yorkers each year. The ADAA Art Show 2015 will feature seventy two leading art dealers, including six first-time exhibitors, who will present a range of thoughtfully curated solo, two-person and thematic exhibitions in their location at the historic Park Avenue Armory. The Art Show is well respected for the considered, curated exhibitions that always present a dynamic selection of artworks, juxtaposing modern masters and cutting edge contemporary works in galleries from all over America. ADAA Art Show 2015 will present a number of ground-breaking solo exhibitions alongside the much anticipated thematic group shows.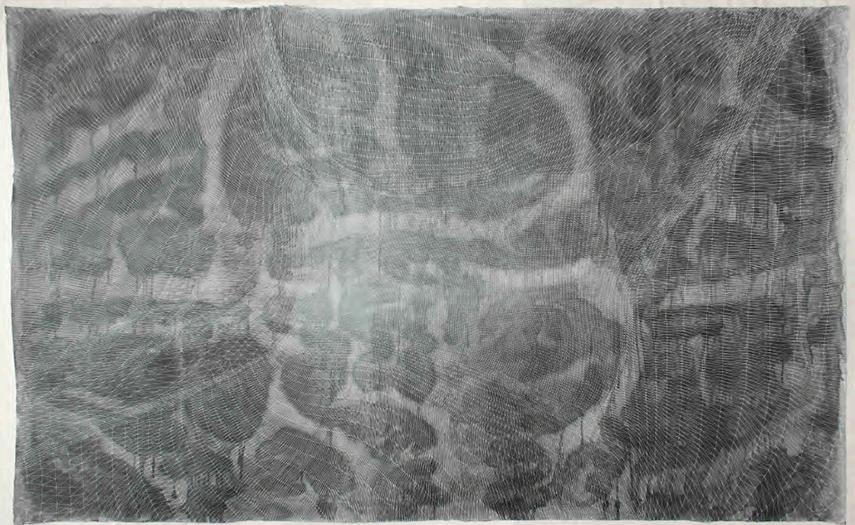 The Art Show 2015 Highlights
The Art Show 2015 will present 39 solo and 33 thematic exhibitions during the fine art fair's 27th edition in March. Three galleries will be presenting highlights from the work of female artists in their 90's with Tibor Nagy Gallery featuring late painter Jane Freilicher, CRG Gallery showing a selection of work from Saloua Raouda Choucair while Galerie LeLong will be exhibiting the paintings and accordion-fold books of Etel Adnan. The Art Show 2015 will also mark the debut of some site-specific installations, including the arranged objects of Haim Steinbach at Tanya Bonakdar Gallery and drawings inside custom-made vitrines created by Wade Guyton that will be presented by Petzel. Amongst the many thematic shows at ADAA Art show 2015 are Mirror/Mirror, presented by Peter Freeman Inc. and Fraenkel Gallery over two booths, examining self-portraiture by artist's including Diane Arbus and Irving Penn. Maxwell Davidson Gallery will be exploring Op-art in The Responsive Eye at 50 with artists including Victor Vasarely, Luis Tomasello and Mary Ann Unger among others.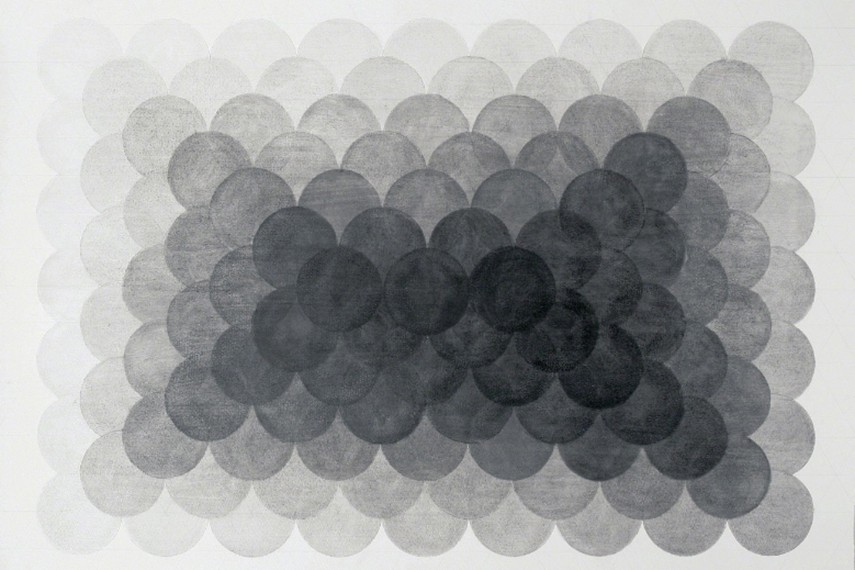 Widewalls Highlights
Among the many solo, two-person and thematic exhibitions being presented at the ADAA Art Show 2015, there are a few names that immediately catch the eye. Van de Weghe Fine Art will be showing the works of Andy Warhol and Jean-Michel Basquiat who are always popular, while P.P.O.W. will have a solo show of work by the always fascinating Anton van Dalen, focusing on his graphite drawings from the 1970's that depict the dark side of urban life. Lehmann Maupin Gallery have the honour of presenting a solo show by English artist Tracey Emin, entitled I Fell in Love, the show will debut the artists bronze sculpture The Heart Has Its Reasons while the Sean Kelly Gallery will feature works from esteemed British sculptor Antony Gormley, famed for his giant Angel of the North sculpture located in Gateshead, UK and his Another Place work that saw the sculptor place 100 cast iron figures facing out to sea on Crosby Beach near Liverpool in the UK. Seminal Korean born artist Nam June Paik, famous for working in a variety of media and considered to be a founder of video art, will be represented at The Art Show by the Carl Solway Gallery and the respected British sculptor Tony Cragg, known for his inspiring works with discarded objects and found materials, will have work shown by Marian Goodman Gallery.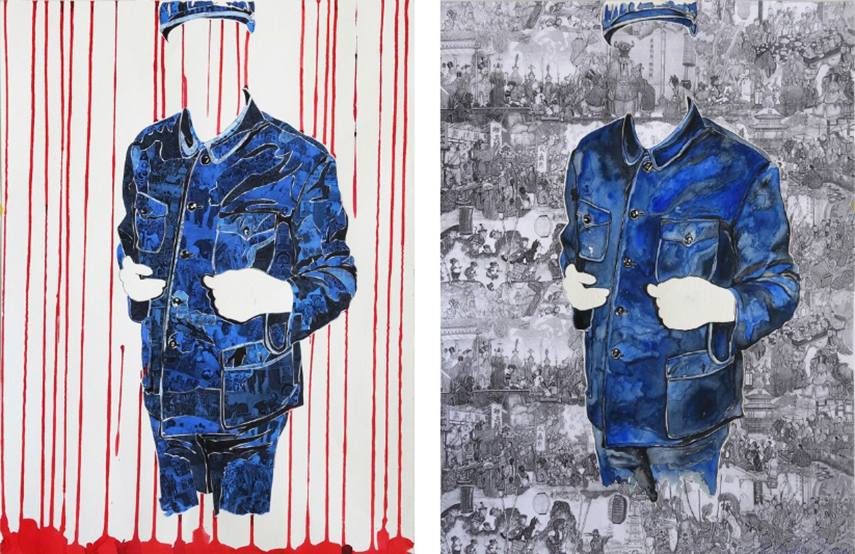 Well Known Artists at The Art Show 2015
The ADAA Art Show 2015 will also offer the opportunity to view the works of many well-known and established artist among the seventy two exhibitions by leading art dealers. Matthew Marks Gallery lead the way with artworks by legends such as Jasper Johns, Robert Gober, Ellsworth Kelly, Brice Marden and Charles Ray, if that does not satisfy all of your needs then you can head for the John Berggruen Gallery booth which has an equally impressive line-up of artists with Chuck Close, Donald Judd, Yayoi Kusama, Richard Serra and Ed Ruscha to whet the appetite. The always popular Sol LeWitt can be found at both the Rhona Hoffman Gallery in a Works on Paper themed show and also with Barbara Krakow Gallery in the Two Ways of Looking Through Reality themed show. The late American assemblage artist Wallace Berman will have works exhibited by Kohn Gallery in a group exhibition of Californian artists while McKee Gallery will include works by Latvian-American visual artist Vija Celmins, who is recognised for her photo-realistic paintings and drawings, in a group show. Other well know names represented include Cy Twombly and Richard Diebenkorn at Susan Sheehan Gallery, a Jim Dine solo show at Pace Gallery, Sam Francis at Manny Silverman Gallery and lastly Michael DeLucia, a former assistant to Jeff Koons, whose sculptural work is engaged with appropriation and the exploitation of objects of mass production in the search of a final abstract form, who is in a two person show with Al Held at the Van Doren Waxter / Eleven booth.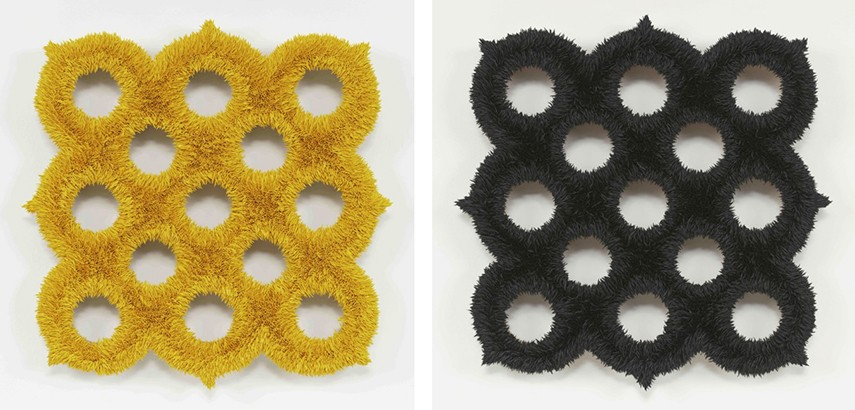 The ADAA Art Fair 2015 General Information
The 27th edition of The ADAA Art Show 2015 takes place from the 4th to 8th March, 2015, at Park Avenue Armory, Park Avenue at 67th Street, New York City. Admission is $25 for a single day ticket. Opening times: Wednesday – Friday 12 - 8pm. Saturday 12 – 7pm. Sunday 12 – 5pm. Please see the The Art Show website for further details.
Continue to page 2 to view a table of stands, galleries and participants at The Art Show 2015 along with a floor plan for the fair.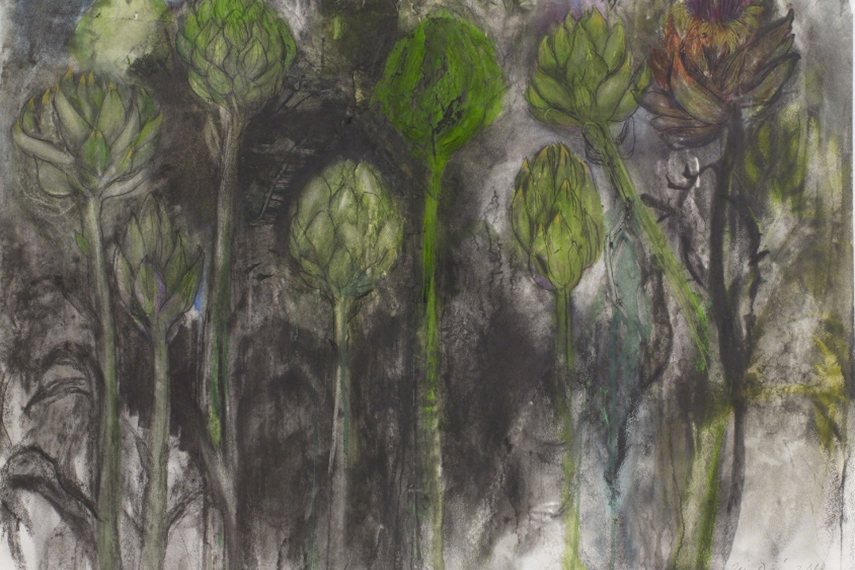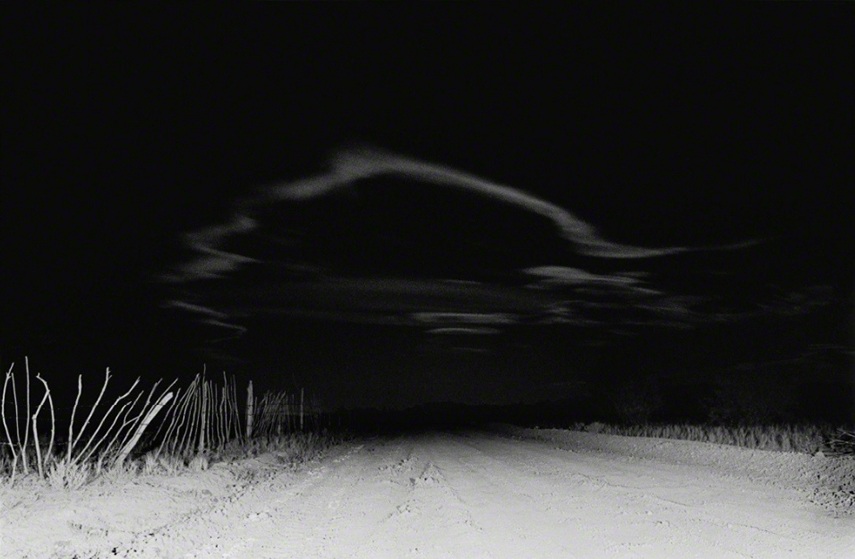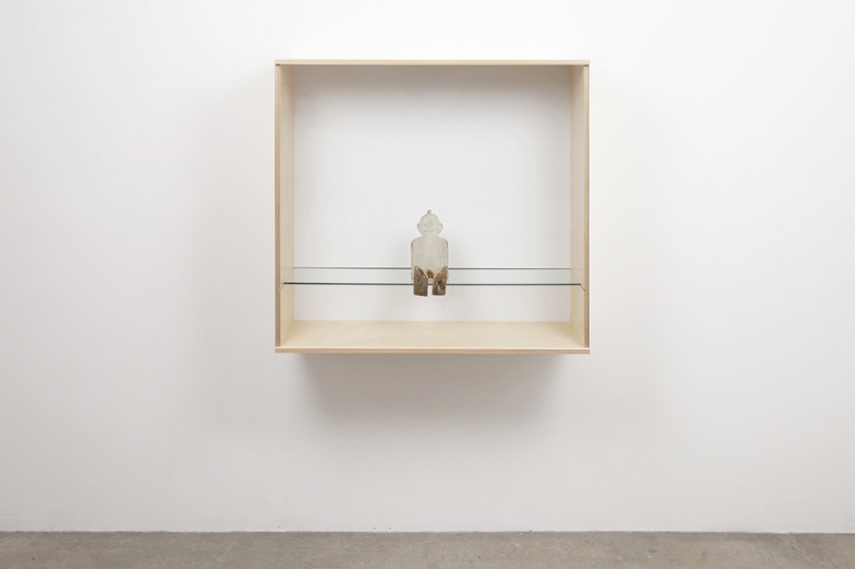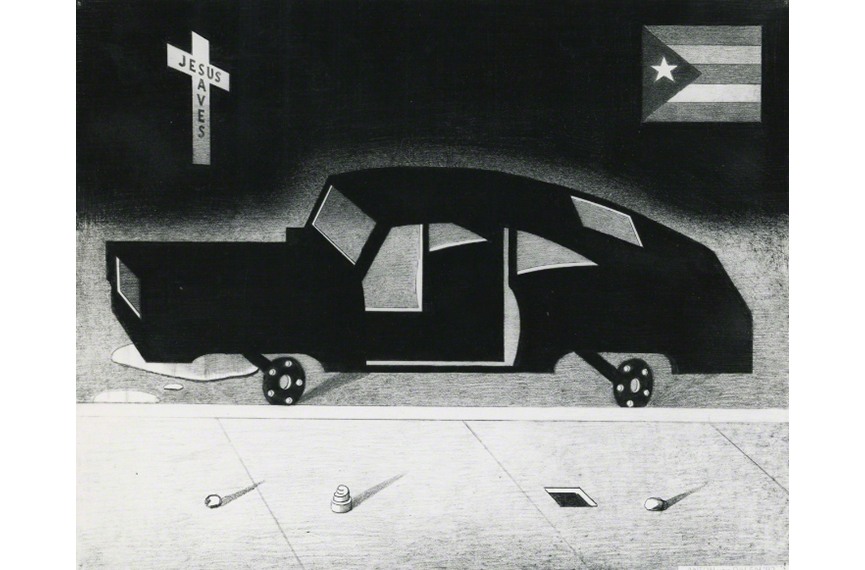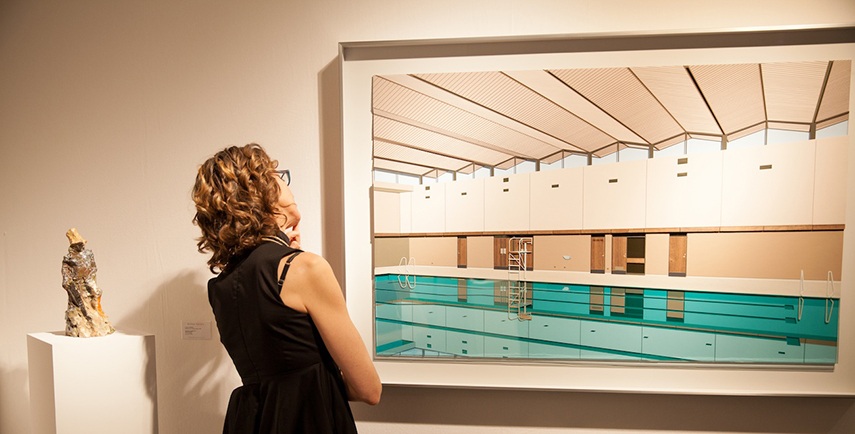 All images courtesy of The Art Show, ADAA and as credited.
ADAA Art Show: Exhibitors and Floorplan
Find below a table containing the stands, galleries and participants at ADAA The Art Show, 2015 along with a floorplan for the fair.
For all the latest art fair news sign up to My Widewalls today.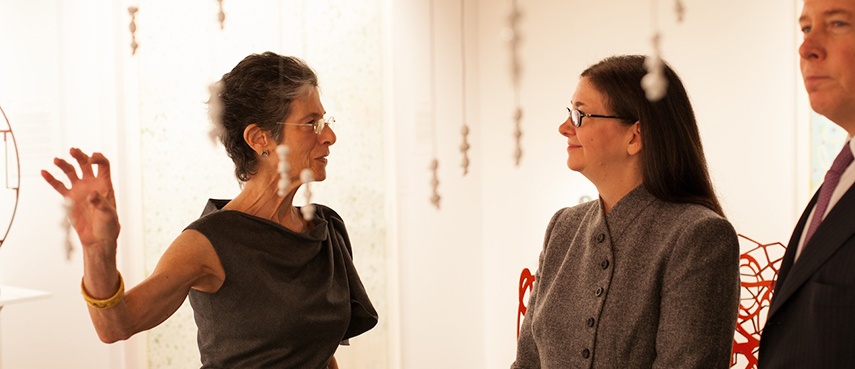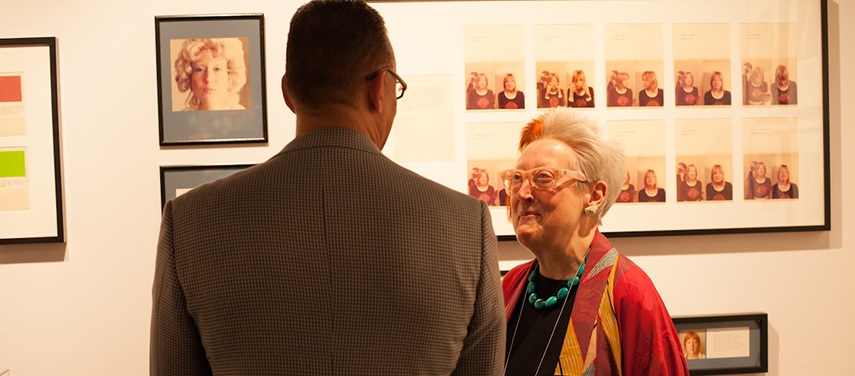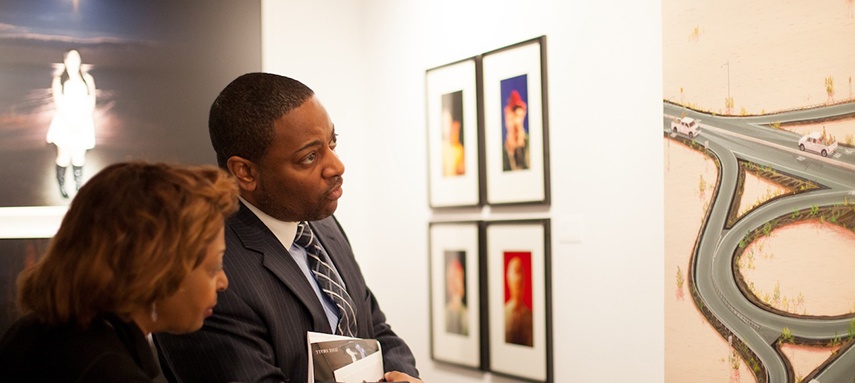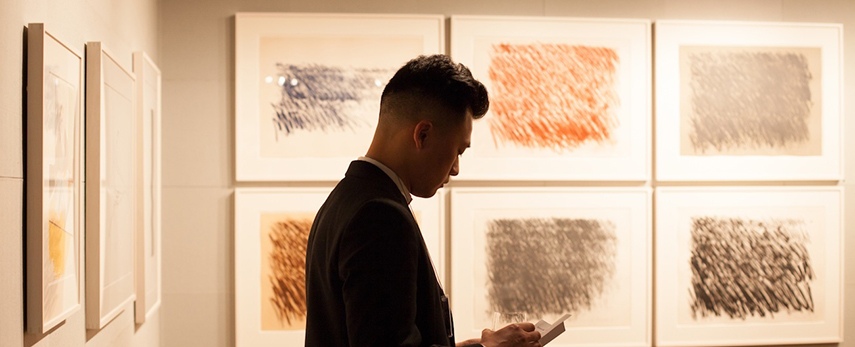 All images courtesy of The Art Show, ADAA and as credited.