As the world battles coronavirus, all sectors are facing a continued loss of revenue and an uncertain future. The arts and culture sector has not been left out in this crisis, which affected the non-profit arts organizations and artist-run, small and mid-size galleries the hardest.
The Art Dealers Association of America (ADAA), the leading organization of art dealers and gallerists across the country, has released a report on how art galleries across the U.S. have been affected by the pandemic. Titled COVID-19 Impact Survey on U.S. Galleries Report, it was conducted between April 15th and May 4th, 2020, and it includes 168 galleries across the country, spanning members of the industry's leading organizations of national and regional art dealers.
The report examines the near- and long-term implications of COVID-19 developments for the thousands of art dealers across the country, as well as the vibrancy, diversity, and economic vitality of the national arts ecology in which galleries play a central role. The galleries have been facing devastating revenue losses, reduction in business activity, and closures of their physical spaces, not only financially impacting their employees and vendors, but artists and creative professionals around the world.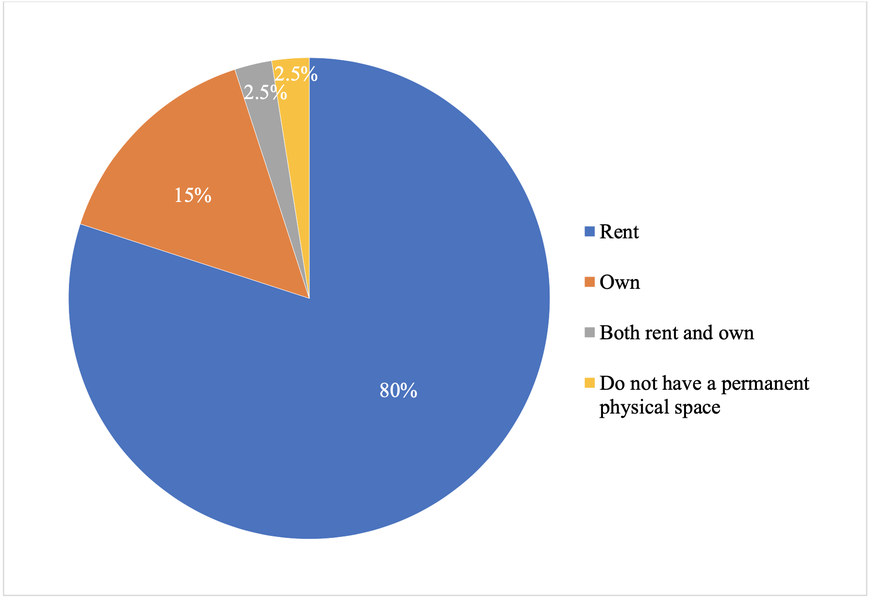 COVID-19 Impact Survey on U.S. Galleries Report
Since galleries were forced to close their doors due to the pandemic, a pressing concern for the majority of them is the overhead for their physical spaces. The report reveals that a majority 80% of respondents rent their spaces, that only 51% of respondents had received accommodations from landlords, such as deferred payment plans or rent reductions, at the time of the survey, and that of those that have mortgages, only 14% had received accommodations from their lenders, such as deferred payment plans, at the time of the survey.
The report reveals that art galleries across the U.S. project an overall gross revenue loss of 73% in the second quarter of 2020 and have already seen an overall 31% loss in revenue for quarter one, as a result of developments from COVID-19. This is a 76% average decrease in gross sales revenue compared to the same period of 2019, reported by 94% of respondents.
Regarding revenue projections for the rest of 2020, the galleries are reducing or foregoing participation in art fairs. As the report reveals, 28% of respondents do not plan to participate in any art fairs for the remainder of 2020; only 47% of respondents plan to participate in at least one art fair for the remainder of 2020; and 25% are undecided about whether they will participate in any art fairs for the remainder of 2020. According to The Art Market 2020 report by Art Basel and UBS, galleries generated an average of 45% of their annual income from art fairs in 2019, and participated in an average of four fairs per year.
While 85% of full-time gallery staff have retained their positions, 74% of the contractors or freelance workers that galleries had regularly engaged before March 13th, 2020 are no longer employed. As of May 4th, 80% of staff were working from home and 36% were continuing to receive pay while working 0 hours. 86% of gallery respondents reported no reduction in wages, continuing to pay their employees 100% of original wages while they are working 0 hours. Only 10% had been furloughed, while 76% of galleries that furloughed employees reported continuing to provide some form of benefits to those employees, and 5% had been laid off.
Regarding the future projections for their staff, 10% of respondents expect to lay off or furlough full-time employees and freelance or contract workers within 90 days; 53% of respondents do not expect to lay off or furlough any full-time employees within 90 days; and 37% of gallery respondents do not know if they expect to lay off or furlough employees.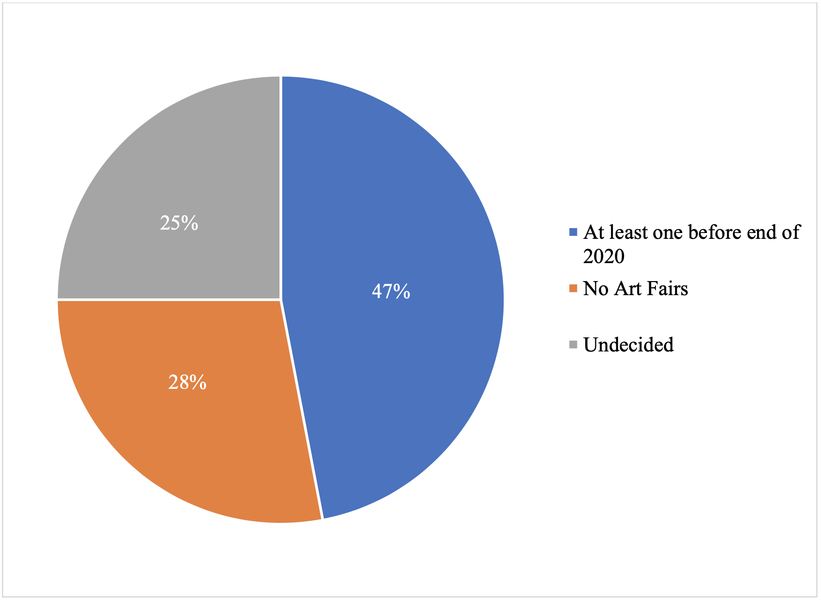 ADAA on the Report
ADAA, a nonprofit membership organization that supports the economic and cultural contributions of the nation's leading fine art galleries, has been providing members with access to industry experts, webinars, and other resources to support them in navigating the current crisis. The survey is an extension of their ongoing initiatives in support of its members and the gallery community throughout the year and during the COVID-19 crisis.
As Andrew Schoelkopf, President of the ADAA and Founder of Menconi + Schoelkopf, and Maureen Bray, Executive Director of the ADAA, explain that "the survey results underscore the enormous role that galleries play in the well-being of the arts and culture economy and landscape in our country, not unlike the role of small businesses across every industry."
While the survey is focused on near-term impact, the implications are far-reaching and long-term for art galleries and the even greater number of employees and artists they support, both financially and as key partners in fostering their practices and careers.
They predict that such immediate and devastating revenue losses will have a great effect on small businesses and the arts community in general, for the next 12 to 18 months if not longer. For this reason, they highlight it is essential that federal, state, and local governments provide access to critical support to sustain their businesses.
Featured image via artdealers.org.