On Saturday, October 11, Shooting Gallery will open a new exhibition of the watercolor artist Adam Lister. In the new body of work, titled Wet Geometry, Lister expands on his Star Wars series as well as reinterpreting Old Masters. Through his geometric watercolors, the artist aims to breakdown, rearrange and reference iconic images from art history and pop culture.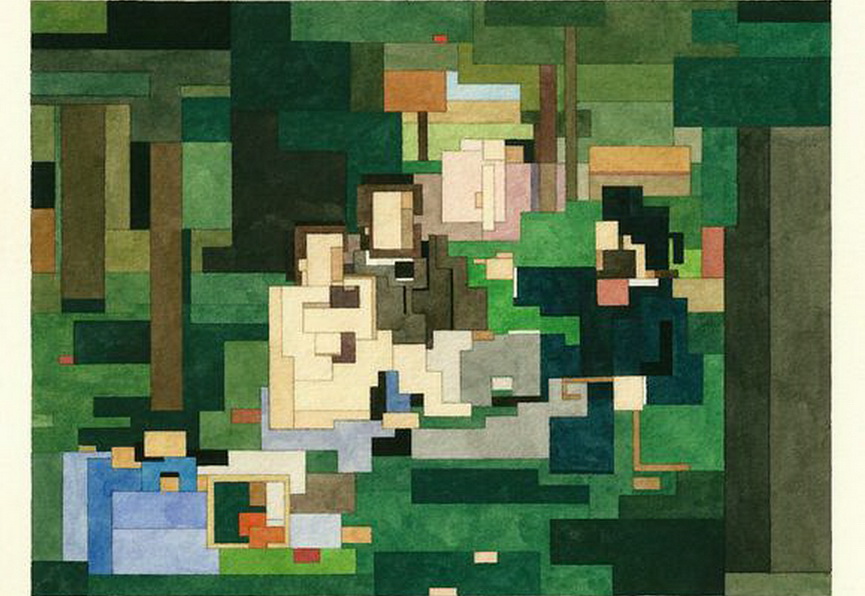 8-Bit Aesthetics
New York artist, Adam Lister creates 8-bit inspired watercolor paintings based on iconic artwork, movies and video games. There are many artists who share great appreciation for the blocky aesthetics of arcade games and gladly apply the same in their pictorial vocabulary. Lister's love for geometric abstraction, color field painting and old school digital graphics led him to reinterpret the iconic images in the 8-bit inspired vocabulary through the watercolor medium. An impressive task considering the difficulty of this medium! Lister showcases his proficient technical ability in watercolors through the creation of strong lines through bordering colors. The artist also creates 3D printed versions of his watercolor images, using full color sandstone.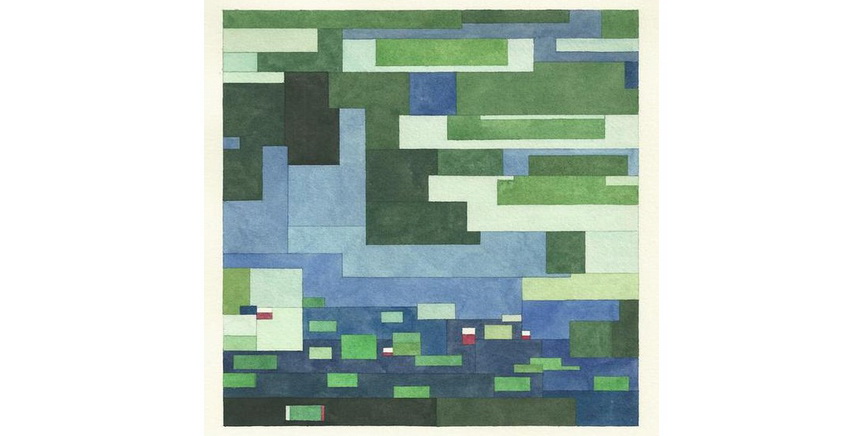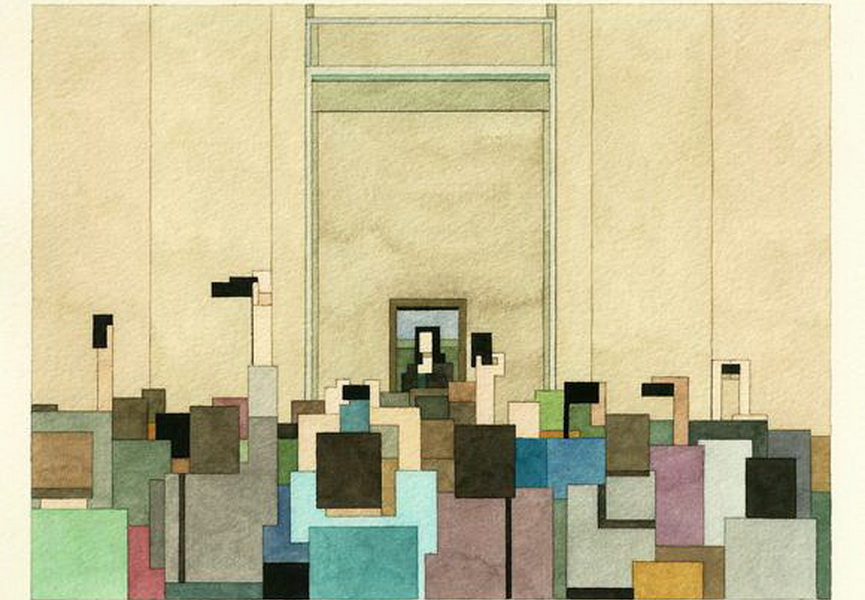 By flattening out and simplifying the referred images, Lister uses an angular method of visual processing to restructure and recompose familiar images. Drawn to the handmade and transparent qualities watercolors hold, the artist juxtaposes the medium's soft washes of color with rigid drawing to render visually interesting compositions.
The exhibition will be on view through November 1.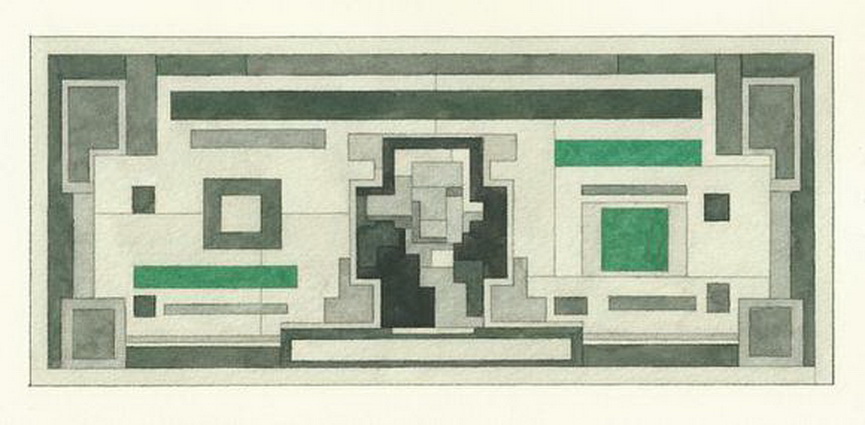 About Adam Lister
Adam Lister was born and raised in Virginia. In 2003 he received a Bachelor of Fine Art from the School of Visual Arts in NYC. After graduating, he practiced his art in Brooklyn for nearly a decade until he moved back to Virginia and opened his own gallery, the Adam Lister Gallery. He now resides in Beacon, New York where he is a full time artist.