After two years, Adam Neate presents his newest solo Dimensionalism at Elms Lesters. This eagerly awaited exhibition is an opportunity for UK collectors and visitors to London to see the extraordinary recent developments of this young, self taught artist. Neate's masterful collection of new paintings gives us an insight into the artist's further elaboration of his "dimensional" style.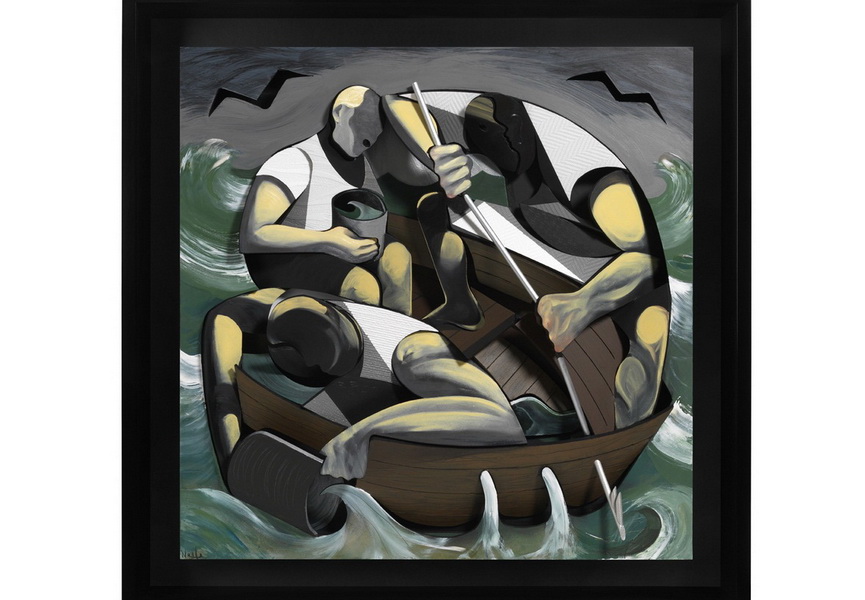 Cardboard on the Street of London
British painter originally achieved fame through leaving thousands of artworks on cardboard on the streets of London. Neate's street art has garnered global interest, having been documented on CNN reports and European television. Shortly afterwards, he was given a first solo exhibit at Elms Lesters gallery in London. This was in 2007, when Neate's show Paintings, Pots and Prints sold out in minutes. Upon entering the gallery spaces, Neate has become a huge name in the contemporary art world. Major collectors and celebrities are now fighting for his original works.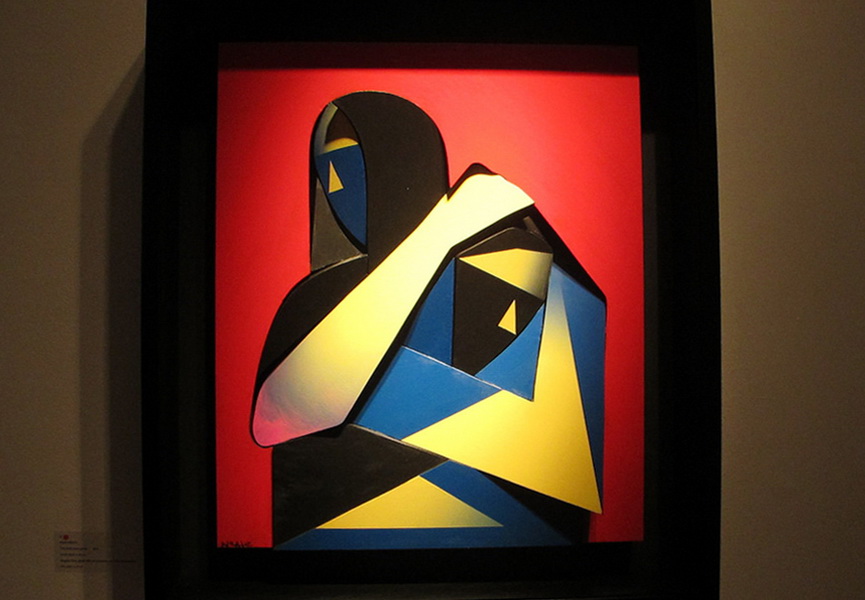 Adam Neate's trademark cardboard works show influences of Expressionism and Futurism, Cubism and Fauvism. Neate builds his works through layering and juxtaposing different media making figurative pieces, mostly portraits, that have two and three-dimensional qualities.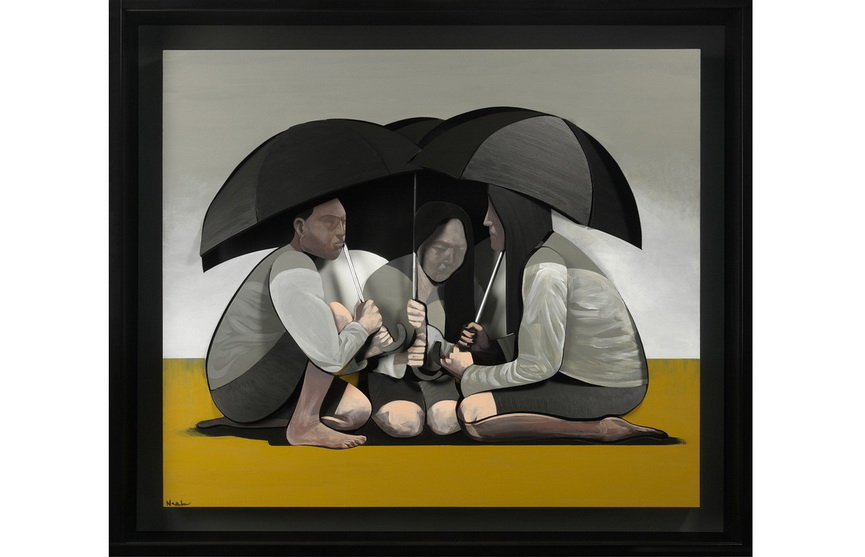 Dimensional Painting
His newest exhibition at Elms Lesters shows that Neate has been mastering his language of "Dimensional Painting" digging deeper and deeper into plasticity of the materials he works with. The human body is again the main inspiration of his experiments and explorations. The influence of Cubism, especially Picasso, is obvious. Neate plays with perspective, space, shadows and sculptural form creating vivid, almost sculptural pieces that induce the viewer to move in his/her own space in order to get the full multi-dimensional experience of works.
If you are in the area, go and see for yourself. Dimensionalism will be on view through October 18.