When it comes to erasing boundaries between art and science, who is the man? Adrien Lucca for sure is. Watch out for his newest exhibition Wave Patterns coming to Levy Delval gallery in Brussels. Lucca is a kind of an artist who is not afraid to experiment and widen his horizons to catch the pure essence of the image in his mind, and to put it down to paper just as it is. He enjoys playing with colors, he loves exploring the depths of different shades, and he is among few young artists based in Brussels who had a solo show in a public institution of the city.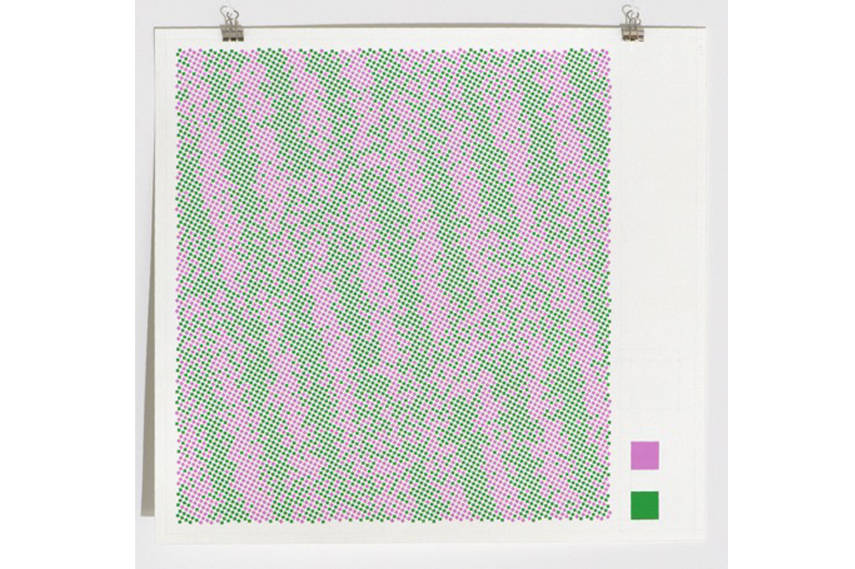 Random Frequency of the Sinusoidal Waves
If you think equations are not important for art, then think again. Because Lucca would prove you wrong. His art is based on physics, computing, precise proportions, and calculating a definition of colors. But, not just any colors. Adrien Lucca approaches the complementary shading in a serious manner. He knows that, if he injects yellow, for example, he will put dark blue-violet next to it, in order to make yellow shine even brighter. The only randomly picked parts of his artwork are the frequency and direction of the sinusoidal waves. That's right, Lucca is using mathematics, physics, and even psychophysics to wrap up his work as a unique entity of art. And the final result is - light. When a viewer watches these color compositions on white paper, he sees them as a light that keeps on shining on.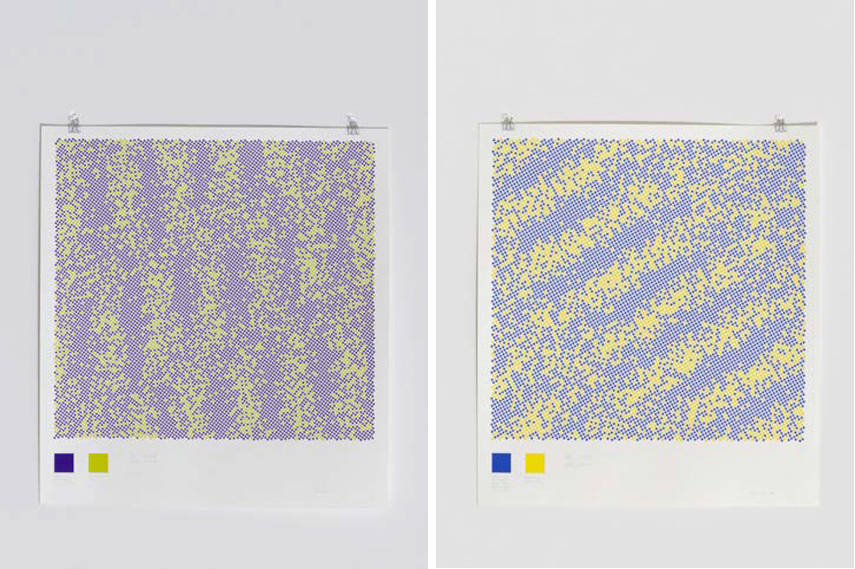 Visual Equivalent to Music
Various techniques has Adrien Lucca tried so far, but for his newest work he is back to pigments and pencil on paper. It seems to suit him perfectly, as he is determined to make his art appear simple, clear, and as universal as it can be. He likes to define his art as a visual equivalent to music. The beauty of science is hidden within each and every of his art pieces. He carefully studies self-coded computer software, complex mathematical formulas, and scientific methodology before he incorporates it in his work. A thorough research he conducts in the preparation stage is usually done in a tech-lab or by managing computer-based math experiments. And above all, the color theory is carrying the leading role in his art. As the artist claims himself, his art is centered upon color and light.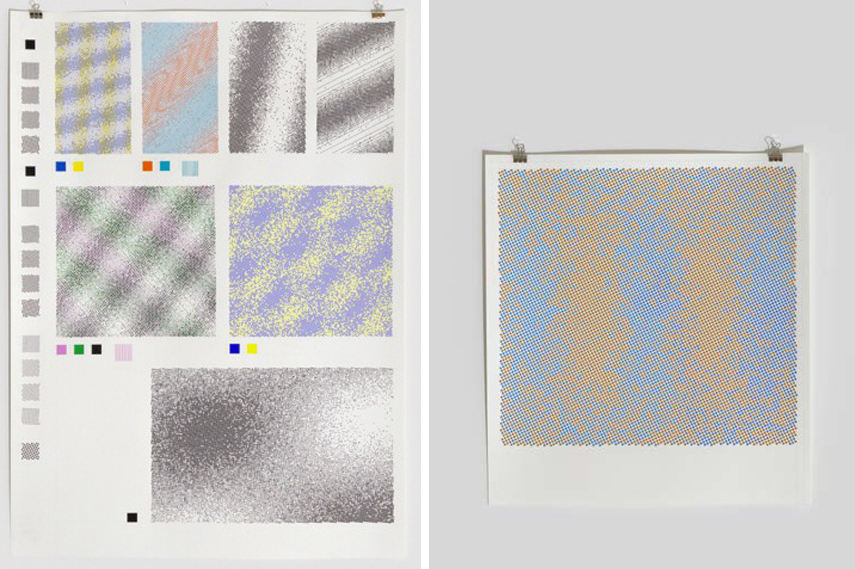 Adrien Lucca's Solo Exhibition in Brussels
Lucca's newest color study Wave Patterns is brought to life as different art pieces which will be presented at the exhibition with the same name, which is on view at Levy Delval gallery from April 19 until May 28, 2016. Estimated price range for Lucca's artworks will go from EUR 3200 to EUR 6500. At the same time, Levy Delval gallery will host the exhibition titled Corpus, the first solo show of Hayal Pozanti, an artist who was born in Istanbul, but has been living in New York City for some time now.
Featured image: Adrien Lucca - Wave Patterns Series 1, #6, 2016 (detail).
All images are courtesy of Levy Delval Gallery.