Remember our recent collectors' tip on how to start an art collection with $500? Well, there is a perfect place for you to start. The Affordable Art Fair is coming up in Battersea, London, at the park where it all started 16 years ago. As you probably know, the Affordable Art Fair is a touring event, and so far this year, it visited Brussels from February 6th until February 9th, and after Battersea, it goes to Milan and New York until the end of March. By the end of the year, the fair will be hosted by Maastricht, Toronto, Singapore, Hong Kong, Hampstead, Seoul, Bristol, Stockholm, Amsterdam and Hamburg as well. For this year's edition, the Affordable Art Fair Battersea will host 112 galleries, offering original artworks at affordable prices from over 1,100 artists. Coming back for five exhibitions by selected galleries is The Project Space, and aside special activities and educational talks, at Affordable Art Fair Battersea you will find art ranging from $100 to $10,000, but also art under £500.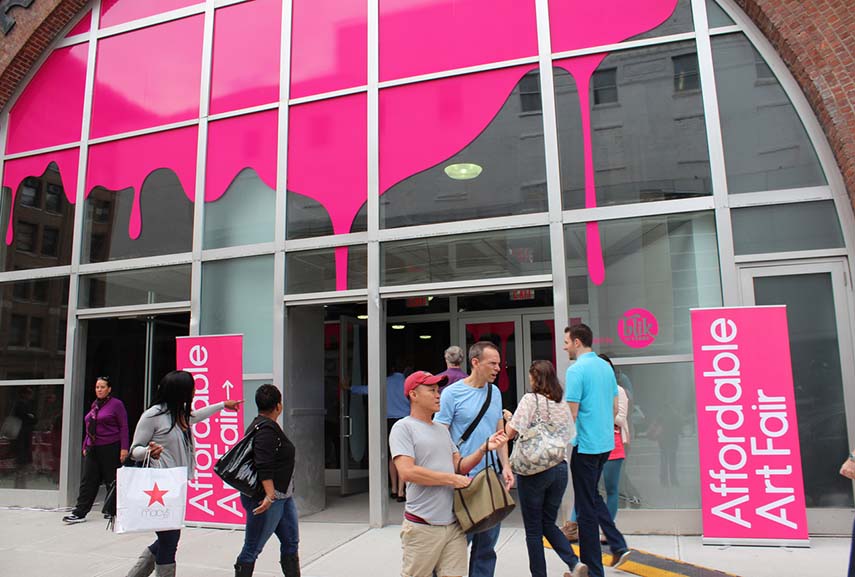 Activities, Workshops, Talks
If you're bringing your kids with you, that's no problem - Affordable Art Fair Battersea has prepared activity packs with artist-led workshops under the educational theme Come Fly With Me. As part of the fair's main program, the Project Space collective returns for its second year with concept-let galleries and arts organizations with five thematic exhibitions by emerging artists and established names. The five spaces coming to London are BEARSPACE (with Wanderlust), Ben Oakley Gallery (with Wall to Wall), Caustic Coastal (with Total_Refreshment), Contemporary Collective (with Geometry) and Mayors Parlour Gallery (with Visual Impact). This year's artist in residence is performance and textile artist Harriet Riddell, who will record the event live through her observational tapestries. There will also be the SLAM (South London Art Map) Collector's Talk and the London Art Salon Tour with art historian Dr Marie-Anne Mancio.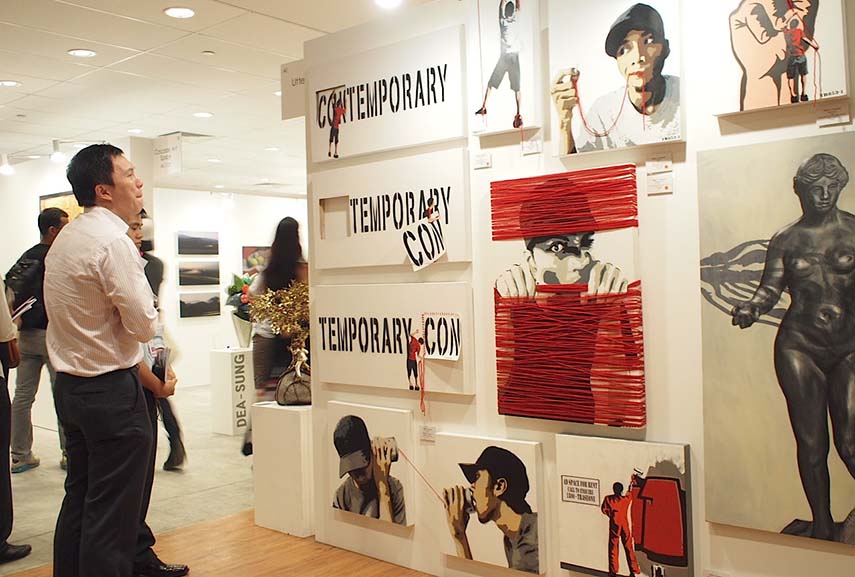 Affordable Art Fair Battersea Exhibitors
A total of 112 galleries is coming to Battersea and will offer a diverse range of works from different mediums. Art spaces from London and other parts of the UK, like Bristol, Bath and Winchester, will be joined by those from Europe and the world, coming from France, Germany, the Netherlands, Sweden, Spain, Italy, Israel, Australia, Denmark, Cyprus, the US and Canada. Galleries like the French Art Studio and Black Rat Projects are certainly worth visiting. Black Rat Projects announced the work of Nancy Fouts, Nick Smith, Simon Shepherd, and Keaton Henson's Crooked Darlings will be incorporated into their stand this year.
Art Under £500
Although all art at Affordable Art Fair Battersea will be, well, affordable, the visitors often dedicate most of their time there at the Art under £500 section. This year, a selection of prints, china, paintings, ceramic sculptures, photographs, drawings and etchings will be on display for you to buy your first art piece of to enrich your collection. Keep an eye out for artists like Malika Favre, Carol Read and Richard Ballantyne, Justine Smith, Jo Lamb, Carne Griffith, Kristjana S. Williams, Heidi Wickham, Tully Knight, Kate Evans, Jill Morris, Graham Carter, Lisa Takahashi, Emma Ford, Denitza, Jenny Balmer, Trinidad Ball, Clare Halifax, Lara Bowen, Bernhard Eberle, Blandine Bardeau, Castro Smith and Benedict Gubb.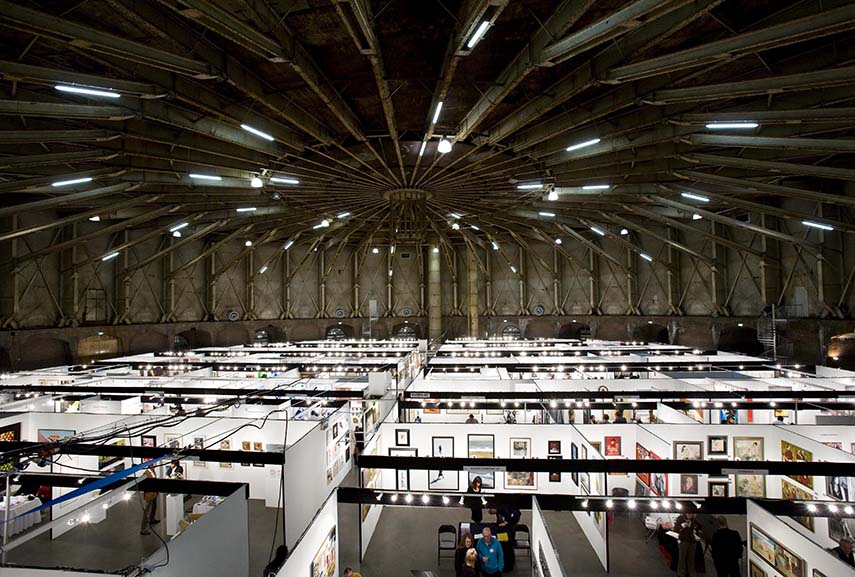 Practical Information
The Affordable Art Fair Battersea starts on March 12th and ends on March 15th, 2015 at Battersea Park in London, UK. On Wednesday, March 11th, there will also be a Charity Private View. Ticket prices range from £8 up to £25, with free admission for children under 16 and concessionary tickets for seniors, students and the unemployed. For more information on the fair and to check out the works to be on display, visit their official website.
Like our collector's tips? Make sure you sign up for My Widewalls to get more!