Art and dialogue between cultures - this is the motto of the soon-to-be-open space in Hamburg, under the name LKB/G. Their first exhibition features the works of three young African artists, from South Africa and Ghana, as an effort by Founder and Owner of LKB/G Lars Kristian Bode to build cross-cultural bridges. Furthermore, the show will also feature an extract of some East African artists of the Millerntor Gallery, apart from the works of Io Makandal, Mxolisi Vusi Beauchamp and Gideon Appah. What can we expect from the Arising African Perspectives?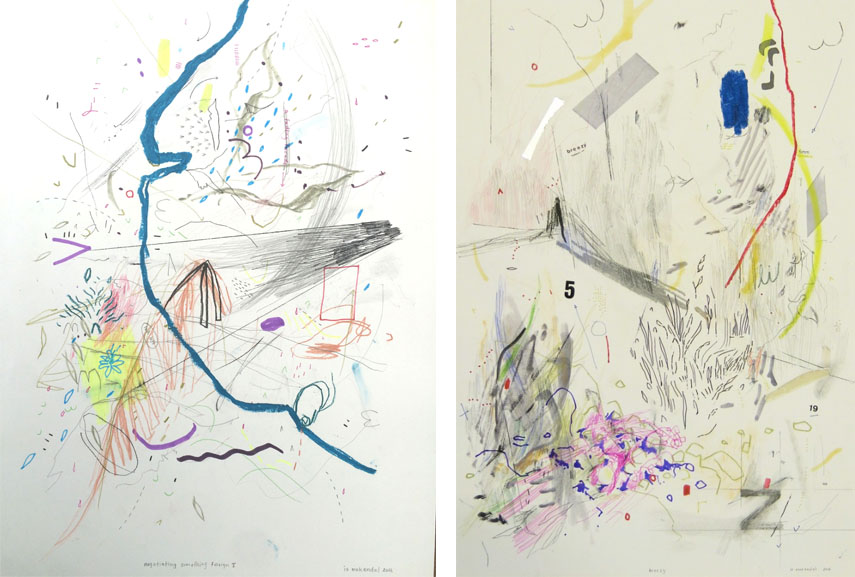 Arising African Perspectives
Coming from South Africa, Io Makandal is somewhat familiar to the German audience. She shuffles through topics and materials in her practice, creating unexpected juxtapositions and insinuating objects in space. In a designated space that the artist sets, the objects interact with each other in a sort of a struggle for power, tackling themes of urbanism and environment, as well as the human psyche during the Anthropocene. On the other hand, Mxolisi Vusi Beauchamp gives life to paintings, spray-paintings and stencils, commenting on social issues and political scene of South Africa. Also a multimedia designer and art director, he creates the artistic version of satirical journalism and social critique, often with a note of controversy. Similarly, Gideon Appah's work is influenced by imagery and marks of temporary structures and informal signage of the socio-cultural-economic landscape of Accra's urban spaces, particularly the lottery kiosks in Ghana. He scratches his painted canvases and adds mixed media to them for a stunning visual effect.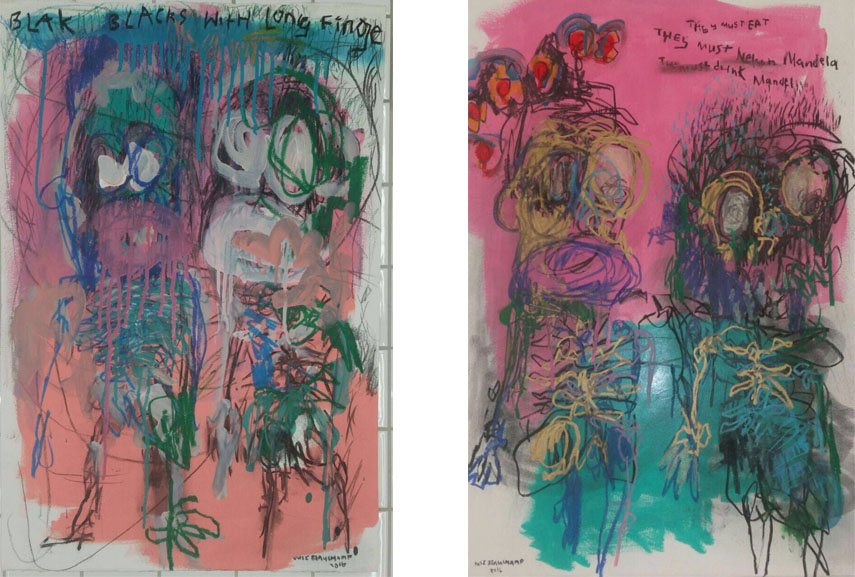 A New Creative Hub for Contemporary Art
LKB/G aims to become an unconventional concept which aims to establish a unique platform of exhibiting art from the Global South in Germany. Highlighting the fact that artists from Non-Western countries still have difficulties finding a niche on the international market, Lars Kristian Bode wishes to close this exact gap through the promotion of their work. Following numerous travels and residencies in South Africa, Kenya and Cuba, his trips brought inspiration and broadened his visions. In Germany, he collaborates with galleries from many different countries and manifests this idea of combining the two worlds, eventually providing a serious platform for these highly skilled creatives, including of course African artists.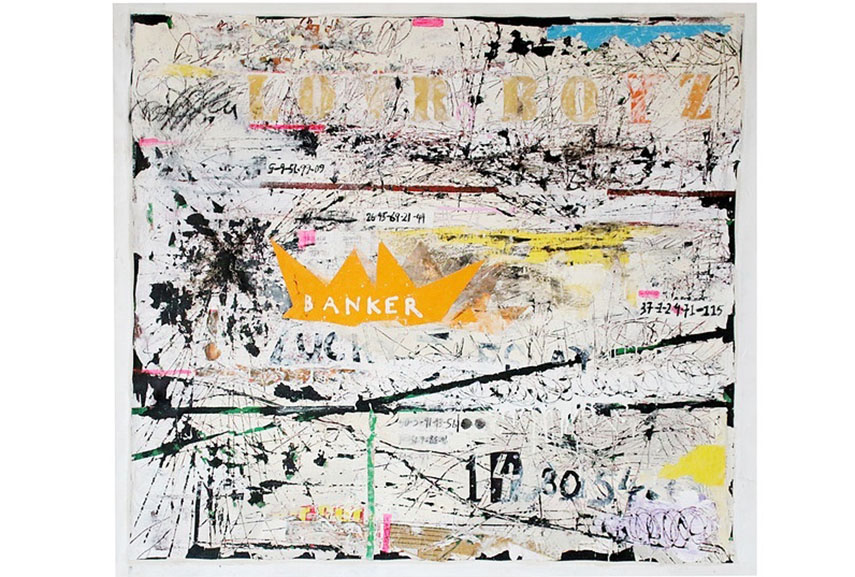 African Artists at LKB/G
Arising African Perspectives, the first exhibition of LKB/G Gallery, opens at their new space in Hamburg, Germany, on May 5th at 7pm. On May 7th, the visitors can attend an Artist Talk with Gideon Appah. The show will stay on view until May 27th, 2017. It represents the first in a series of initiatives which will present artists regardless of their language, culture or origin, at a time when these are being brought into question on a global scale.
Featured images: Io Makandal - Entropy Landscape IV, 2017; Vusi Beauchamp - Jesus coming to save them, 2016, detail. All images courtesy LKB/G.