At a time when skatedecks have made a resurgence in the art world, especially the hand customised varieties (checkout the Andrew Schoultz – New Skatedecks at Uprise and street artists like My Dog Sighs who has been known to adorn a few decks with his wonderful eyes), it seems appropriate that Subliminal Projects in Los Angeles, founded by Shepard Fairey, Alfred Hawkins and Blaize Blouin in 1995, should decide to celebrate its 20th anniversary (a lot of anniversaries around recently, check out Shepard Fairey: Poster Power) by going back to its roots of creative rebellion by announcing a new group exhibition under the name Agents Provocateurs, subtitled A Selection of Subversive Skateboard Graphics and Artworks, which will gather together the work of thirteen artists who were pioneers in skateboard artwork.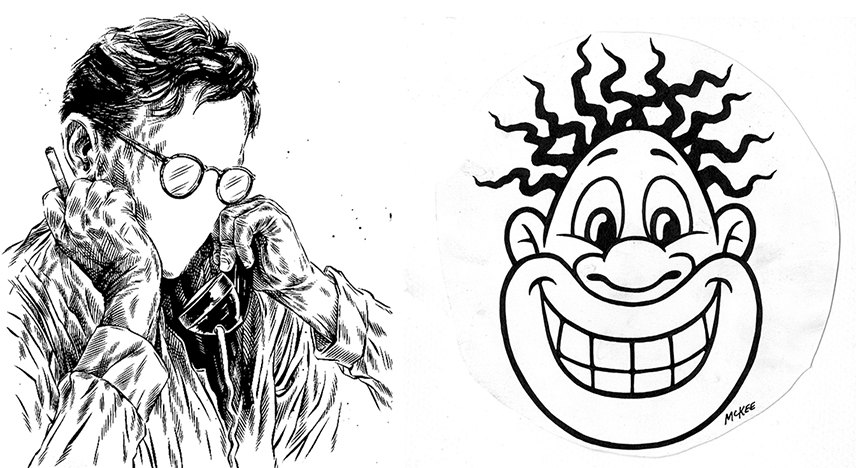 Skatedecks and Counter Culture
Curated by author Seb Carayol and Erica Overskei, Agents Provocateurs will provide a thoughtful exhibition of the boundary pushing genre of skateboard art and graphics, its place in history and its place, very much alive, in the present. Skateboarding has long been rooted in counterculture and came to embody a rebellious mentality through the art of skateboarding itself but also through the artworks that emerged from the scene and eventually influenced many of the established street artists who are out there still creating (You can see a Shepard Fairey deck produced with skater Jim Muir) and through the music that provided the soundtrack to the rebellion. In America bands like Suicidal Tendencies and Black Flag (check out the Shepard Fairey portrait of Henry Rollins and read about Raymond Pettibon who designed the iconic four bars logo for Black Flag)were a big influence on the skater scene while bands like The Stupids (UK) and The Hard-Ons from Australia flew the flag on other continents. The anti-establishment behaviour of the skate scene gave rise to artwork that raised serious issues, challenged authority and was designed to draw reaction from those that saw the images and slogans.

The Agents Provocateurs
The Agents Provocateurs (Inciting agents in French) involved with this rebellious exhibition all have a history in the counter culture skate scene of the 1990s and have gone on to develop successful careers in the general field of arts. Of the thirteen artists involved perhaps Cleon Peterson is the most recognisable name in the art world, (you can read this article about Cleon Peterson in Detroit) who has become well known and respected for his often chaotic and violent paintings while Ed Templeton has exhibited his paintings and photography worldwide (you can see some of his images in this Photographs by a Skateboarder article). Ben Horton went on to create a skateboard business that he called $LAVE, politically driven and respected for his underground style that goes against the bland grain of new skateboard graphics (check out this video by Eastpak where the work of Horton is featured along with a host of other skate artists). The full list of artists exhibiting at the Agents Provocateurs: A Selection of Subversive Skateboard Graphics and Artworks are: Alyasha Owerka-Moore, Andy Jenkins, Ben Horton, Cleon Peterson, Donny Miller, Ed Templeton, Marc McKee, Mark "Fos" Foster, Michael Sieben, Nil Ultra, Sean Cliver, Todd Francis and Winston Tseng.
Agents Provocateurs opens at Subliminal Projects on January 24th 2015 and runs through until February 21st 2015
For all the latest on rebellious culture sign up to My Widewalls today!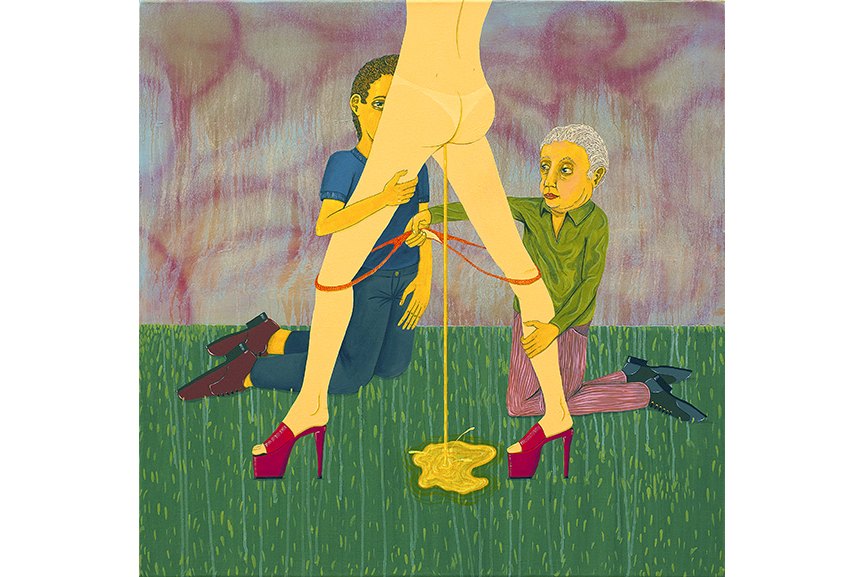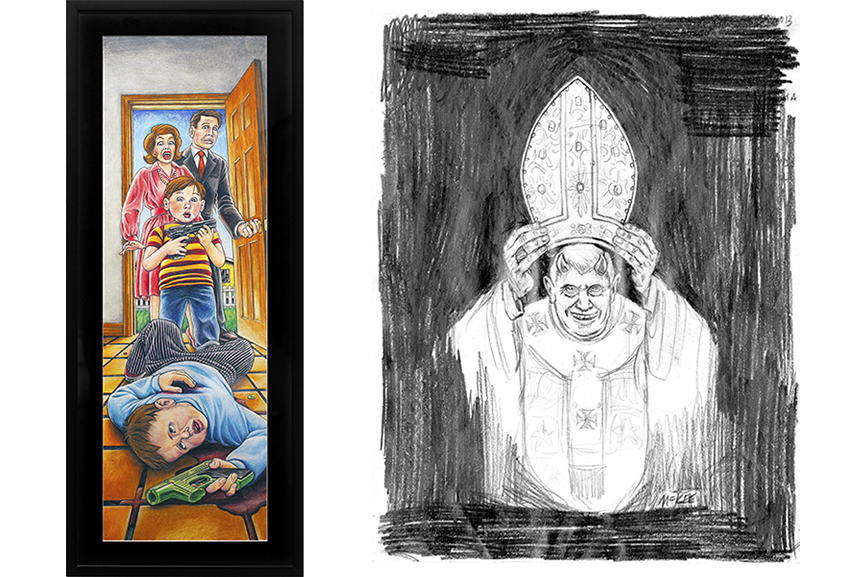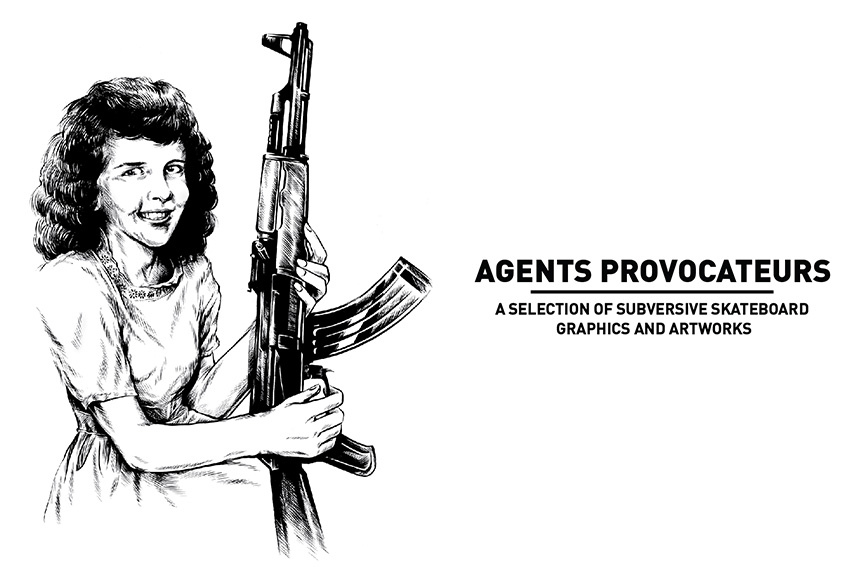 All images courtesy of Subliminal Projects.