It seems that in our contemporary society the term anti-aging is heard way more often than the wisdom of age. This omnipresent cult of youth is often dictated by the cosmetics industry. The adaptation of anti-aging messages that prevail our culture is highly destructive, placing societal pressure on us to conform to culturally constructed norms of beauty and appearance.
The latest exhibition at Belvedere Museum in Vienna will tackle this highly topical, socio-political subject of age. Titled Aging Pride, it will showcase historical and contemporary works by over 100 artists, pursuing a completely different idea of age.
Works featured in this exhibition highlight the wealth of experience, memory, contemplation, dignity, courage, power, zest for life and triumph over social conventions.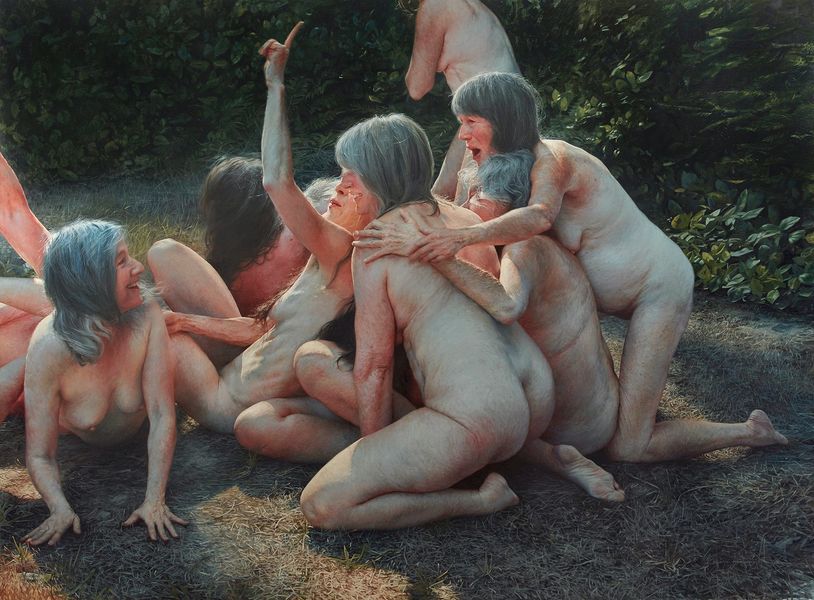 The Contemporary Cult of Youth
With the term "anti-aging" being thrown around so often, the process of getting older is seen as a deficiency in the public eye. It is perceived as almost something pathological - as a process that needs to be stopped or reversed.
As aging traits start to show up on our bodies, the messages about their insidiousness start penetrating our consciousness. Since a mature body has been deemed shameful in a contemporary society, we attempt to hide all the traces of this aging process.
Decay, frailty, loneliness and mortality are becoming synonymous with old age, yet they represent only one small piece in the mosaic. Age is also followed by power, experience, wisdom, contemplation, lust for life, and triumph over societal conventions.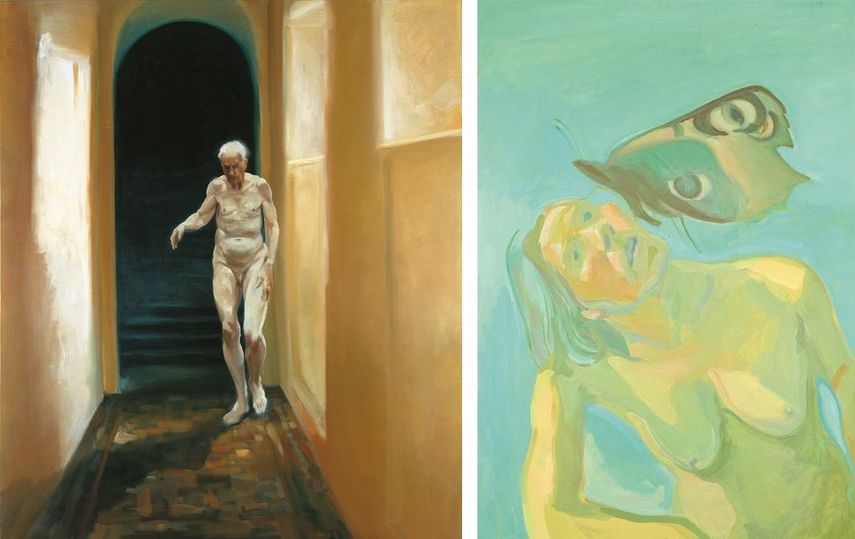 Aging Pride
Putting images of aging in the focus of attention, the exhibition Aging Pride will explore how the view on old age changed between 1900 and today. It will depict age not only as a biological process, but more importantly, as a cultural construction.
Curated by Sabine Fellner, the show will demonstrate the variety of ways artists have perceived the possibilities and limitations of age, at the same time transcending exaltation and pessimism. Through works by over 100 artists, the show will illustrate how growing old and everything that it carries can be thoughtfully integrated into our lives.
The historical and contemporary positions on this important subject will be contrasted with regard to gender roles, the assignment of these roles, and inter-generational solidarity.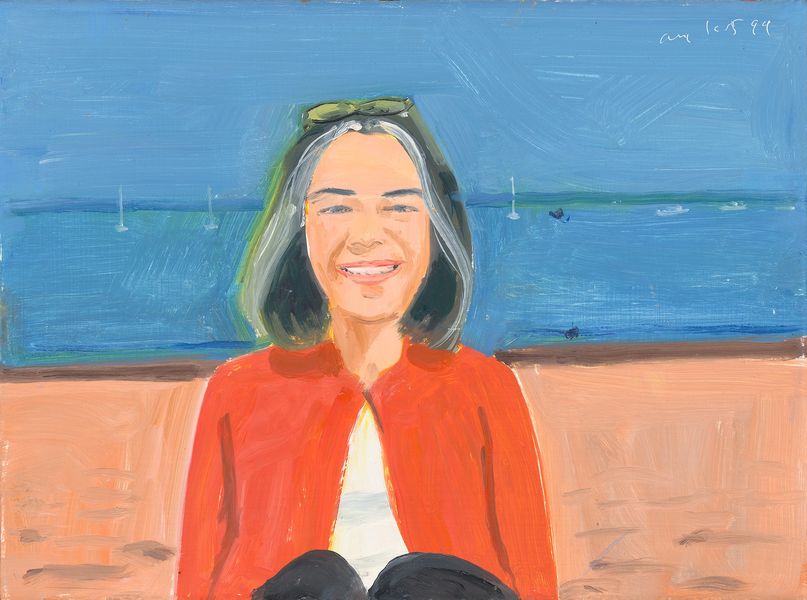 The Group Show at Belvedere Museum Vienna
We've created a world in which an elderly person is something nobody would reasonably choose to be. The latest group show at Belvedere Museum attempts to present a different perspective on the inevitable aging process to the society that venerates only youth.
The exhibition Aging Pride will be on view at Belvedere Museum in Vienna from November 17th, 2017 until March 4th, 2018.
In addition to numerous works from the Belvedere collection, on display there are also high-profile loans from national and international museums.
The show will include works by Gustinus Ambrosi, Tina Barney, Pina Bausch, Werner Berg, Renate Bertlmann, Herbert Boeckl, Eva Brunner-Szabo, Aleah Chapin, Heinz Cibulka, John Coplans, Lovis Corinth, Edgar Degas, Carola Dertnig, Ines Doujak, Sepp Dreissinger, Barbara Eichhorn, Titanilla Eisenhart, Michael Endlicher, James Ensor, Eric Fischl, Josef Floch, Greta Freist, Lucian Freud, Adolf Frohner, Friedl vom Gröller, George Grosz, Johannes Grützke, Ernst Haas, Barbara Klemm, Heidi Harsieber, Felix Albrecht Harta, Karl Hofer, Edgar Honetschläger, Alfred Hrdlicka, Bernadette Huber, Franz Hubmann, Regina Hügli, Ishiuchi Miyako, Konstantin Jatropulus, Birgit Jürgenssen, Alex Katz, Josef Kern, Anastasia Khoroshilova, Gustav Klimt, Herlinde Koelbl, Oskar Kokoschka, Anton Kolig, Broncia Koller-Pinell, Käthe Kollwitz, Nikolaus Korab, NINA Kovacheva, Brigitte Kowanz, Karoline Kubin, Maria Lassnig, Annie Leibovitz, Erich Lessing, Max Liebermann, Karin Mack, Karl Mediz, Elfriede Mejchar, Duane Michals, Paula Modersohn-Becker, Inge Morath, Marie Louise von Motesiczky, Ron Mueck, Shirin Neshat, Roman Opałka, Hans Op de Beeck, Max Oppenheimer, Martin Parr, Ewa Partum, Pablo Picasso, Margot Pilz, Arnulf Rainer, Paula Rego, Carl Anton Reichel, Elisabeth von Samsonow, Egon Schiele, Karl Schmidt-Rottluff, Claudia Schumann, Fritz Schwarz-Waldegg, Joan Semmel, Elfie Semotan, Fritz Simak, Kiki Smith, Annegret Soltau, Margherita Spiluttini, Elsa Spitzer, Daniel Spoerri, Evelin Stermitz, Karl Sterrer, Rudolf Sulke, Superflux, Fiona Tan, Juergen Teller, Joyce Tenneson, Henri de Toulouse-Lautrec, Rosemarie Trockel, Spencer Tunick, Christine Turnauer, Nurith Wagner-Strauß, Jeff Wall, Josef Wawra, Harry Weber, Max Weiler, Todd Weinstein, Wojciech Stanislaw Weiss, Nives Widauer, Martha Wilson and Herwig Zens.
Featured images: Exhibition view Aging Pride Photo by Johannes Stoll, © Belvedere, Vienna; Left: Oskar Kokoschka - The painter Carl Moll, 1913 © Fondation Oskar Kokoschka/ Bildrecht, Vienna, 2017 / Right: Joyce Tenneson - Christine Lee, 2002 © Joyce Tenneson; Gustav Klimt - Old Man on his Death-Bed, 1899 © Belvedere, Wien; Left: Herlinde Koelbl - Louise Bourgeois, 2001. Courtesy of the artist © Herlinde Koelbl / Right: Heidi Harsieber - x-ray, 2001 © Bildrecht, Vienna, 2017. All images courtesy of Belvedere Museum Vienna.