Ever since the artist's death in 2004, the art world has been waiting for a complete and comprehensive survey of Agnes Martin paintings. New York's Solomon R. Guggenheim Museum will be the one to finally organize this event, embellishing the building's rotunda with a meticulously curated selection of Martin's canvases. The exhibition comprises diverse types of works, including her signature works as well as the less characteristic ones. These involve her early experiments from the 1950's, which embody a crossover between figuration and abstraction, but also some of her best mature paintings and the last ones, made in the final years of her life.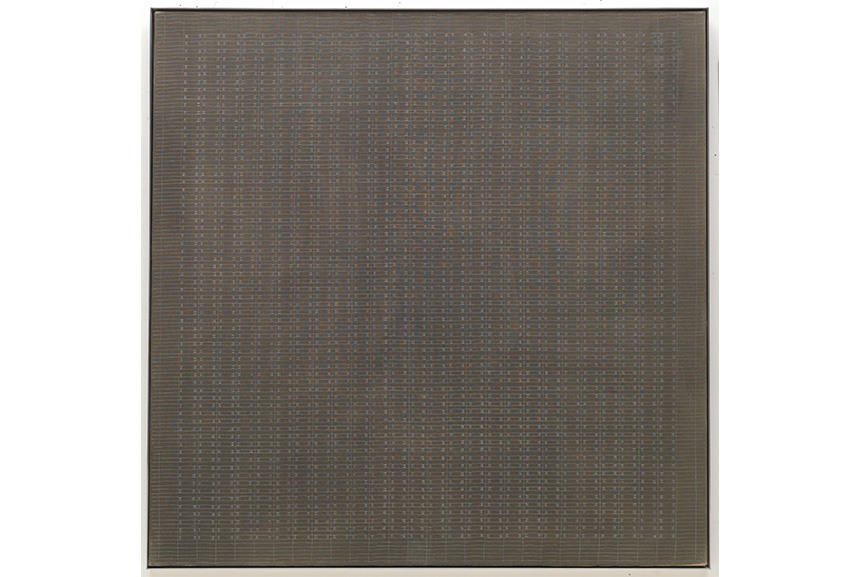 Discovering Minimalism
Agnes Martin worked both as a painter and a teacher simultaneously during the 1940's and the 1950's, a period in which she used to periodically live in New York. In the late 50's she moved to Manhattan, allowing her style to change and progress under the influence of her new environment, crowned by the recognition that she gained from the Betty Parsons Gallery. This period was crucial for her career, and it was a moment in which her style was starting to take shape and become vaguely classified as Abstract Expressionism. It has also helped Martin gain significant experience and find her place within the art world, making friends with notable artists such as Robert Indiana, Ellsworth Kelly and Barnett Newman, who was known as one of the most devoted promoters of her minimalist work.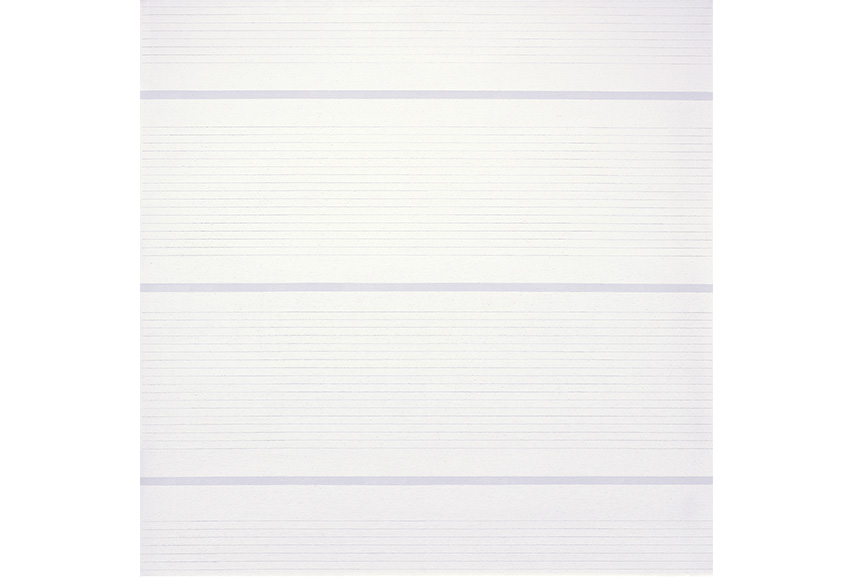 From New York to Cuba and New Mexico
In the late 60's, Agnes Martin moved from New York to the southern parts of the continent. She first decided to settle in Cuba, but then she moved to New Mexico, where she deliberately isolated herself from all the social events. During this 7-year-long period, the artist didn't paint at all. It was only after her collaboration with an architect Bill Katz in 1974, who helped her build a cabin for her new studio, that she started making art again. The artist made her first collection of new abstract paintings in 1975, and these were noticeably brighter in color, which she used to replace the neutral tones that were typical for her earlier work. From that moment on, her works were exhibited once again on a regular basis.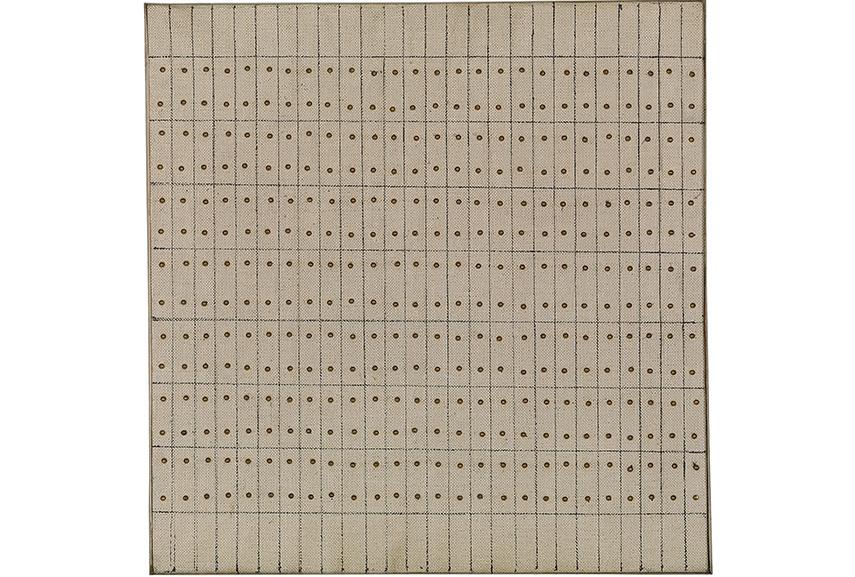 Spiritual Dimension of Agnes Martin Paintings
The works of Agnes Martin are often described as discreet and silent – attributes that explain qualities which are not necessarily used to describe visual features. The synaesthetic approach to defining her paintings speaks about their power to embody notions that go beyond mere pictorial representation. Her delicate sensibility might have been rooted in the desert landscape characteristic for New Mexico, which she was surrounded by in her youth and later in her life. It may also be connected to her interest in Eastern philosophy, specifically Taoism, which she openly advocated throughout her life.
The selection of Agnes Martin's paintings will be on view from October 7th 2016, through January 11th 2017 at the Guggenheim, New York. Until then, you might be interested in seeing an interesting retrospective of the artist's works at LACMA, which will be on display until September 11th.
Featured image: Agnes Martin - Mid Winter, ca. 1954 Oil on canvas, 83.8 x 121.9 cm Taos Municipal Schools Historic Art Collection, New Mexico © 2015 Agnes Martin/Artists Rights Society (ARS), New York. All images courtesy of Solomon R. Guggenheim Museum, New York.