As always, we are never disappointed with amazing exhibitions that take place at New York-based Agora Gallery. Therefore, we looked forward to the opening of the new group exhibition at this art space – an exhibition that gathered seventeen artists and that is entitled From Here to There. The show opened on March 8, 2016, and it's truly a must see event for all art lovers! As a small reminder; there are always great shows at Agora that should not be missed – we enjoyed the group exhibition entitled The Odyssey Within that was on view in December and January; there were three exciting exhibitions in October, all of them stunning. But, let's focus now on the ongoing show entitled From Here to There.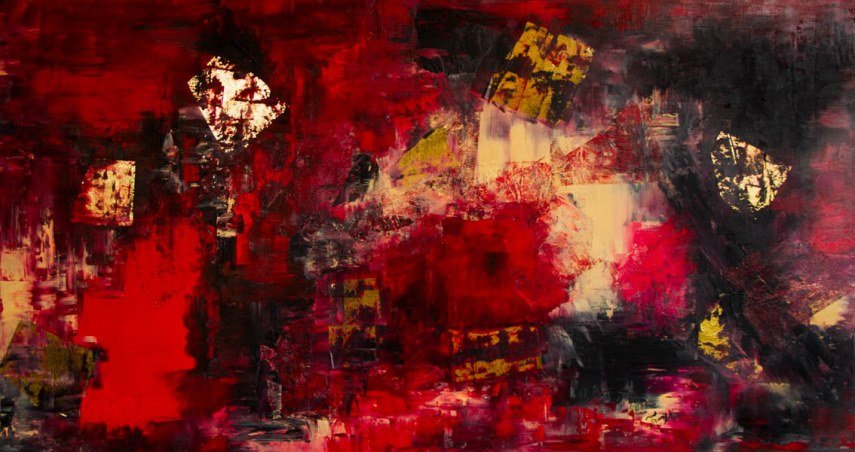 From Here to There
Seventeen artists collaborate in the exhibition From Here to There to bring a New York audience on a magnificent journey of self-discovery, expression, and realization. Buzzing in energy, color, form, and texture, the works on display hint at real worlds while obscuring just enough to direct the viewer's experience and effectively control the conversation. Abstractions flourish across canvas, while figures bend and transform before the viewers' eyes. Varying on the scale of fiction and reality, the artworks featured tell a unique story of humanity, nature, and society in inventive ways. Most of all, however, they tell a story of movement and change: making this an exhibition that truly takes you from one state of mind to somewhere completely new and exciting. The show explores mysticism, magic, and imagination. From uncanny abstract paintings to grand, nebulous photography, these artworks present a discourse between reality and vision, where even the most representative works billow with fantasy and wonder. The worlds of music, nature, passion, and dreams come together in this exhibition to take the viewer from one point to the next in a journey of self-discovery, artistic wonder, and philosophical truths.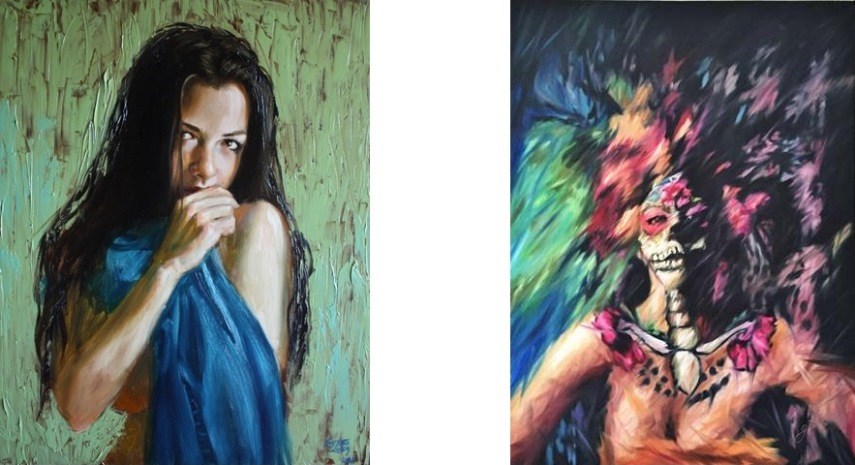 Participating Artists
Seventeen amazing artists participate in the exhibition. They are: Lars Aukrust, Marianne Bech, Gerd Dagne, Gregg Emery, Annita Faitaki, Cesar Garcia, Stephanie E. Graham, Larry Greenberg, GTaleb, Mark Hellweg, Fanny Karchmer, Charlotte Lisboa, Gregory Maroun, Jorge Russinke, Shivender, Martin Sitta and Lyudmyla Voloshyna. Each artist has different background, and their works put together enrich this exhibition. For example, Annita Faitaki's work is known for her amazing organic abstract sculptures in shape of spheres, bodies, and discs that contain faces or face-like amorphisms. On the other hand, Gregory Maroun creates characters and forms with nets of carefully placed ink and fine linear patterns, while New Delhi artist Shivender's paintings are inspired by nature. The compelling pastel landscapes of Marianne Bech are rich in vibrant, velvety colors, and so on. So, there will be a bit of everything for everybody – different styles, movements, and techniques.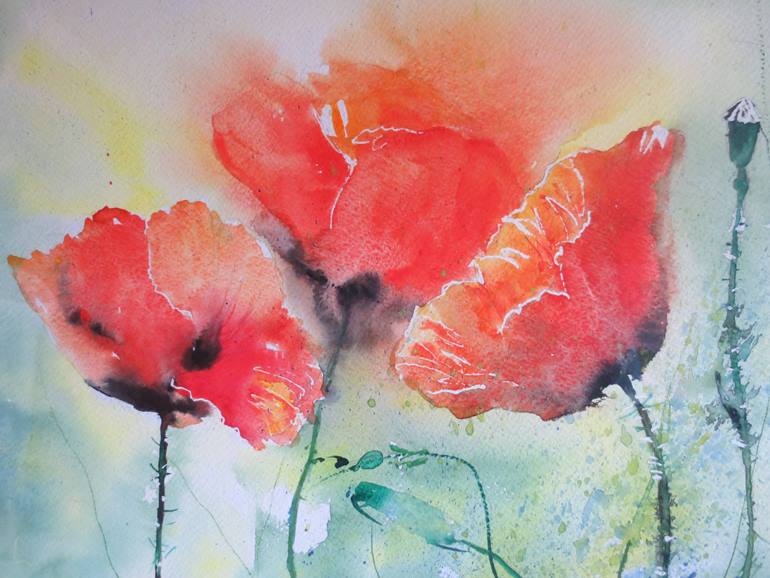 Group Exhibition at Agora Gallery
Agora Gallery is a contemporary fine art gallery established in 1984 by the late Miki Stiles. Agora Gallery has considerable experience providing gallery representation and artist promotion to talented emerging and established artists who wish to become recognized in the New York Art Market. The visitors of the exhibition From Here to There have an opportunity to enjoy great art by seventeen amazing artists. The show opened on March 8 and will be on view until March 29, 2016 at Agora Gallery in New York.
Featured Images: Gregory Maroun - Fine Line, detail; Martin Sitta - Nude 7, detail; Mark Hellweg - Great Orion Nebula, detail; Gregg Emery - Like Teardrops in the Rain, detail. All Images courtesy of Agora Gallery.