Ten talented artists from all over the globe will convey at New York's Agora Gallery in celebration of art - and its colors - throughout the month of November. Coming from different backgrounds, tackling a variety of topic and using an array of media, these creatives will, in a way, present ten different solo shows within one big one, to showcase what they do best and to demonstrate how color influenced their artistic work. On view, there will be Francis Joiris, Anne Grete Floenes, Gillian Smith, Ozie, Lena Adamina Waldau, Sandra Mueller-Dick, Jacob Södergren, Björn Ryfors, Bethany Mabee and Marie-Claire Kramer.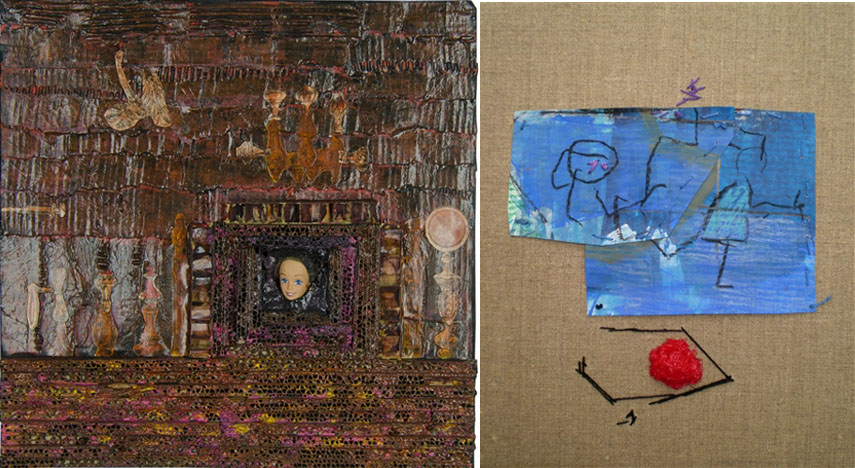 The Influence of Color
Combining cardboard and recycled objects - thus calling himself a "cardboard artist", Francis Joiris makes us think of the Dadaist works of Robert Rauschenberg, only touched by the modernity. His precarious pieces carry many messages and are simply soaked in ambiguity. For Norwegian painter Anne Grete Floenes, bright colors are an essential part of art and life, and they are exactly what she uses in her dream-like, multilayered acrylic paintings, deep in meaning. Similar vividness can be found in the semi-realistic works by Gillian Smith, whose flowing approach is also characterised by the bold graphic elements. Reminiscing about space, perhaps, artist Ozie choses particular color combinations for his wall sculptures, where its geometric shapes float within a sea of mediums, such as enamel, glue, sand and resin, among others. On the other hand, for Lena Adamina Waldau, it's all about a coherent visual language of a strong effect, floating between abstraction and realism.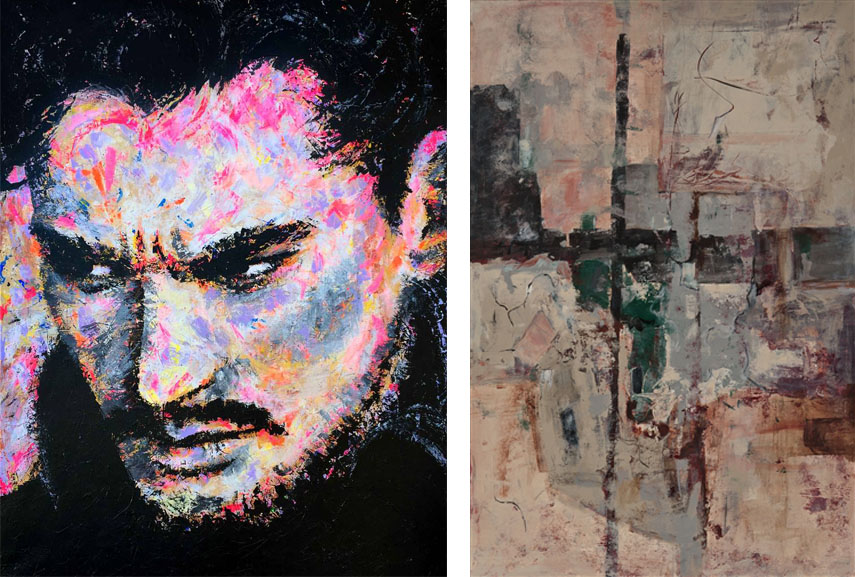 A Convergence of Styles
On a journey to self-discovery there's Sandra Mueller-Dick, with her examples of abstract expressionism infused with patterns and figurative subjects and landscapes. In his series of large paintings that vary in texture, tone and shape, Swedish artist Jacob Sodergren tries to be spontaneous and thought-through, micro and macro at the same time. Bjorn Ryfors gives his expressive paintings curious names, as if they were phrases taken from a personal diary, thus becoming their visual representation. In her own right, Bethany Mabee creates strong compositions of dramatic experiences, which combine both darkness and light, while those of Marie-Claire Kramer are more energetic, detailed with a distinctive impressionistic minimalism.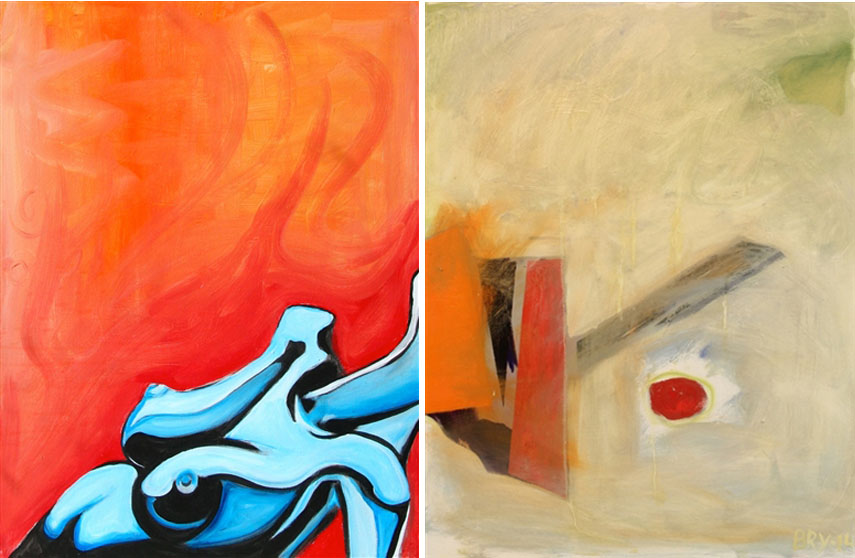 International Art at Agora Gallery
The Agora Gallery show successfully combines highly individual depictions of vivid and visceral reflections and thoughts. Through a number of styles, approaches and techniques, these artists look to illicit pure emotion from their viewers, using the notions of abstraction, realism, surrealism, layers of texture, space, movement, patterns, lining, pastel and fluorescent colors, in all their splendor and power. The Influence of Color, a showcase of works by ten international multimedia artists, will be on view from November 3rd through 24th, 2016 at Agora Gallery in New York City, USA. The opening is set for November 5th from 6pm to 8pm.
Create your Widewalls profile today and enjoy the arts with us!
Featured images in slider:
Bethany Mabee - The Good, The Bad & The Ugly. Acrylic & Ink on Canvas, 24 x 30in
Anne Grete Floenes - Bubbles Party. Acrylic on Canvas, 19.5 x 23.5in
Ozie - Solar Mystery. Acrylic on Plywood, 36 x 48in
Marie Claire Kramer - Fire. Oil on Canvas, 15 x 21.5in
All images courtesy of Agora Gallery