Founded in 1974, Aguttes is the fourth largest French auction house. It is also the first independent company of its kind in France, and the first to pass the symbolic €50-million auction milestone as such.
With offices in western Paris, Brussels, Lyon and Aix-en-Provence, Aguttes specializes in a total of 15 departments, one of them being Contemporary art. A sale dedicated to it is coming up on May 29, featuring diverse and quality artworks from the 1950s to today made by artists from 4 continents.
Among the 159 lots on offer there will be fine examples by the biggest names in Asian art, such as Chu Teh-Chun, Yan Pei-Ming, and Zhang Dali; Western masters like Bernard Buffet, Georges Braque, and Wim Delvoye; the Colombian legend Fernando Botero; as well as Street artists like JonOne.
To get a few insights on the Aguttes Contemporary Art auction, we talk to Ophélie Guillerot, Head of Contemporary Art Department at Aguttes. Below, find out what she recommends to the collectors, and why Aguttes is one of the most trusted auction platforms in France and beyond.
The Aguttes Contemporary Art sale takes place on May 29, at 2.30pm CET. The private exhibition can be seen on appointment with Ophélie Guillerot at Aguttes Neuilly (164 bis avenue Charles-de-Gaulle) Monday 11 to Thursday 28 May: 10 a.m. - 1 p.m. and 2 p.m. - 6 p.m. Friday May 29: 10 a.m. - 12 p.m. (except Friday afternoon and weekends).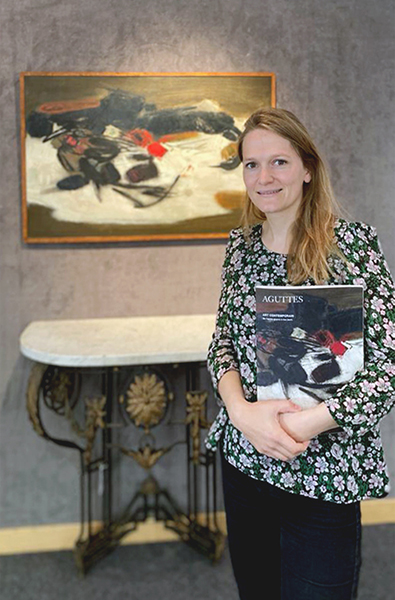 Browsing Aguttes' Upcoming Contemporary Art Auction
Widewalls: Could you tell us a little bit about your own history with Aguttes?
Ophélie Guillerot: After more than four years in Asia (Shanghai and Singapore) in the art business, I started to work for Aguttes four years ago to develop the contemporary art department.
As the first independent auction house in France, it is a very dynamic and innovative place. During the last years, I have also had the pleasure to develop the Contemporary Asian market which led to a world record during our last sale for a monumental artwork by artist Huang Yong-Ping.
Widewalls: Your Contemporary Art Auction is coming up on May 29. During these trying times, how challenging was it to organize the sale?
OG: You have to change your habits and adapt to the situation but all the people I have been in contact with during the crisis have been very responsive. It has also been a privileged time with my sellers and buyers and I am very grateful for their kindness, their trust and their patience.
Widewalls: Among the sale's top lots are works by Asian masters such as Chu Teh-Chun, Yan Pei-Ming, or Zhang Dali. What can you tell us about these artists' markets? What makes them highly recommendable to collectors?
OG: These lots are all very representative of their work and have great provenances. That is why I would recommend them to collectors.
The Chu Teh-Chun work painted in 1960 represents a transition in his work. In 1958, he signed a six-year exclusive contract with the Henriette Legendre Gallery. This enabled him to focus solely on abstract art, which he continued to explore all his life. The brown of the painting is his usual color for his early work, and red, white and dark black join in this symphony of colors. He infused the soul of the calligraphic art of the East into the art of the West and created his own new creative concept.
The second work by the same artist is also from that period and is a very colorful work on paper.
The 2002 self-portrait is Yan Pei Ming's masterpiece in terms of subject matter and technique. He himself specializes in celebrity portraits that depict Mao, Barack Obama, Michael Jackson or the Pope, among many other celebrities. The other item in this sale, the 1992 Mock Portrait, is a portrait of Mao Zedong.
The artist also used to paint ordinary people, such as his parents, neighbors, and himself. This Self-Portrait is a large-scale work in red tones. In 2019, he exhibited in many museums such as the Beaux Arts Museum of Toulouse, the Gustave Courbet Museum in Ornans or the Petit Palais in Paris and the Musée d'Orsay.
Zhang Dali's desire to denounce certain aspects of society also appears in his series titled Life is a meteor in a desolate universe, which was his street artist pseudonym, and that he created as a homage to victims everywhere. He started the series by depicting the assault rifle of the same name and then moved on to using the name as a motif in his canvasses.
The series of panels we are presenting today belongs to this complex and coherent Life is a meteor in a desolate universe ensemble. It shows a life-size shirtless man, painted through juxtaposing these "Life is a meteor in a desolate universe" motifs.
Widewalls: What are the other auction highlights that you'd like to shed special light on?
OG: I would also recommend the outstanding sculpture by artist Fernando Botero which has a very good provenance. Reclining Woman is a fine illustration of what might be called "Boterian" beauty. The volumes are supple, almost airy. Some parts of the body, like the eyes and mouth, are of normal size, in contrast with the model's opulent silhouette. In this work, Botero uses monumentality to convey the tender, gentle voluptuousness he lavishes on what he considers nature's most beautiful form: Woman.
We have also two beautiful artworks by Bernard Buffet, artworks by Georges Mathieu, Yves Klein, Georges Braque and many others.
Widewalls: You also specialize in Street Art, and I can see some fine examples in this sale. What would you say about street art's role on the contemporary art scene?
OG: The Street-Art Movement is a movement that questions the place of art in society and the way of making art. It brings to the market a new public and buyers that buy a lot online.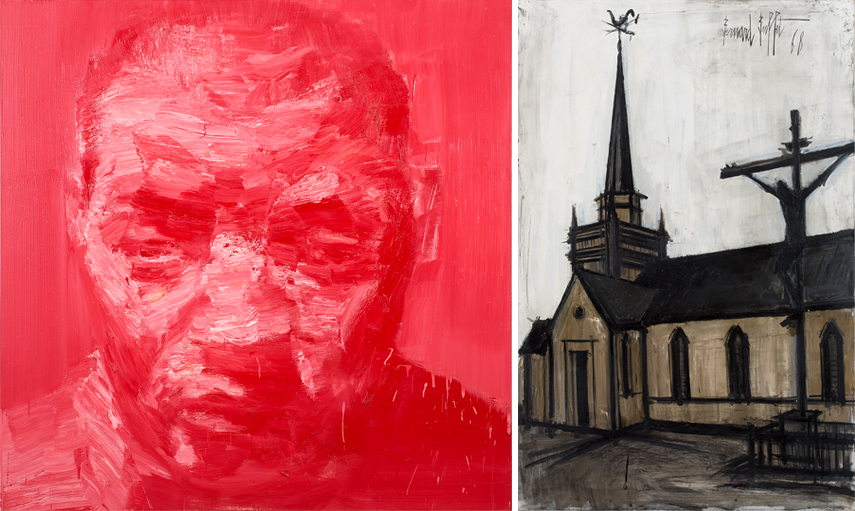 Auctions in the Times of Corona
Widewalls: How would you describe the current situation in the world of auctions, amid the Covid-19 pandemic? How do you think it will evolve?
OG: The COVID situation led to more online-only sales, but "regular" Auctions are still happening as all artworks that we are offering at Auction are beautifully displayed Online and, as always, any buyers have the possibility to live bid by phone or through internet during the sale or even by leaving an absentee bid.
We saw that our buyers where still here and dynamic but we also experienced the upcoming of many new buyers. The Art Market is alive and we witnessed that over the last few weeks with the strong results of our Online-Only sales platform: Aguttes Online.
Widewalls: What's next for Aguttes?
OG: We will organise another Contemporary art sales by the end of June and in October and we are already accepting consignments.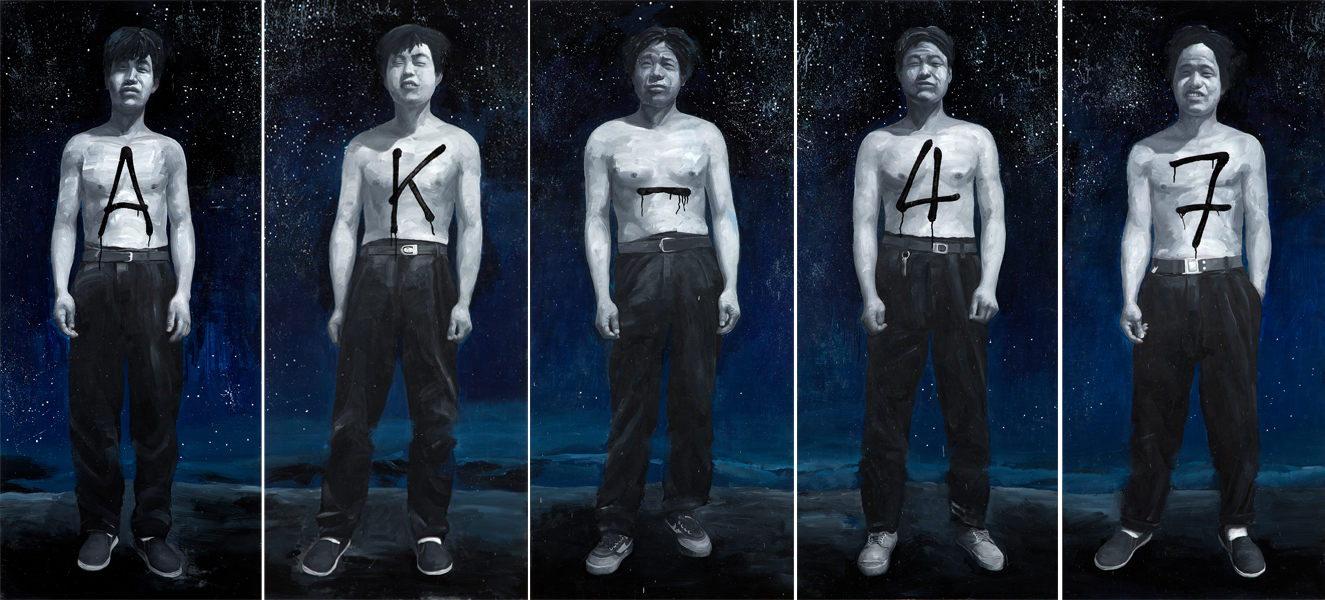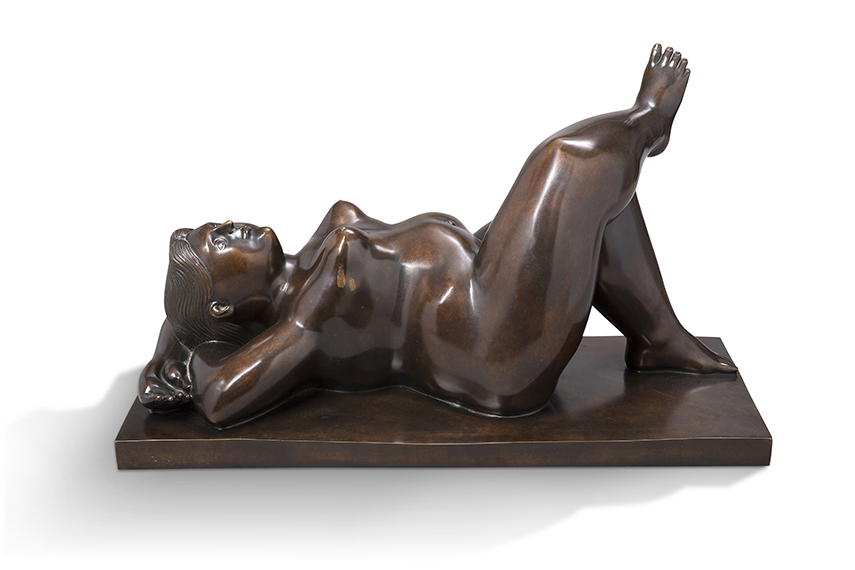 Featured images: Georges Mathieu - Plainte Captive; Chu Teh-Chun - Composition No. 62 , 1960. All images courtesy Aguttes.