When Ai Weiwei finally got his passport back in 2015, after being held hostage by his own government in a variety of ways for four years, we were bound to expect a glorious return of China's most famous dissident to the international contemporary art scene. But making clever, thought-provoking artwork, which hasn't been interrupted for one second during this time, is only one side of what this daring individual; in fact, art could perhaps even be called a tool he uses in his activism, a medium through which he sends poignant messages that cannot, and should not, be ignored. For the most part of 2016, Ai Weiwei has been visiting refugee camps, more than 20 of them, in Africa, Europe and the Middle East, documenting migrants' struggles and offering a different look at their plight - one that is often neglected by the media. Those same media, however, paid great attention to his actions and the refugee crisis this time. For a moment there, it was hard to catch up with everything and every place Ai Weiwei did and visited in the days behind us, but we surely remember his extraordinary efforts and support of the fellow man, which earned him the title of our Artist of the Year without much ado.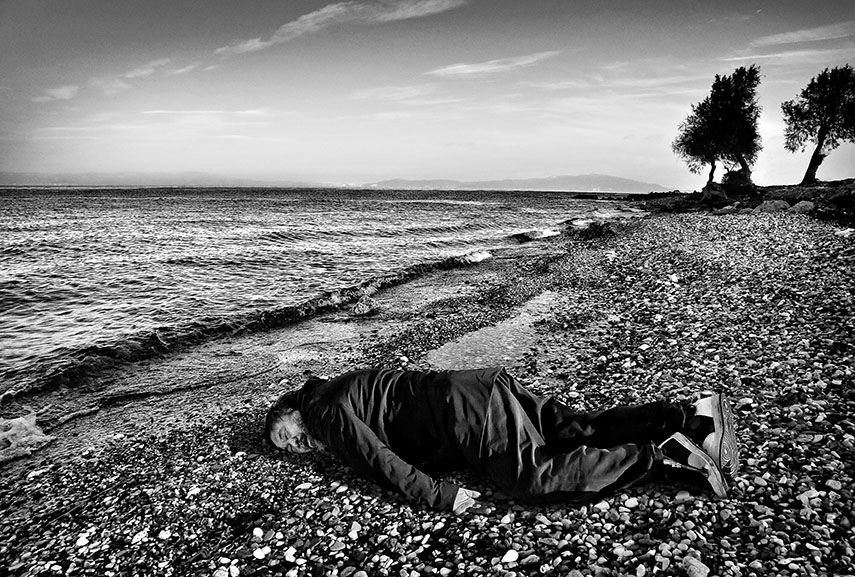 The Brave Activism of Ai Weiwei Art
It is no coincidence that the interest shown by Ai Weiwei in the migrant crisis and the righteousness of state dissidents comes off this strong. They resonate with his family history and a turbulent childhood, which he spent in exile due to his father's rebellious tendencies. When Weiwei was only one year old, the family had to leave Mao's People's Republic of China, to which they were able to return twenty years later. The period spent away had a deep influence on Ai, in particular the poverty and the hard labor the family had to endure during these years. The living conditions were extremely harsh and education was narrowed down to a large encyclopedia as the only source of information. Upon his return to China, Ai Weiwei enrolled in the Beijing Film Academy, while at the same time also becoming a part of the unofficial Beijing art scene and subversive politics groups aiming to promote self-expression. He then moved to New York, where he spend more than a decade immersing himself in the contemporary art scene and taking photographs of the city. His urge to fight the imposed establishment, however, remained with him throughout the years, which perhaps culminated with his 1999 representation of China at the Venice Biennale. That same year, he co-curated an exhibition of unsanctioned artworks in Shanghai. Entitled F**k off, the show broke away from the Socialist Realism endorsed by the state, drawing the attention of the Chinese government for the first time, and not in a good way.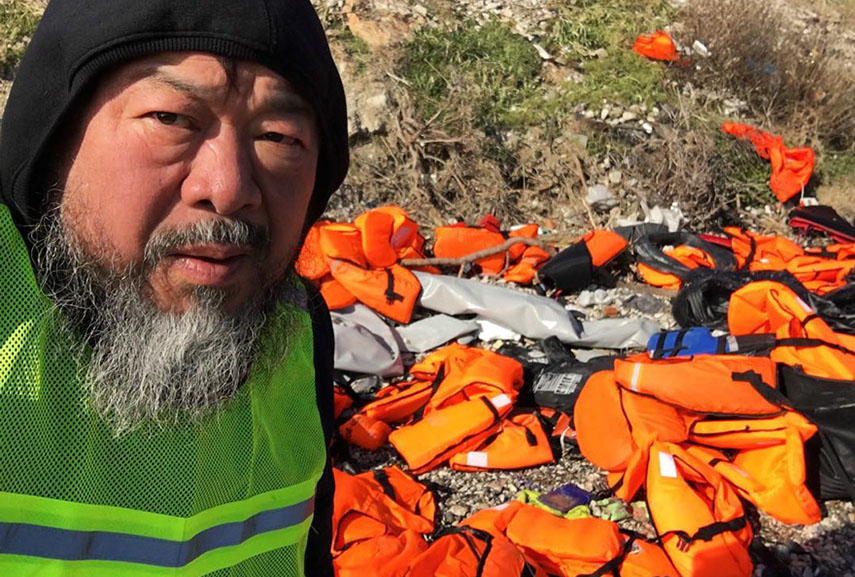 A Dissident and an Activist with a Cause
The couldn't-be-more-blatant message that Ai Weiwei sent with the Shanghai exhibition launched his career on an international level, which turned him into a famous figure on both Chinese and Western scene. This, however, posed a threat for the authorities back home, which put much effort into sabotaging his practice and limit his communication with broad audiences. This, perhaps not so paradoxically, influenced him to launch a number of ambitious projects to address burning issues without any sugarcoating, using the Internet and later social media to reference politically sensitive themes in China. In the meantime, his artistic visions expanded and grew, towards architecture and design for instance, which reflects in numerous buildings and venues signed in his name, such as the 2008 Beijing Olympics stadium, completed in collaboration with Swiss architects Herzog & de Meuron. Ai Weiwei's dedicated search for justice, freedom and truth, however, stuck still, but it brought the Chinese government closer as well: in 2008, he was beaten up for launching an independent investigation into the deaths of the Sichuan earthquake; in 2010, he was put in house arrest for several weeks; in 2011, he found surveillance cameras in his home, was banned from using Twitter and was arrested and detained at the Beijing International Airport without formal charges. In 2015, he finally got his Chinese passport back, which allowed him to travel and take his extraordinary ideas to other oppressed areas that needed it.
Ai Weiwei - WSJ Contemporary Art Innovator 2016
Tackling the Migrant Crisis
As the refugee migrations continued to take toll on people's lives in 2016 as well, Ai Weiwei found himself on the Greek island of Lesbos, a site of arrival for many desperate families fleeing war and seeking a better life. He set up a studio and brought a piano and videotaped a performance of a Syrian refugee there. In a striking, yet slightly criticized performance piece, he recreated the heartbreaking image of a drowned toddler washed ashore in Turkey in a photograph which he posted on Instagram - another one of his powerful tools of documentation and expression. He then took the initiative to Berlin, where he installed a series of used life jackets he previously received from the migrants of Lesbos, around the columns of the city Concert house; and then to Prague, where he covered his Zodiac animal heads in golden thermal blankets.
While some condemn his actions as insensitive, they could also be described as a method of giving voice to those who might not have it otherwise. His continuous fight for the freedom of speech and expression, which more than often intertwines with politics and turns into a proper form of protest, shows the power of visual arts to deliver an idea. Not only do these works reach people's hearts, they also call for change, immediate action and more responsibility to those in need. Ai Weiwei's fearlessness and the willingness to put his own life on the line for the sake of freedom surely deserve respect and recognition, at a time when such activism continues to be dangerous, but unfortunately still quite necessary.
Editors' Tip: Weiwei-isms
This collection of quotes demonstrates the elegant simplicity of Ai Weiwei's thoughts on key aspects of his art, politics, and life. A master at communicating powerful ideas in astonishingly few words, Ai Weiwei is known for his innovative use of social media to disseminate his views. The short quotations presented here have been carefully selected from articles, tweets, and interviews given by this acclaimed Chinese creative and activist. The book is organized into six categories: freedom of expression; art and activism; government, power, and moral choices; the digital world; history, the historical moment, and the future; and personal reflections. ogether, these quotes span some of the most revealing moments of Ai Weiwei's eventful career--from his risky investigation into student deaths in the 2008 Sichuan earthquake to his arbitrary arrest in 2011--providing a window into the mind of one of the world's most electrifying and courageous contemporary artists.
Featured images: Ai Weiwei in Idomeni refugee camp, Greece. Image via Ai Weiwei Studio; In Idomeni refugee camp, Greece, via aljazeera; Installation at Konzerthaus Berlin, via berlinrefugees.com; Ai Weiwei with migrants in Greece, via Instagram; Zodiac heads covered in thermal paper in Prague, Czech Republic via pbs.org; The Laundromat exhibition, Currently on display at NYC's Deitch Projects gallery. Image via Ai Weiwei Studio. All images used for illustrative purposes only.