Museum of Contemporary Photography in Chicago (MoCP) is a unique institution in the Midwest that is dedicated solely to the medium of photography. Its new exhibition prepared for April and on view through July is dedicated to photo-based Ai Weiwei artwork, showing MoCP's institutional significance and dedication to the art of highest quality. Ai Weiwei is a well-established name in contemporary art, whose activism and artistic practice attract attention on all meridians, and who has been particularly active in photography. For this occasion, MoCP Chicago decided to focus on his artistic career spanning over 30 years, and it prepared to show over 25,000 prints and digital images from several of his series in the exhibition titled #AiWeiwei.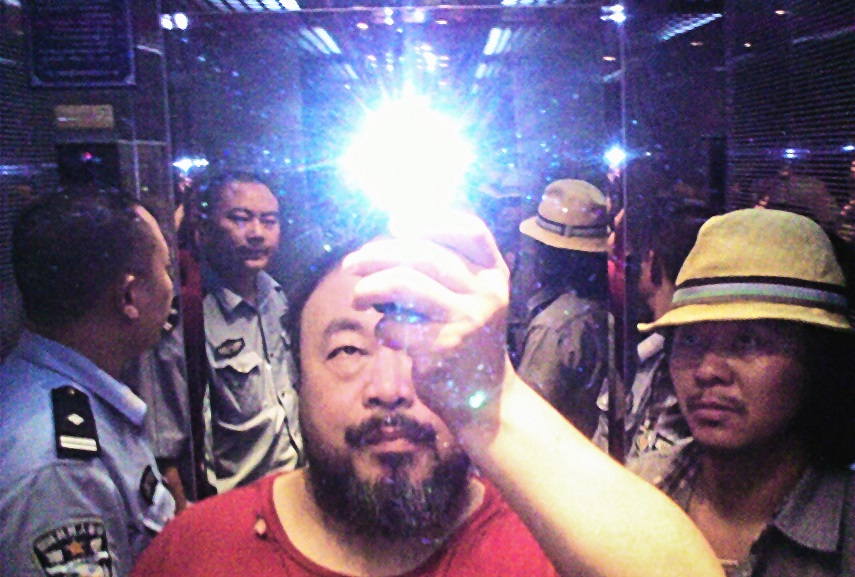 Ai Weiwei's First Chicago-based Solo Exhibition
The uniqueness of the institution where the exhibition #AiWeiwei is held is matched with the uniqueness of the show itself, as it is the first Chicago-based solo show of Ai Weiwei's artworks. Known globally for his activist art, Ai Weiwei reached world fame that goes beyond the art world after his detention by Chinese authorities. A vocal fighter for human rights, he received several distinguished prizes so far, including the lifetime achievement award from the Chinese Contemporary Art Awards, the Václav Havel Prize for Creative Dissent from the Human Rights Foundation, and the Ambassador of Conscience Award from Amnesty International.
In Chicago, his photo exhibition will show the versatile nature of the Chinese creative, who is an architect, artist, activist, filmmaker, and a curator at the same time. There is no line of distinction between art and politics for him, as he devotes his creative energy to fight against injustices, drawing attention to the pressing issues of our times, including the present refugee crisis.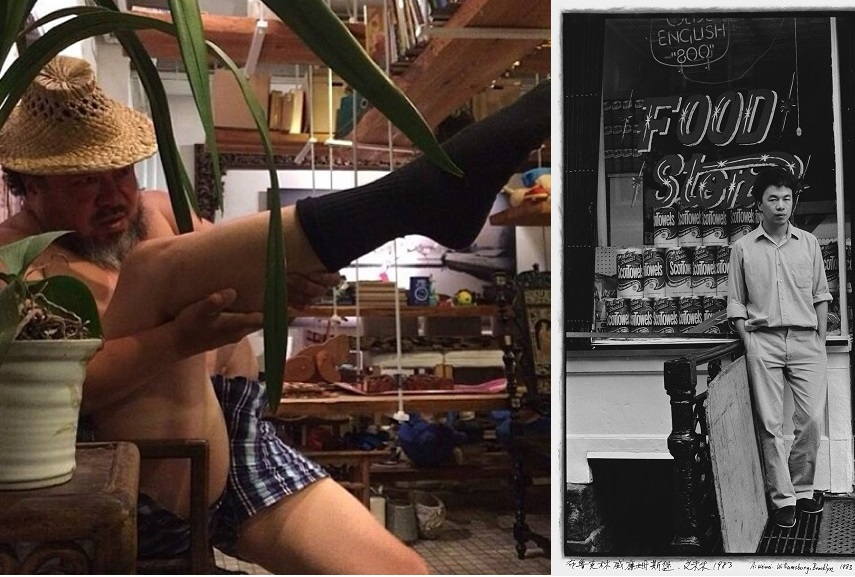 Ai Weiwei Artwork – A Global Digital Art Dissidence
Feminists long ago stated that personal is political in their fight for women's rights. Ai Weiwei in his artworks also mixes these two spheres that for many should still be observed as separate. The #AiWeiwei exhibition traces the evolution of his artistic voice over the period of 30 years from the 1980s when his political consciousness started to bourgeon, to the current photo- and internet- activism.
Ai Weiwei's global digital dissidence will be documented through the works that highlight his early years in New York and Beijing to contemporary activism, and will combine the black and white analog format photography with the digital one from his social media accounts, in a provocative combination of personal and political.
The selection of works will include print and digital images from his series Leg Gun, Selfie, Photographs of Surveillance, 258 Fake, Weiweicam, Study of Perspective, Dropping A Han Dynasty Urn, Beijing Photographs 1993-2003, New York Photographs 1983-1993, and his iPhone photos of refugees. Beijing Photographs 1993-2003, Selfie and Photographs of Surveillance will be shown for the first time in the United States.

#AiWeiwei at MoCP Chicago
MoCP is situated in Chicago, where it operates as a resident organization of Columbia College Chicago. Its uniqueness is linked to its institutional dedication solely to the medium of photography, which is unprecedented in the Midwest. Seeing photography as an expression of human thought, creativity, and imagination, MoCP strives to communicate this message to the audience through projects and exhibitions it organizes.
The exhibition #AiWeiwei at the Museum of Contemporary Photography, Chicago, opens on April 13th, and will be on view through July 2nd, 2017. The exhibition will be accompanied by a zine-like publication featuring an interview with Ai Weiwei by MoCP executive director Natasha Egan, and texts by Liz McQuiston and John Tancock.
Featured image: New York Photographs, 1983-1993, Lower East Side Restaurant, 1988. All images courtesy of MoCP.