More than 100 fences and installations will be set up across New York City, as part of the latest Ai Weiwei exhibit. Entitled Good Fences Make Good Neighbors, the show represents one of the Chinese artist's most large-scale public art projects to date, organized as part of the 40th anniversary celebrations of the Public Art Fund. Ai Weiwei was once again inspired by the international refugee crisis and tense socio-political battles surrounding the issue, both in the United States and around the world. His latest efforts will see the transformation of the metal wire security fence into a powerful artistic symbol, only months after the inflatable life boat he presented in Prague in March 2017.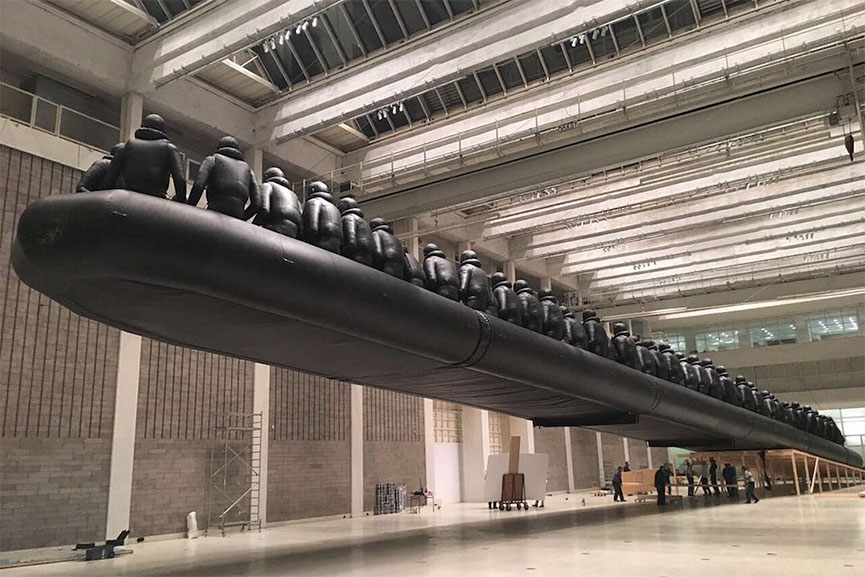 Good Fences Make Good Neighbors
Taking its name from the classic American poem Mending Wall by Robert Frost, which explores the role and impulse for boundaries in society, the Good Fences Make Good Neighbors Ai Weiwei exhibit is described as a conceptual artwork which engages subjects of separation and division of many kinds: social, political and personal. According to New York City Mayor Bill de Blasio, the show "serves as a reminder to all New Yorkers that although barriers may attempt to divide us, we must unite to make a meaningful impact in the larger community." He also pointed out that the Big Apple has long served as a sanctuary to millions of immigrants, and with Ai Weiwei being a former refugee himself, the migration crisis has been a longtime focus of his practice. "The fence has always been a tool in the vocabulary of political landscaping and evokes associations with words like 'border,' 'security,' and 'neighbor,' which are connected to the current global political environment. But what's important to remember is that while barriers have been used to divide us, as humans we are all the same. Some are more privileged than others, but with that privilege comes a responsibility to do more," said the artist.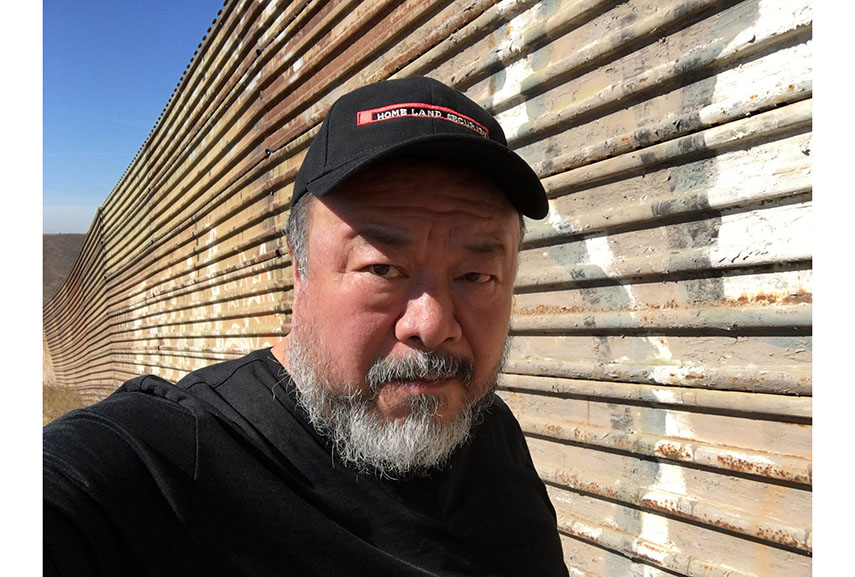 Where to See the Artworks?
The latest Ai Weiwei exhibit in NYC will see interventions and artworks appearing in public squares, as well as in unexpected urban contexts across the city's five boroughs - on rooftops, in spaces between buildings, at bus stops and more. The larger-scale fences will be installed in various site-specific forms at sites such as the New York City Economic Development Corporation-managed Essex Street Market on the Lower East Side, The Cooper Union for the Advancement of Science and Art on Astor Place, JCDecaux bus shelters in Brooklyn in partnership with the New York City Department of Transportation, Doris C. Freedman Plaza at Central Park and Flushing Meadows-Corona Park in Queens both in partnership with NYC Parks, and numerous others throughout the city. Ai Weiwei spent ten years of his life in New York, but this is certainly the most ambitious project he's undertaken since he's been there.
Locations of Fences in latest Ai Weiwei exhibit in New York
Ai Weiwei Exhibit in New York City
These striking installations aim to shed light on the role of the fence as both a physical manifestation and metaphorical expression of division. Once again, Ai Weiwei exhibit will explore one of society's most urgent issues - the psychic and physical barriers that divide us, which is at the heart of debates about immigration and refugees today. Ai Weiwei: Good Fences Make Good Neighbors will be on view from October 12th, 2017 through February 11th, 2018 at sites throughout New York City, courtesy of the Public Art Fund.
Featured image: Rendering of one piece in the multi-part Public Art Fund project Ai Weiwei: Good Fences Make Good Neighbors, courtesy of Ai Weiwei Studio. world time world time