It appears that once you become a thorn in the eye of government, you are then forever marked as a usurper of the authority and you may never live your life free of those consequences. The (in)famous Chinese dissident artist, Ai Weiwei, came back to his homeland after his first trip overseas in four years, and he found what appeared to be hidden listening devices in his studio. The open-minded artisan and activist has in the past boldly criticized the ruling Communist Party and its government, this of course, brought him much attention, both the desired and the not-so-desired kind. After he had spent 81 days in jail back in 2011, he has been under tight surveillance of the government, apparently, he only recently discovered how tight it truly is.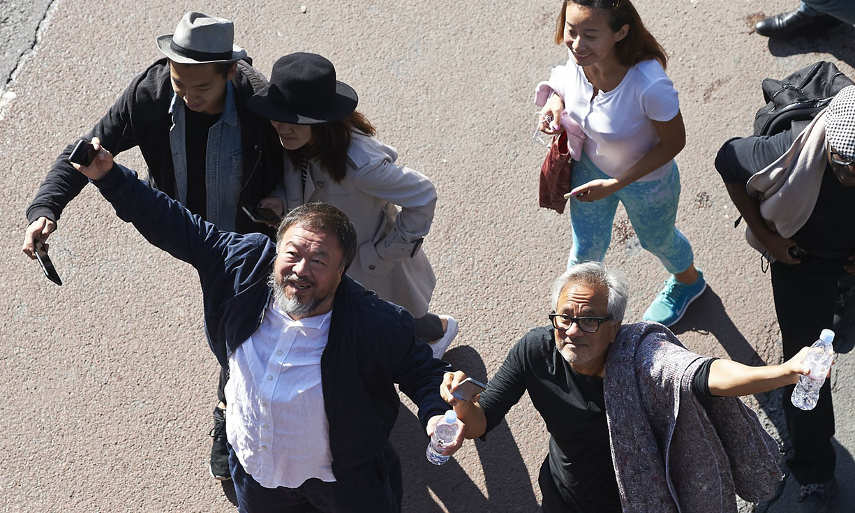 Ai Weiwei's Plight
Even though the dissident softened his approach and toned down the critical stance towards the Chinese authorities, as shown in various interviews, that didn't quite alleviate him in the eyes of authorities. The creator and human rights activist was actively investigating government corruption and cover-ups, in particular the Sichuan schools corruption scandal in 2008, which incidentally led to his arrest on 3 April in 2011. Without any official charges having been filed, the artist spent 81 days incarcerated. Following his release, the authorities withheld Ai's passport, denying him the right to leave the country. Four years later, the struggling dissident finally received his passport back and was able to go outside of China. The freedom fighter received a lot of recognition and support from around the world, including his fellow artists who displayed their support and admiration through their art.
Listening Devices Planted in the Artist's Studio by the Government
Being monitored by the ruling party is nothing new to Ai Weiwei, he has even made a habit of turning the Chinese authorities' surveillance of him into art. There were surveillance cameras openly installed outside of his working studio, and the artist nonchalantly hung lanterns from them. In 2012, he took his satirical, almost mocking approach even further when he installed web cameras at his home and broadcasted a 24h live vid-feed of himself. Apparently, he wasn't the only one who came up with this idea. Upon Ai's return from a trip to Germany, he discovered several hidden sound recording devices in his Beijing studio in October, 2015. Judging by the posts and photos from his Instagram account, the artist found "bugs" in electric sockets while he was renovating the studio. His friend, Liu Xiaoyuan confirmed the allegations, and there is also a video clip posted where a bunch of firecrackers are being set off in a metal bucket with a listening device next to it, and Ai wrote "Did you hear it" next to the video.  
A photo posted by Ai Weiwei (@aiww) on
Nothing New to Ai Weiwei
The controversial creator believes the hidden devices have been planted four years ago, when his studio got ransacked by the authorities, following his arrest. According to sources close to the artist, the electronic devices were found in the living room, bedroom and office. In another photo of a bug, Ai wrote "There are always surprises", but deep down, we can safely presume this sort of a thing, unfortunately, doesn't come as a huge surprise to a freedom fighter and activist such as Ai Weiwei.
Your opinion matters, share it with us and other people on our facebook page
Stay up to date with all news from the world of art with a free sign up for My Widewalls!
Images via artist's Instagram account