It would seem like, sometimes, banning something from someone is the clearest path for them to actually accomplish the desired goal. Like when we were kids and teenagers, whenever we would hear things like "Don't do it!", "You cannot do that!", it kinda only pushed us even further into doing that particular forbidden thing by any means necessary. Recently, Lego refused to supply the Chinese artist Ai Weiwei with his bulk order of the plastic toys, stating that the company cannot approve the use of its products for political works. As you can imagine, this sort of a decision stirred a lot of controversy and response throughout the world, so much that it actually backfired on the giant toy producer.
Fans Unite to Support the Freedom Fighter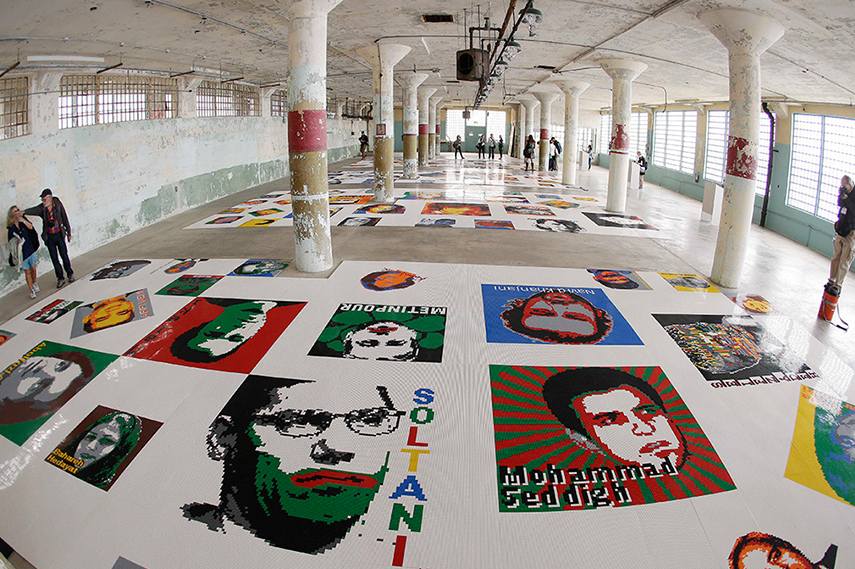 Not the First Time Ai Weiwei Used Lego in his Art
Last year, Ai Weiwei used Lego in one of his projects where he produced 176 portraits of famous dissident figures who had been jailed, exiled or reprimanded. The represented personas included the likes of Nelson Mandela, Tibetan pop singer Lolo, Edward Snowden and many other less prominent people in global struggles for freedom, people whom Ai considers to have been forgotten by society. The installation was made out of 1.2 million Lego bricks. A similar project was in plans by the Chinese dissident artist, it was supposed to be made for the National Gallery of Victoria in Melbourne, but the famous toy company rejected the bulk order made by the museum. Lego spokesman, Roar Rude Trangbaek, did not make any statements regarding the case directly, but he said that as a principle, the toy producer respects any individual's right to free, creative expression. On top of that, the Danish company insisted on their long-standing policy of not selling directly to anyone who's planning on using the product to make a political statement.
Lego Sticks to its Policy
Everything is Not Awesome
Upon the company's refusal of Ai's order, the power of Internet, once again, comes in play. #LegosForWeiwei has become a trending hashtag that calls for the wider public to donate their own pieces of Legos to the famous artist. As Ai Weiwei is an active member of the social media, he posted several statements and pictures which stated that Lego's refusal to sell its products to the artist is an open act of censorship and discrimination. This event caused an outrage which inspired a prompt response from Ai's fans who started pledging to donate their own Lego blocks so that the artist could complete his work, all the while creating criticizing remarks about the giant toy company's stance on the situation.
Is Lego Displaying Unfair Censorship and Discrimination ?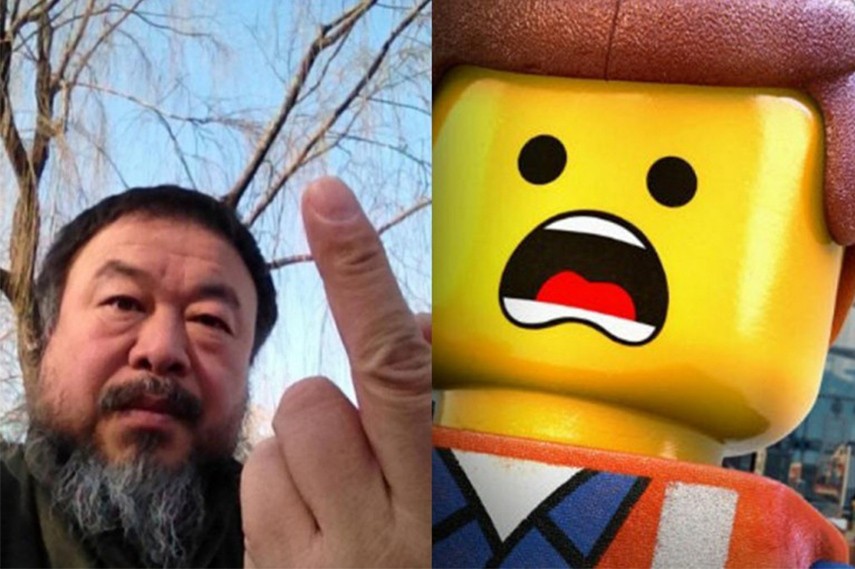 What is the Real Reason behind Lego's Refusal
Numerous fans throughout the world have been showing their support for Weiwei through social media. Aside from the offerings of their own Lego bricks, many have pointed out to a very important aspect of the whole story. Some social media users responded with several examples of where Lego has been clearly used in a politics-related context, including public installations and official events. This all led to a conclusion that something more than company's policy and principle may be in play. Many people, including Ai Weiwei, have implied that Lego is trying to defend its corporate interest in China. Merlin Entertainments, a UK-based company, has announced on October 21st that it would open a Legoland amusement park in Shanghai. This is all a major part of the multibillion-dollar trade deal made between the UK and China during the Chinese President Xi Jinping's recent state visit to the United Kingdom. All of this raises some issues of profits and money, which apparently, may be the real principle and policy of Lego. Either way, China's most prominent contemporary artist, Ai Weiwei, will surely find a way to go through with his artistic project. Worse things tried to stand in the way of the prominent artist, and failed to stop him. Weiwei vowed to work something out in order to receive the donations of Lego bricks from people around the world and to create his work in Australia as intended.
Discuss this and other news on our facebook page
All images used for illustrative purposes only