After four years of waiting, a passport was given back to famous Chinese artist and activist Ai Weiwei. Perhaps the greatest Chinese artist alive and one of the symbols of fight for freedom, Ai Weiwei was arrested by the Chinese authorities while catching a plane from Beijing to Hong Kong back in April 2011. He was held in prison for almost three months - at first, it was stated by a Chinese state media that Ai Weiwei was arrested due to the incomplete departure procedures, and only later it was announced that Ai Weiwei was imprisoned during the investigation for "alleged economic crimes". After 81 days in prison, Ai Weiwei was released, but the Chinese authorities have kept his passport and he was unable to leave the country. Until now.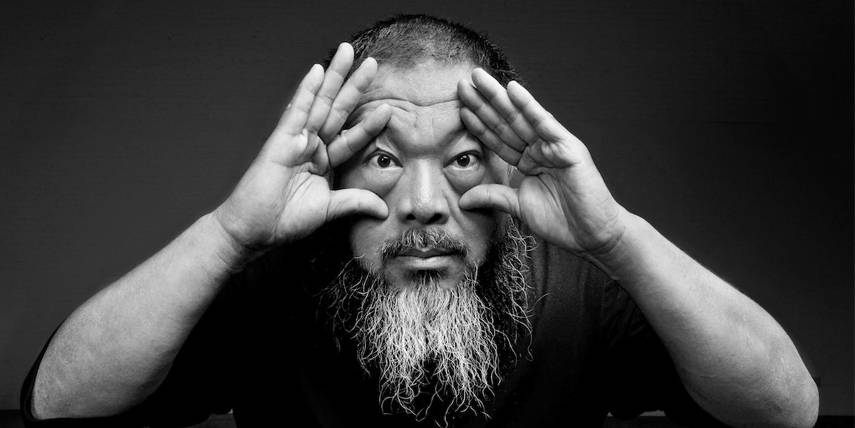 Why was Ai Weiwei Arrested and Why He Got His Passport Back?
Well, the answer to the second question is short and simple, and it was given by Ai Weiwei himself in a statement for the New York Times: I only can say why not?. And, really - why not? Ai Weiwei was accused that his company - the Beijing Fake Cultural Development Ltd. - had allegedly evaded $1.85 million worth of taxes and intentionally destroyed accounting documents. But, according to information that came from Ai Weiwei's family, the Beijing Fake Cultural Development Ltd. is officially registered in his wife's name, and Ai Weiwei is not the legal representative of this design company, nor is he the CEO. So, why not to give a man his passport? However, the answer to the first question - why Ai Weiwei got arrested in the first place - is a more complicated one, as the possible reasons go years back. Perhaps it was in 2008, after the big earthquake in Sichuan province, that Ai Weiwei had stepped on Chinese government's toe a little too hard. Just ten days after this huge 8.0 magnitude earthquake, he gathered his team and went on the spot, collecting information and filming the area. That was his response to government's intransparency regarding this natural disaster, and its resistance to publicly announce the names of students that died during the earthquake, with the poor construction of students' campuses being one of the main reasons for their deaths. Ai Weiwei and his team gathered more than 5,000 names, when his blog was shut down by the authorities in 2009.
Opposing Governments Could Be Bad For Your Health
Later that year, he was beaten by the police, when he tried to testify for one member of his investigating team. After this beating, Ai Weiwei was complaining for frequent headaches and inability to concentrate. He went to Germany, where he was diagnosed for internal bleeding, and where he had an emergent brain surgery. But, this hadn't discouraged Ai Weiwei's spirit, nor his further activities against Chinese authorities - as those activities were just some kind of a performance art. After he got arrested in 2011, this drew great public attention, and just days after his arrest, European intellectuals have send an open letter to Chinese authorities, demanding Ai Weiwei's releasing - this letter was signed by Václav Havel, Elfriede Jelinek, Adam Michnik and Ivan Klíma, amongst others. Also, during ten days in November 2011, more than $1 million was gathered by more than 30,000 Ai Weiwei's supporters, for his tax-disputes with the authorities. Now, more than four years after being arrested, the right to travel was given to Ai Weiwei by the Chinese government - and many think that this is circumstantial evidence that the "case" against Ai Weiwei had only political motifs.
Your opinion is valuable to us! Please join us for a discussion on our Facebook page.
Sign up for My WideWalls for FREE and be up-to-date with contemporary and street art.
Featuring image: Ai Weiwei's Instagram profile, where he announced that he got his passport back.