When it comes to fine art photography and the collecting of prints, there are ever so many established fairs where one can find the very best of the medium's 180 years of production. But one such event is the The Photography Show, coming back this year for its 36th edition. Presented by AIPAD, The Association of International Photography Art Dealers, the show continues to reaffirm itself as the longest-running and foremost exhibition dedicated to the art form, with a total of 86 leading galleries from around the world taking part in the 2016 edition. The visitors can expect an impressive and extensive exhibition made of museum-quality work, which encompasses contemporary, modern and 19th century photographs, photo-based art, video and new media. Many familiar names, plenty of your favourite galleries and the highest of quality artwork is what AIPAD Photography Show is all about!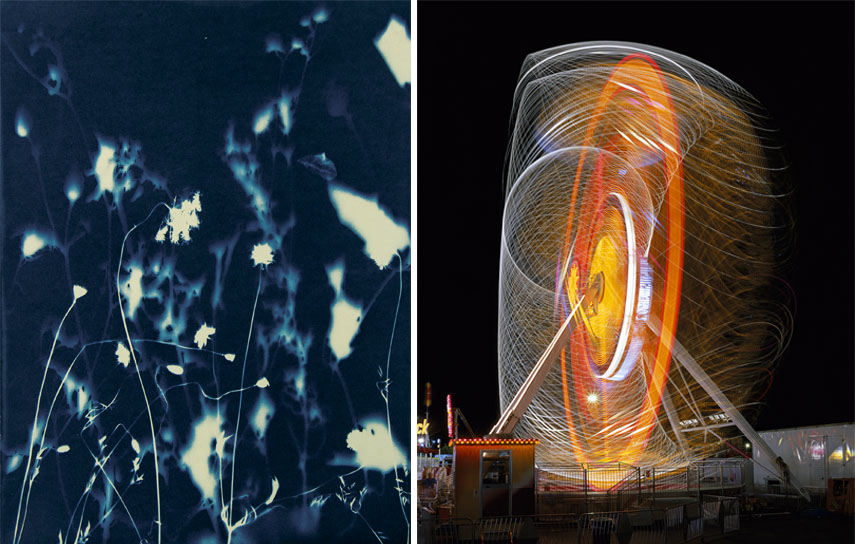 Exhibition Highlights
To say that photo enthusiasts will enjoy the show is a great understatement. To try and cover all the highlights of AIPAD Photography Show would be almost impossible, due to their enormous amount. We'll try nevertheless, starting from the organiser's own recommendations. For instance, Richard Moore Photographs from Oakland, CA, will put on view a never-before-seen and just-discovered image by Tina Modotti made in 1930 during her brief stay in Berlin, while Weinstein Gallery from minneapolis will show Alec Soth's self-portrait and a series of other portraits taken at the Park Hyatt Tokyo, the hotel from 2003 movie Lost in Translation in which the photographer spent five nights for his commission at The New York Times last year. Staying on topic of self-portraits and portraits, New York's Foley Gallery will present the works of Henry Leutwyler, who was given an unlimited 30-day access to the city Ballet in 2012, and Italy's Paci Contemporary is hosting Dutch artist Teun Hocks and his multimedia, photo-based art.
If you're more of a landscape fan, make sure you stop by Chicago's Catherine Edelman Gallery for the newest works of Daniel Beltra from Iceland and Greenland, which have drawn attention of many of those concerned about global warming. Also fresh is the portfolio of Stephen Wilkes, whose Day to Night project presented by Peter Fetterman Gallery depicts national parks in the US and abroad.
With documentary photography and photojournalism as one of the most influential fields of the medium, AIPAD made sure to once again bring important examples from the 20th and 21st century to its public. Among the exhibitors, there are Monroe Gallery of Photography, with images emphasising civil rights and humanitarian crisis, Charles Schwartz Ltd. with a photograph of the moon from the 1965 Lunar Orbiter project. Carnival imagery from 1970 can be seen at Joseph Bellows, while a panoramic fantasy collage of the Statue of Liberty created by Qing Peng will be on display at 798 Photo Gallery.
For those interested in photography's early examples, Hans P. Kraus Jr. Fine Photographs will show a circa 1867 print The Garrison, Columbia River, by Carleton Watkins, previously exhibited at the country's most important museums and institutions, like The Met or the SF MoMA. The 1857-58 photographic documents of Francis Frith, one of the first to capture ancient Egyptian sites of their kind, can be found at Charles Isaacs Photographs, Inc.
List of Exhibitors
More Highlights from Participating Galleries
Many of the spaces we love and admire will also participate at AIPAD Photography Show. There will be Benrubi Gallery with a great line-up of photographer, including Christopher Payne, Gillian Laub, Delphin Burtin and Corinne May Botz, all of whom have exhibited there fairly recently. Bryce Wolkowitz is bringing works by Edward Burtynsky and Jimmy Nelson, among others; and at Toronto's Stephen Bulger, you'll find many familiar names such as Elliott Erwitt, Vivian Maier, Alex Webb and the works of many artists' estates. Another handful of legends can be seen at Throckmorton Fine Art, like Henri Cartier-Bresson, Imogen Cunningham, Edward Weston or Lucien Clergue, while the photos of Sally Mann, Robert Frank and Lillian Bassman, among others, will be hosted by Edwynn Houk Gallery. At Yossi Milo, find recent imagery by Alison Rossiter, and at Catherine Couturier, see André Kertész and Jerry Uelsmann.
Also at AIPAD Photography Show, a series of panel discussions led by leading artists, curators, dealers and journalists, meant for those interested in topics such as the internet, collecting, photography book publishing and artists' processes in the digital age. These will take place on April 16th, from 10am to 5pm.
Location of AIPAD Photography Show 2016 - Park Avenue Armory New York
AIPAD Photography Show 2016 - Practical Information
The AIPAD Photography Show will be held from April 14th through 17th, 2016, at the Park Avenue Armory at 67th Street in New York City, USA. The media preview is scheduled for April 13th, from 3.30pm to 5pm, while the opening night preview takes place from 5pm to 9pm Exhibition hours will be from 11am to 7pm on April 14th and 16th, 11am to 8pm on April 15th and 11am to 6pm on April 17th. Ticket prices range from $30 for the general admission to $20 for students with a valid ID, $250 for the opening night preview from 5pm to 9pm and $150 from 7pm to 9pm. Entrance is free for accompanied children under 12. For more information, visit the official website.
Featured images in slider: Alec Soth - Park Hyatt, Tokyo, 2015. Archival pigment print, 48 x 64 inches. Courtesy Weinstein Gallery, Minneapolis; Olivo Barbieri - Untitled #9 from the series Adriatic Sea (staged) Dancing People, 2015. Archival pigment print, 65 x 96 inches. Courtesy Yancey Richardson Gallery, New York; Michal Macku - Glass Gellage III, 2015. Gellage and carbon print on glass, 50 x 60 x 4.5 cm. Courtesy Paci Contemporary, Brescia/Porto Cervo, Italy; Qing Peng - Worldview - the Statue of Liberty, 2015. Pigment print, 135 x 93 cm. Courtesy 798 Photo Gallery, Beijing; J. Newman - Portrait of Man and Horse, Asia, 1850s. Daguerreotype, 4.25 x 5.5 inches. Courtesy Charles Schwartz Ltd., New York. All images courtesy of AIPAD.