Street art lovers and stencil enthusiasts of London should in no case omit to see the upcoming exhibition of AITO, the Japanese Banksy, as he is called by some, and an absolutely wonderful artist. The exhibition will be hosted by  a renowned London street art gallery Graffik in Notting Hill. Currently residing in the UK capital, this phenomenal representative of Japanese street art is having his English debut. Opening is to be on Thursday, January 16 at 6:30 pm. After realizing the exhibition in this London street art gallery, the Japanese Banksy will be returning to his home country, and attempt to continue developing Japanese street art, which will be interesting to observe, since Japan is a state known for zero tolerance policy for graffiti and street art.
AITO - Background
AITO, a Japanese street art whiz, has been active on the streets of London for the past few years, where he wholeheartedly aided the evolution of London graffiti scene and established a reputation of a Japanese Banksy. It was a thrill observing the emergence of his witty, beautiful stenciled images, always filled with particular emotions and a unique references to Japanese art. Emotional, intimate and well painted, AITO's graffiti have gained a large number of admirers across the UK and the globe.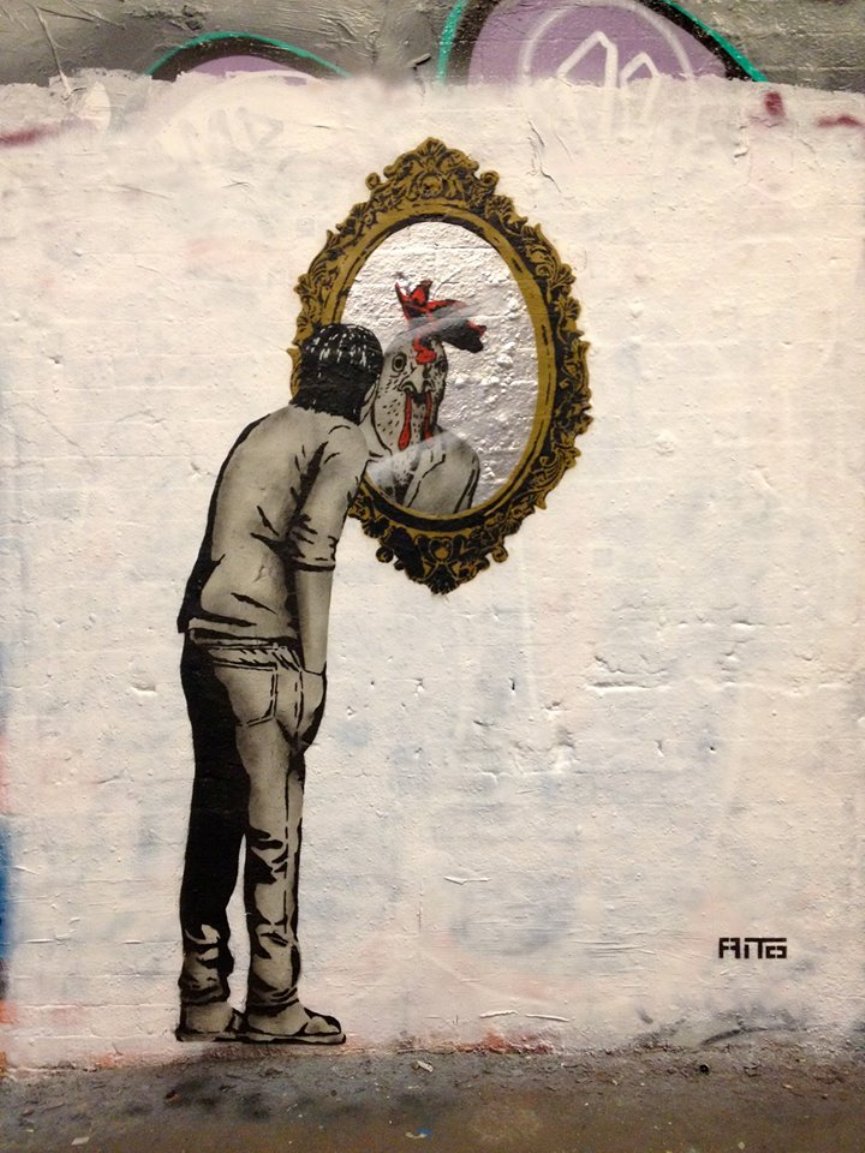 Mugenzikkou by AITO
The exhibition at Graffik Gallery is titled Mugenzikkou and it will present AITO's recognizable stencil depictions translated to canvas and prints for the first time ever, and available for sale at the gallery. Exclusive prints will be released, including three characterized with his most known images. AITO did exhibit previously with Graffik, as a participating artist in New School Show in May 2013.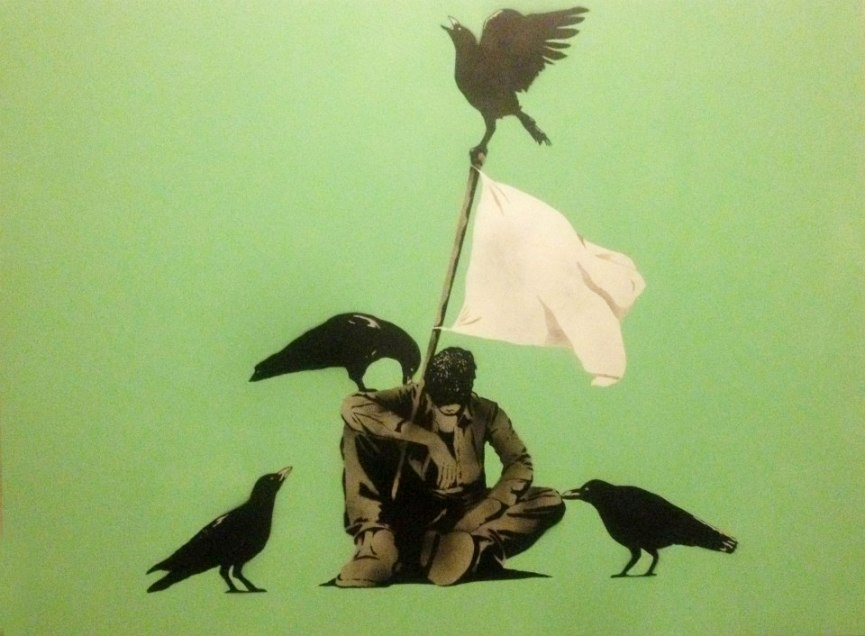 London Street Art Gallery Graffik
Graffik is a neat London contemporary art and street art gallery, located on the renowned Portobello Road of Notting Hill. It is made of a fantastic space and held by a group of street art aficionados, which shows in the way it was designed. Mainly oriented toward urban art and itself being a part of a movement, this London street art gallery is constantly receiving new artists from the urban art realm and taking part in many collaborations, one of which is the famous walls of Graffik's Urban Yard. Main aim of Graffik is to showcase untamed new talent and to set the viewers' imaginative processes in motion, while supporting the emerging and promoting the established cutting edge creatives of street and contemporary art.