Traveling around the world is one of the most common wishes for many people around the globe. World travelers are full of experience: they are well informed about many cultures, it is not unusual that many of thm know five or more languages. Their vast knowledge in subjects like politics, history, culture, various customs and human nature makes them a great company and good fit for many positions. Their homes are packed with souvenirs from all those countries. Of course, you don't have to be a world traveler to have souvenirs like the Eiffel tower, or the Statue of Liberty, or the Big Ben, to mention the most frequent ones. You may as well acquire some of the Alain Godon's sculptures.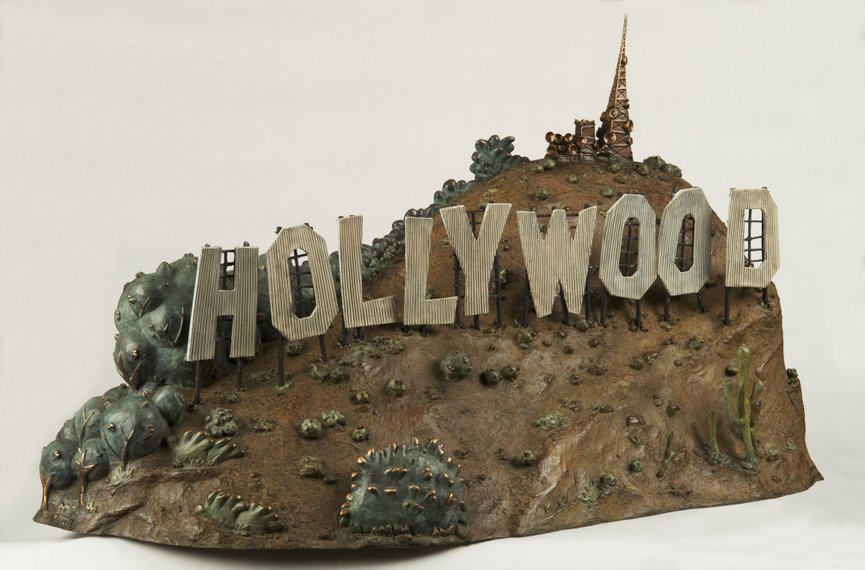 Alain Godon's Around the World in Eighty Works
We've all read the famous book of Jules Verne, Around the World in Eighty Days, right? Brave Phileas Fogg accepts the challenge and needs to travel across the world in 80 days, in order to win a 20.000 British pounds bet. (If it looks like a small amount of money for such a big challenge, we're talking of amount equal with today's 1.6 million pounds; inflation, you know...) To cut the long story short, Phileas Fogg won the bet. He also inspired many artists in days to come; one of them is well-known French painter and sculptor Alain Godon. Continuing his Architectural series that begun in 2006, his exhibition Around the World in Eighty Works will feature his new sculptures of symbols for some of the most famous places in the world. Sculptures of aforementioned Big Ben, Statue of Liberty, or the Hollywood sign, Chrysler building in New York and Moulin Rouge in Paris were made in bronze, and each of them is related to a painting that Godon has already made - symbolic, there will be 80 artworks shown at the exhibition Around the World in Eighty Works, that will be held in Markowicz Fine Art Gallery in the Miami Design District.
Career of Alain Godon
Alain Godon, who turned 50 last November, started first as a graffiti artist in mid-eighties, and his style from that period appears to has persisted through next 30 years. All of his colorful paintings that preceded his bronze sculptures are almost comic-like: buildings are twisted, or somewhat exaggerated; you almost expect speech balloons to appear somewhere. Yet, they are very strong, powerful and full of life. Same can be said for Godon's sculptures, whether they are scaled down originals, or twisted as the paintings, like La porte de Paris is.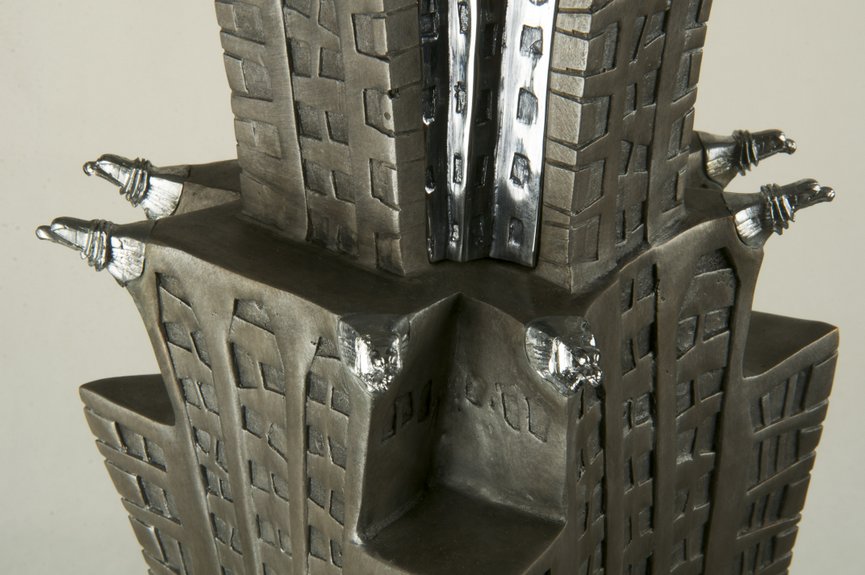 Markowicz Fine Art gallery
The Markowicz Fine Art gallery is located in the Miami Design District, and has big collection of artworks of many famous artists, like Andy Warhol, Damien Hirst, or Tom Wesselman. The gallery will host Alain Godon on February 12th, and the exhibition Around the World in Eighty Works will be open to the public from February 13th until February 28th.
Sign up now for My WideWalls and be up-to-date with contemporary and street art.
| | |
| --- | --- |
| Alain Godon - La porte de Paris (Arc de Triomphe) | Alain Godon - Angel Wings (Delano Hotel) |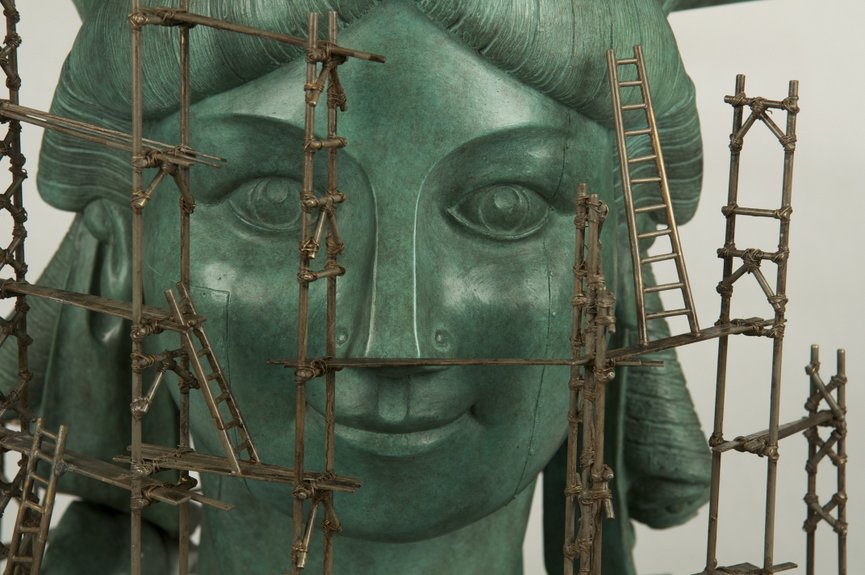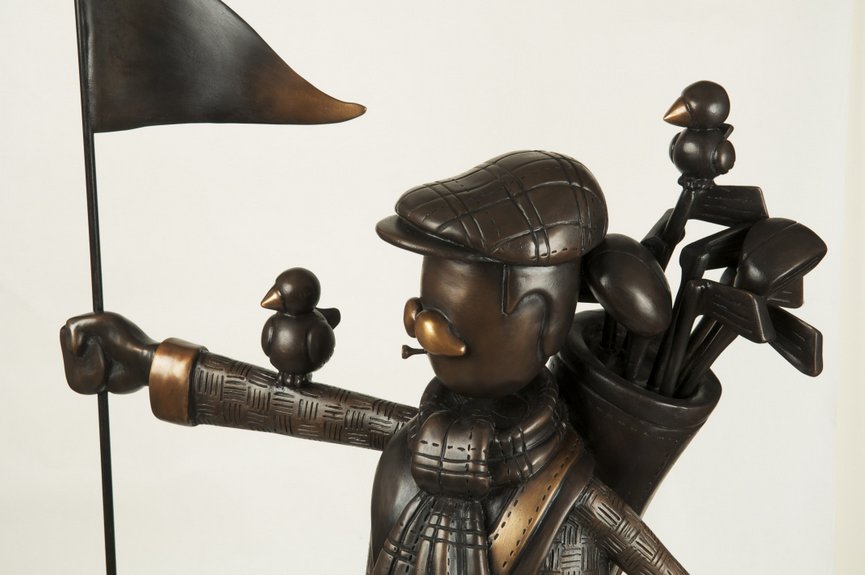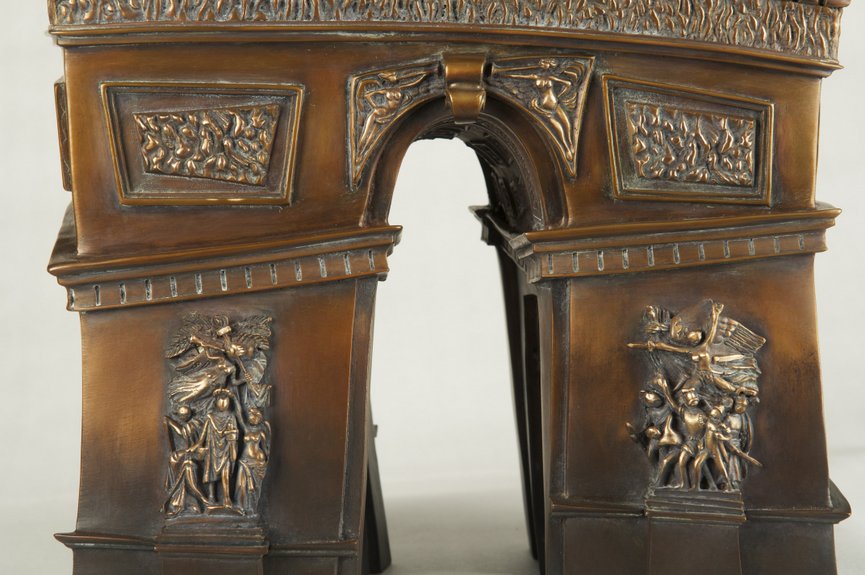 | | |
| --- | --- |
| Alain Godon - Face Lift (Statue of Liberty) | Alain Godon - Dragon's Den, 2013 |
| | | |
| --- | --- | --- |
| Alain Godon - Around the World in Eighty Works | Alain Godon - Silver Arrow (Chrysler Building) | Alain Godon - Around the World in Eighty Works, 2015 |
Featured photo: Alain Godon - Face Lift (Statue of Liberty)
Photos courtesy of Markowicz Fine Art Gallery