A fascinating Alan Kitching exhibition will soon be opened at the Lettering Arts Centre, Snape Maltings, Suffolk, United Kingdom. The show represents, in fact, a major retrospective of works by one of the most globally renowned typographers and printmakers. Kitching is one of the pioneers of letterpress typographic design and printmaking. He is probably best-known for his expressive use of wood and metal letterforms in creating visuals for commissions and his own limited edition prints. The visitors of this big retrospective will have an opportunity to see works from the artist's rich fifty-years long career. The show is titled Alan Kitching - A Life in Letterpress.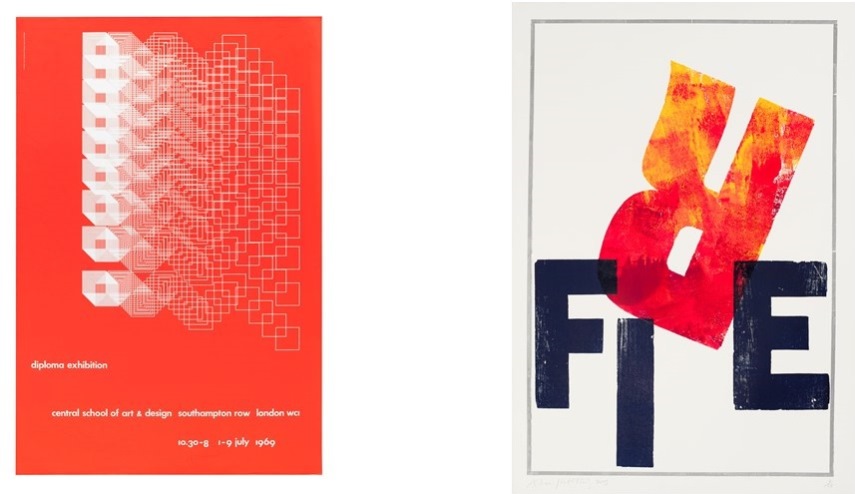 The Art of Alan Kitching
The Alan Kitching exhibition at The Lettering Arts Centre will perfectly present both the art and the life of the artist, because Kitching is not only an artist, he is also known for his work as software developer and animator. The visitors will have an opportunity to see a number of beautiful works made by an artist who used hand-set type to create countless, expressive designs. Early days of Kitching's career are marked with his work at the Experimental Printing Workshop at Watford College of Technology, his time as partner at Omnific Studios and his celebrated designs at The Typography Workshop. Kitching spent many years teaching letterpress techniques at the Royal College of Art. After that, he mostly created wood and metal lettering designs for magazines, books, stamps, posters and billboards, including work for the likes of The Guardian, National Theatre, British Library, Royal Mail, Random House and Penguin Books (be sure to check out our article about Poster Art). As Sarah Harrison, Executive Director of the Lettering Arts Trust, says: Alan Kitching's work remains distinctive and an instant reminder of how pieces of equipment that have existed for centuries are able to produce bright, arresting, memorable and contemporary work. His are an irresistible blend of the old and the new, taking time-honored methods and tools to produce relevant, influential work and showing the possibilities of the art of lettering. We are looking forward to the gallery being filled with his designs.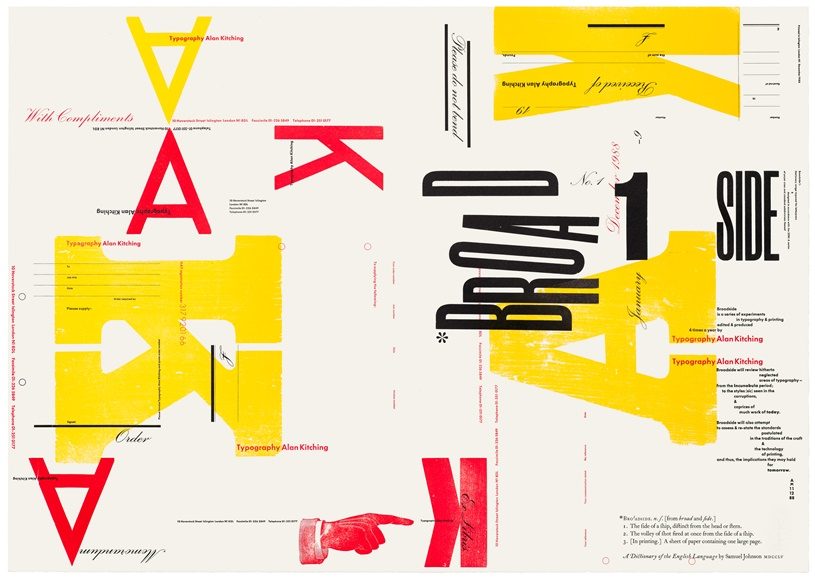 Alan Kitching - A Life in Letterpress
What will make this exhibition truly special is an amazing collection of type, used in a glorious display of expressive color. This is a free-ranging collection with sketchbooks, posters, prints, book designs, equipment and assorted artefacts from Alan Kitching's south London studio. Especially for this exhibition, Alan Kitching will bring a small letterpress to the Lettering Arts Centre for a set of special workshops that will run alongside the exhibition. Therefore, families, professionals and school groups will have an opportunity to learn typesetting, imposition and printing from a master of the craft. A special workshop with Alan Kitching will be organized on June 15 – a one-day course in which the participants will learn from the artist with enormous experience in the design, typographic and letterpress field. The participation fee is £75.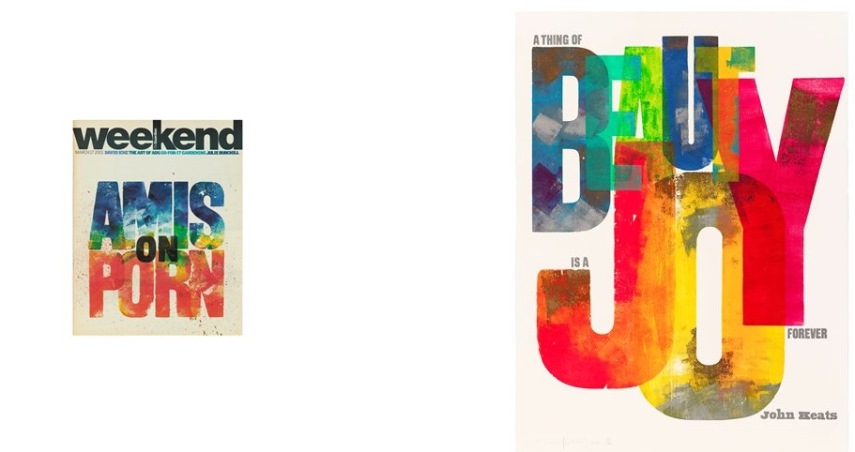 Alan Kitching Exhibition at the Lettering Arts Centre
The exhibition Alan Kitching - A Life in Letterpress will be accompanied by a new illustrated biography, Alan Kitching: A Life in Letterpress that has just been published by Laurence King Publishing. The show takes place at the Lettering Arts Centre, the home of the Lettering Arts Trust, one of only a handful of organizations in the country to offer courses and apprenticeships in letter design and letter carving. Don't miss this opportunity and visit the exhibition of Alan Kitching. The show will be on view from June 3 until August 20, 2016 at the Lettering Arts Centre, in Snape Maltings, Suffolk, United Kingdom.
Featured Images: Alan Kitching - Commemorative stamp commission by Royal Mail , 1999; Alan Kitching - Broadside number 8, for High Quality magazine for Heidelberg Germany, 1985. All images courtesy of the Lettering Arts Centre.