Alban is a Paris based French artist. He was a set designer for animated movies for 12 years, before starting his career as a full-time artist ten years ago. His art is a unique result of diverse influences such as Rauschenberg and his 'combines', Hyperrealism, Pop Art graphic design and 21st Century techno-culture. His works have been exhibited in art galleries in Paris and London, and they have also found their way into many private collections around the world. In his new series of works to be presented at the French Art Studio in Kensington Alban questions the historical gender relationships and glorifies the 21st century self-confident alpha-female.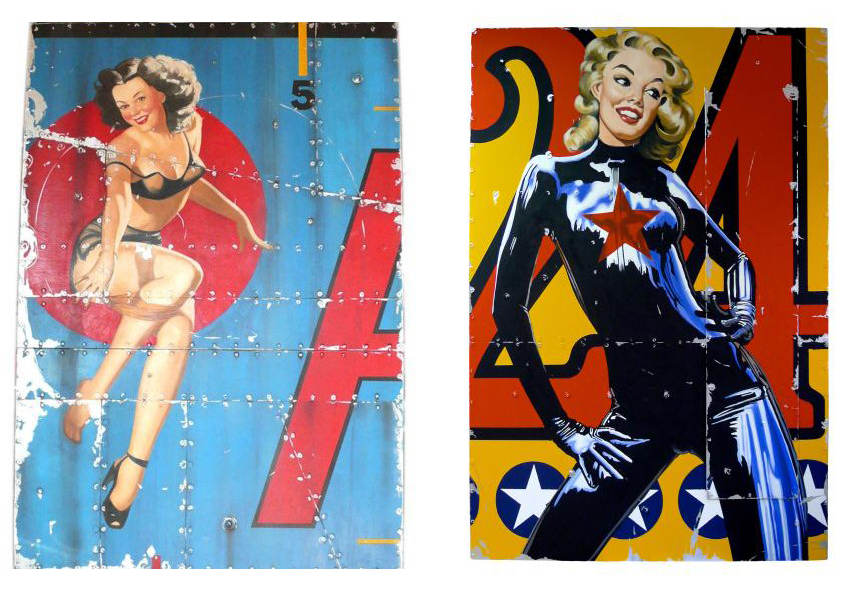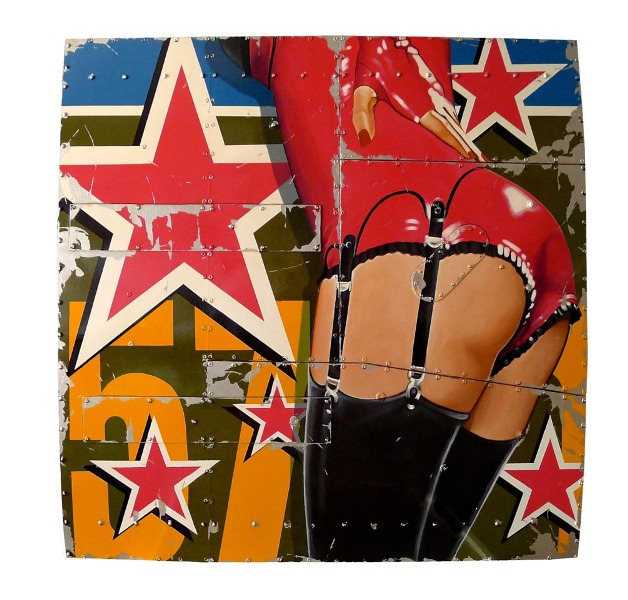 Les Filles as Good Luck Charms
For the last twenty years Alban has explored a creative route that relates to the wartime nose art. In J'aime Les Filles, Alban uses the motifs of wartime nose art - a decorative painting or design on the front fuselage of a plane, to explore the dynamics of men-women relationships. During World War II, American war pilots used to represent sexy feminine figures on their planes as good luck charms to survive tough missions. These pin ups looked the way women of the time wanted to look but even more the way men wanted them to look: sexy but chaste and all American. Alban's 21st century reinterpretation of these war codes illustrates a story of contemporary feminism. His pin-ups look the way women of today choose to look: self-confident, alpha-female sex symbols - and still extremely sensual.
Re-interpreting Objects: Alban's Art Technique
The first impression on discovering Alban's art is usually that of surprise. What appears to be the old rusty pieces of metal is actually wood, and the erosion of time is painted on it. The pieces look heavy, but are in fact very light. Creating vintage objects, that are actually combined sculptures and paintings constructed out of wood, plaster and resin, the artist tricks our imagination to provoke emotional reactions and self-reflection. Alban enhances the traditional expression with colours that were made popular by the pop art movement in the 50s. The surrounding light plays with the forms the artist has given to his sculptures; the light thus becomes a part of the artwork, unveiling new aspects every time we look at the work.
The origins of Alban's art are in artist's childhood. He grew up next to an airport and a drilling platform developing fascination with the industrial machinery. As a child he made his airplane toys look older by adding kerosene spots on them to make them appear "more real". Drawing inspiration from wrecks and industrial aircraft machinery Alban's artwork often displays iconic representations of various cultures, through the use of flags and foreign languages. Each piece carries the scares of accidents and combats, the wear of years of service and the degradation from aging. This conveys a profound message about the temporality and the fragility of human beings.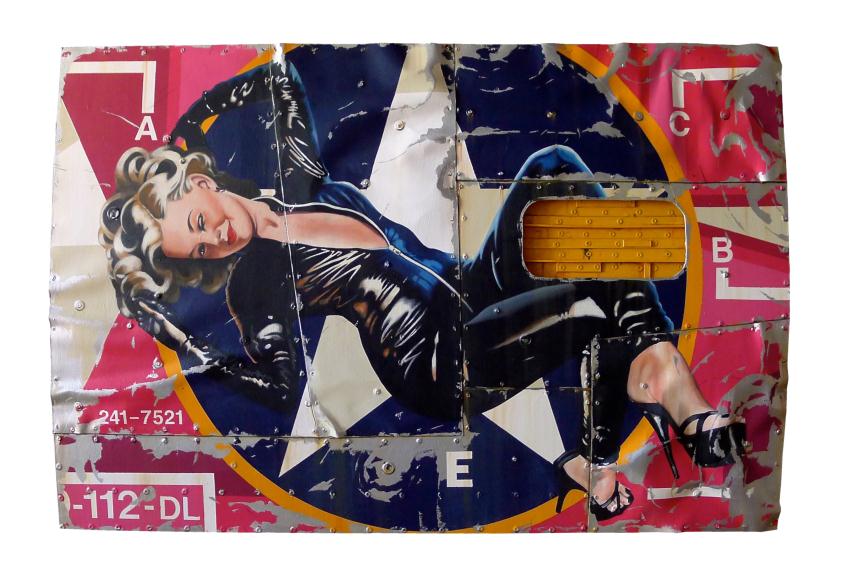 Alban at French Art Studio
Alban is represented by several art galleries in France and Israel and in the UK by French Art Studio since 2006. This gallery will present J'aime les filles, his latest series of retro-futurist artworks. This is a chance to see a part of Alban's Art Factory, and to discover a world that although never really existed can still resonate in our memories and our imagination.
The exibition at French Art Studio in Kensington opens on March 21st and lasts through April 22nd. The artist will be present at the opening.
Make sure you stay informed about more exciting shows and artists by signing up for My Widewalls!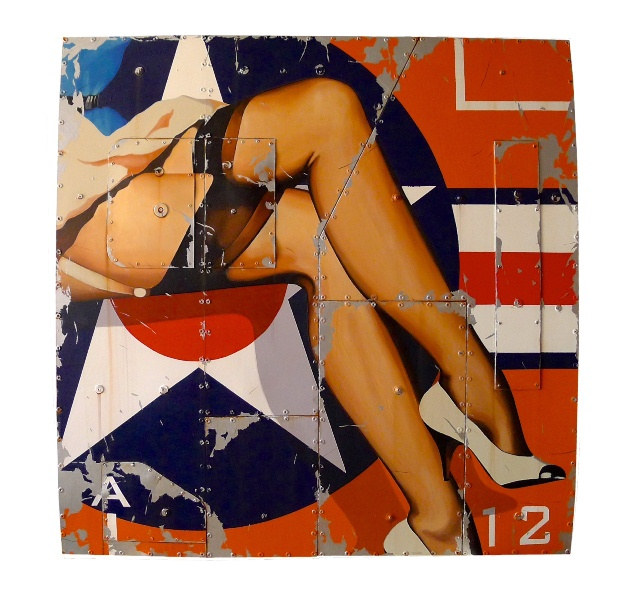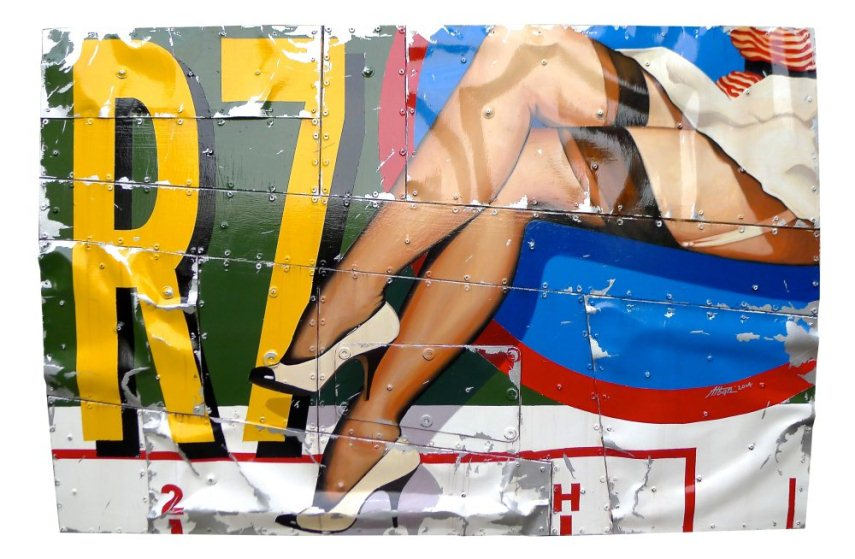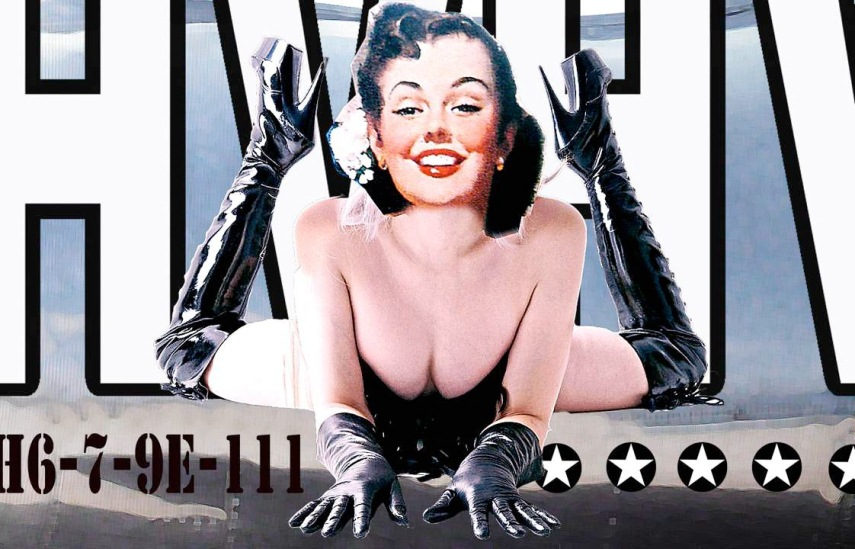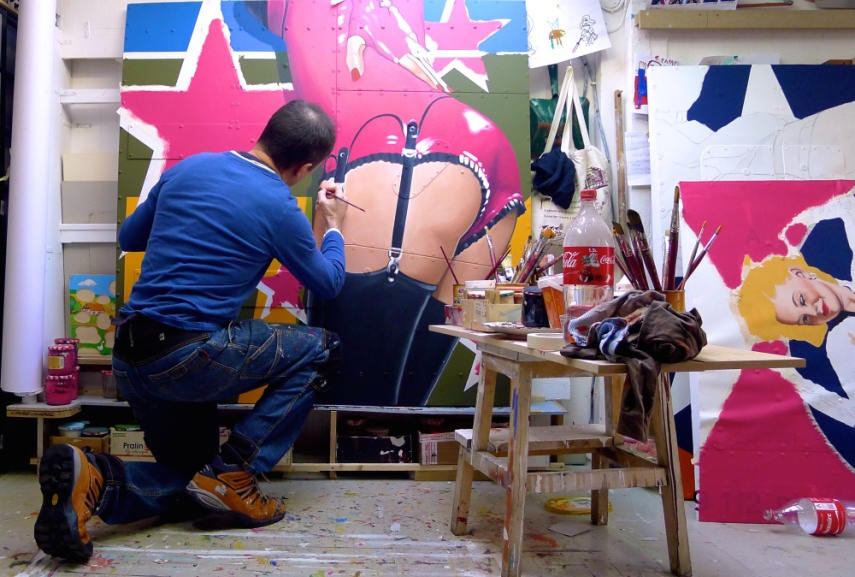 Featured image:  Alban, Kate, 100x100cm ( Courtesy of French Art Studio )