The work of the Spanish-born and Cambridge-based artist Albano Hernández Domíngues has evolved over the years, from landscape painting focused on the relationship between identity and desert spaces to unquestionably abstract canvases. The art he makes revolves around perceiving and interpreting images and the creative process itself. Characterized by vivid colors and repetition and accumulation of abstract, often geometric motifs, his work is like a diary and the memory of the process itself.
Albano's latest series Pantone, already exhibited in London and Montevideo, will now debut in Paris in an exhibition at the Spanish College. Named after the series, the show brings together fifteen new works inspired by the Pantone color system. For the artist, the classification, color classification and numbering is something as abstract as it is real in artistic practice. As he explained, he wanted to "rehabilitate and restore all its importance in the process of building an image."
In our image-dominated society, what remains human is the very act of painting. Besides, the pictures themselves don't matter anymore because they've lost all credibility.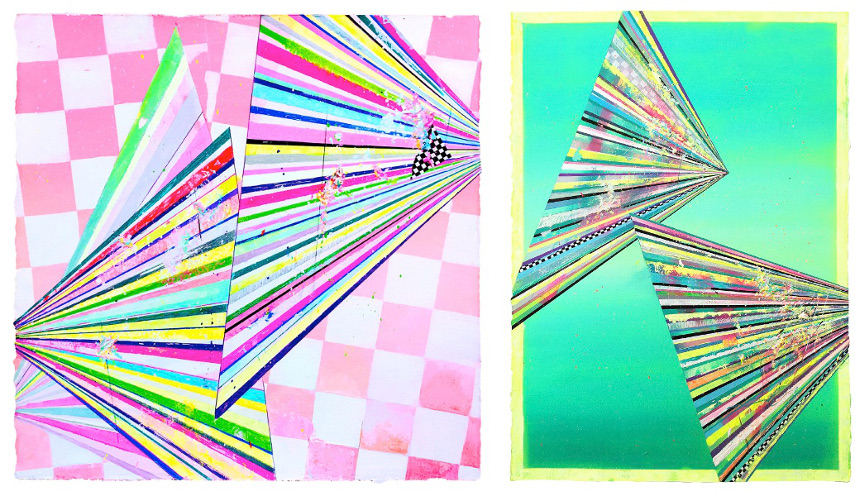 The Practice of Albano
Exploring issues concerning images in contemporary society, Albano focuses on the pictorial process, its components and the time dimension to structure his reflections. His works are comprised of fields of colors, palettes, grids, checkerboards, color charts, notes or measures and crosses similar to the pointers of image editing software. Recurring motifs in his painting include the use of the color green and a checkered pattern, signifying complementarity and unity.
Albano's paintings are characterized by a constant struggle between opposites, a dichotomy between carefully measured elements on the one hand, and the flashes of exalted plastic expression on the other. His latest Pantone series is a journey between color and reason, a chromatic explosion that resists any attempt to be organized and measured.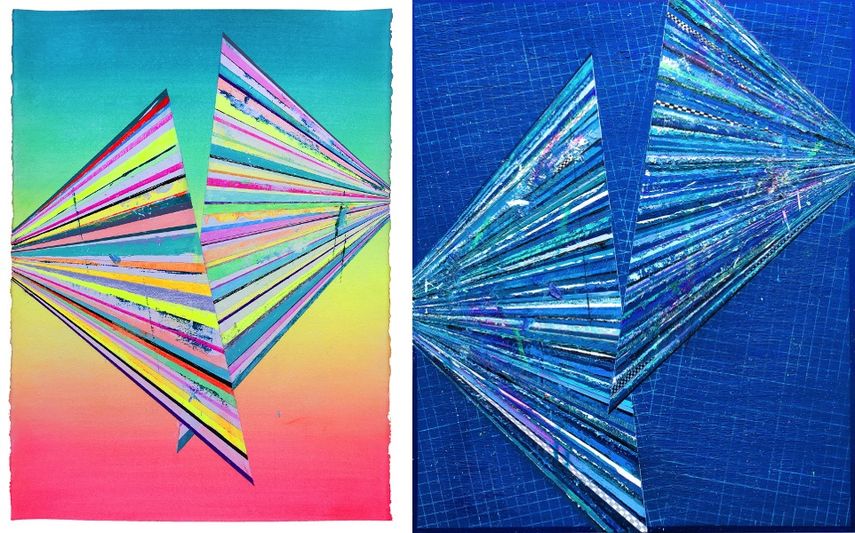 The Pantone Series
Albano became interested in the Pantone guide because it is an element used to produce images. As he explained, as a child, he understood these fan decks as a final object, "as a book of colors that had a use in itself; something magical." Rescuing this idea from his childhood and using the fan deck as a tool, he made it the main element of the work as a portrait.
Sometimes I am amused by the romantic idea of going to the countryside with a small piece of paper and a box of watercolors to insert the colors I perceive into the fan, and this superimposed on the chromatic gradient of the sunset.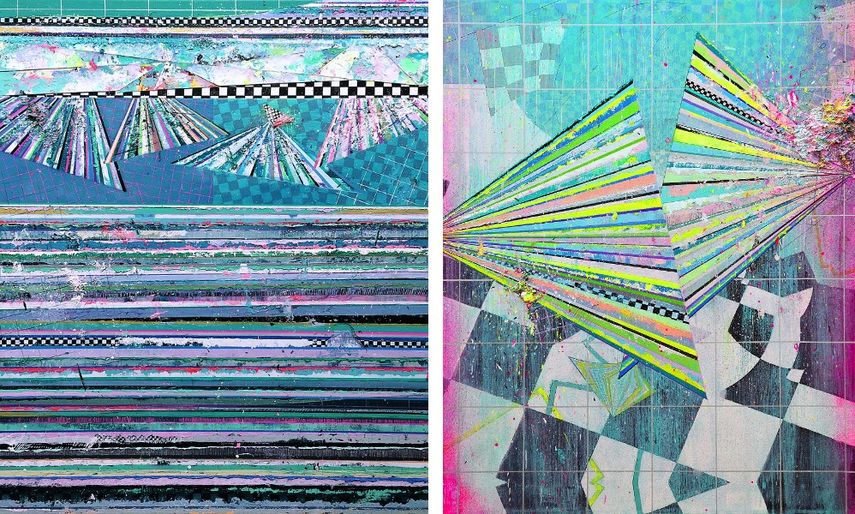 Pantone at the Spanish College
The painting of Albano, who is represented by Artistics, reflects on a new language between the rigor of geometry and the richness of plastic creativity.
The exhibition Pantone will be on view at the Spanish College in Paris from February 5th until February 29th, 2020.
Featured image: Pantone by Albano. All images courtesy Artistics.