Admired by many young artists today, the influential German contemporary painter Albert Oehlen continuously explores and questions painting as a medium in order to reinvent it and reshape it. Producing in an eclectic variety of techniques and imagery, Oehlen creates spatially intriguing works where figuration and abstraction collide. Albert Oehlen exhibition will be opening in Kunst in Weidingen as a part of their annual summer exhibition. The exhibition will focus on a tree as a recurring motif in Oehlen's practice since the 1980s. One of his iconic subjects, the tree serves as a structural device and a compositional means rather than narrative matter.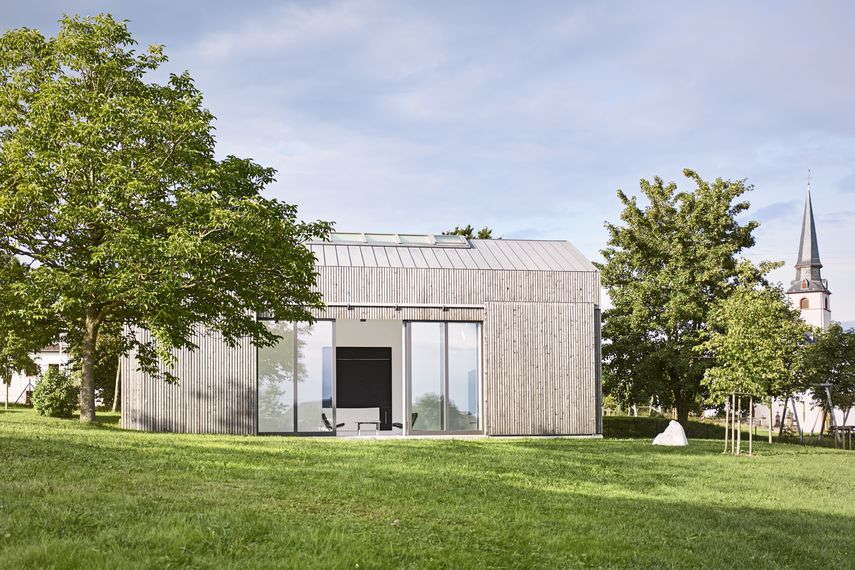 The Tree as a Recurring Motif
Serving as a simple form and ranging between abstraction and figuration, the tree with its chaotic formation of the branches could be interpreted as an analogy of the artist in front of the empty canvas. When Oehlen first started using the tree motif, it somewhat resembled a real tree, but since the 90s, computer based aesthetics and digital imagery he uses undermined the common role of identifiable images. In his recent body of work, trees become silhouettes of graphic shapes and lines carefully hand painted to suggest the digital marks of the design software. Featuring black treelike forms against geometric shapes and backgrounds of vivid red, white and blue, these paintings interconnect his interests in the tree motif and early computer drawing questioning both nature and the essential tools of painting. Combining sound, light and an opaque glass panel, Oehlen's installation generates both disturbing and at the same time mythical appearance.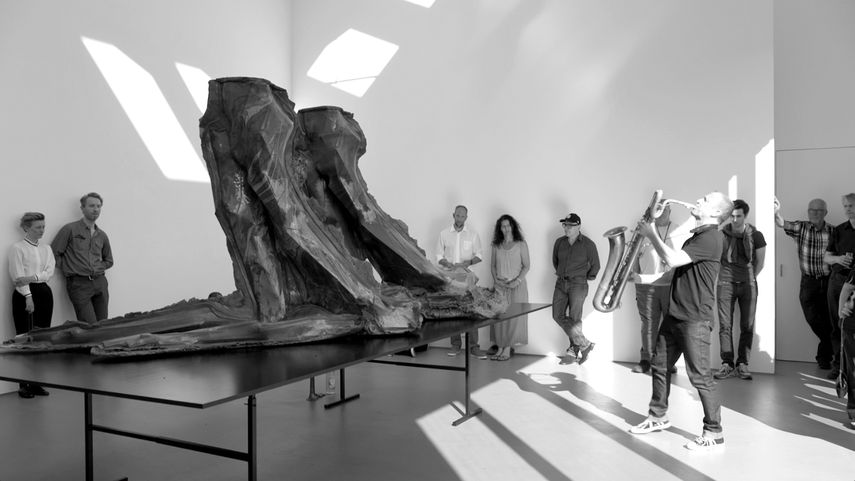 A Concert And a Library Opening
On Saturday, 30th July, the gallery will present a solo concert of the Swedish saxophone player and composer Mats Gustafsson. Combining different styles of improvised music, this outstanding representative of Scandinavian Free Jazz moves along the borders of Jazz, Punk, rock and New Music. On Sunday 31st July, the gallery will open its new Bibliothek Günther Förg. Kunst in Weidingen has acquired one of the several identical libraries that Günther Förg has built in his studios and apartments in Switzerland and Germany. Packed with around 3,000 books, the building is located in the old part of Weidingen and is comprised of the exhibition space and a library.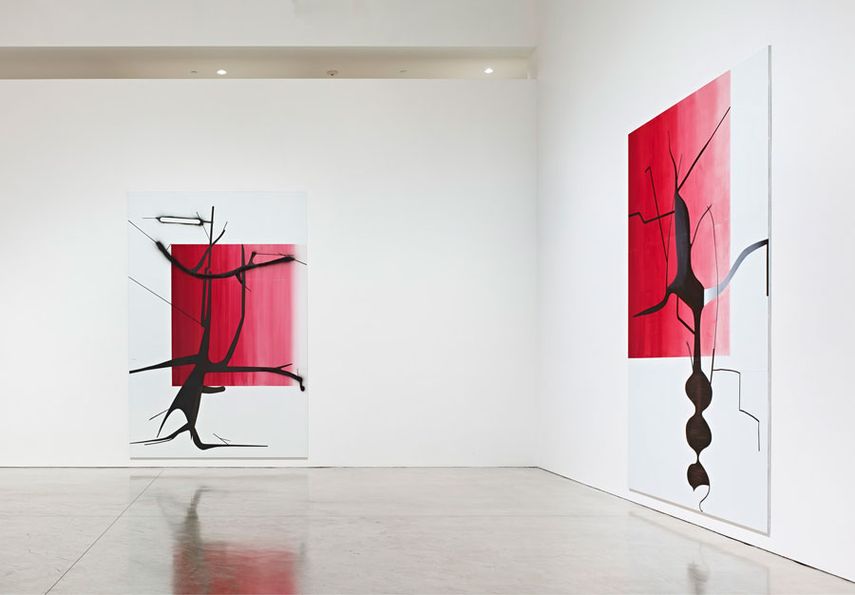 Albert Oehlen Exhibition at Kunst in Weidingen
Founded in 2012, Kunst in Weidingen aims to promote contemporary art and culture. Their annual summer exhibitions feature different artists who are invited to live and work on the premises during preparations and the exhibition run. The summer exhibition with Albert Oehlen will be on show from 31st July until 28th August, 2016. The preview of the exhibition will be organized on Saturday 30th July from 4pm.
Featured image: Kunst in Weidingen, 2015. All images courtesy of Kunst in Weidingen.