What can the human eye visually perceive and what it can't? What are the limits of human brain when it comes to visual perception of a piece of art? Of course, an eye cannot perceive atoms, viruses and countless elements from nature. Yet, there are many other non-material appearances in the universe that simply cannot be observed by human beings. Many artists have been investigating the possibilities of visual perceptions, such as Julie Oppermann (who uses academic background in neuroscience in her art), Regine Schumann or even James Turrell. The question these artists pose is not related to how we value an artwork, but to the limits of visual perceptions of an artwork. Probably the most renowned artist whose work depicts these subjects is the famous Italian artists Alberto Biasi, whose exhibition at De Buck Gallery has opened on March 26th, while the opening reception will take place on April 16th.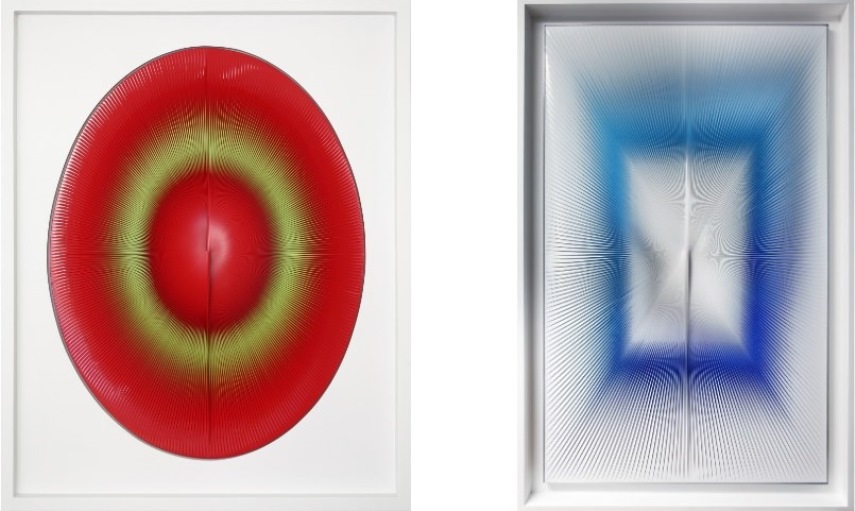 Alberto Biasi's Art
Alberto Biasi is one of the most important figures of post-war Italian art and today he is considered a pioneer in the broader field of Kinetic Art. He is certainly a pioneer figure in the field of Optical Art – and more specifically, Italy's Arte Programmata movement. Alberto Biasi first came to prominence as a founding member of the Italian Gruppo N, in the early 1960s. Together with his group, he was one of the first artists to experiment with the illusory possibilities that can be created through the mix of traditional and non-traditional art materials in works that border between two-dimensionality and three-dimensionality. The Gruppo N disbanded in 1967; however Biasi has continued to explore the concepts that first intrigued the group during this period. The focus of Alberto Biasi's art lies in exploring optical effects through the use of pedestrian materials like PVC strips and painted designs. His commitment to exploring visual possibilities has been followed by the use of a wide range of materials, such as PVC, mirrors and lights itself. Through this technique, Alberto Biasi invites his viewer to challenge their sense of perception. By the very act of viewing (and observing), a stationary artwork seems to vibrate and communicate with viewers.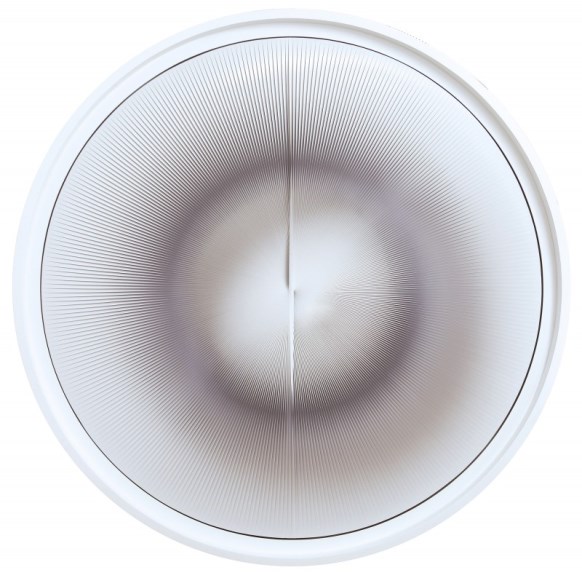 Unlimited Perception at De Buck Gallery
The works selected for Unlimited Perception exhibition at De Buck Gallery include a retrospective overview of two of the main series that Alberto Biasi has worked with for decades – the Torsioni, simple geometric forms enlivened by a rhythmic procession of PVC strips, and the Rilievi Ottico-Dinamici, colorful explosions that seem to vibrate via the grids of PVC that hover above painted designs. Inspired by Futurism's interest in movement and the works of his contemporaries – namely Jesus-Rafael Soto, Alberto Biasi's work remains an intriguing development in the always present attempt to capture a realistic, and individualized, sense of movement. In Biasi's case, the result is almost hypnotic. The beauty of his work rests in temporality of experience, in the works' moment-to-moment dynamism.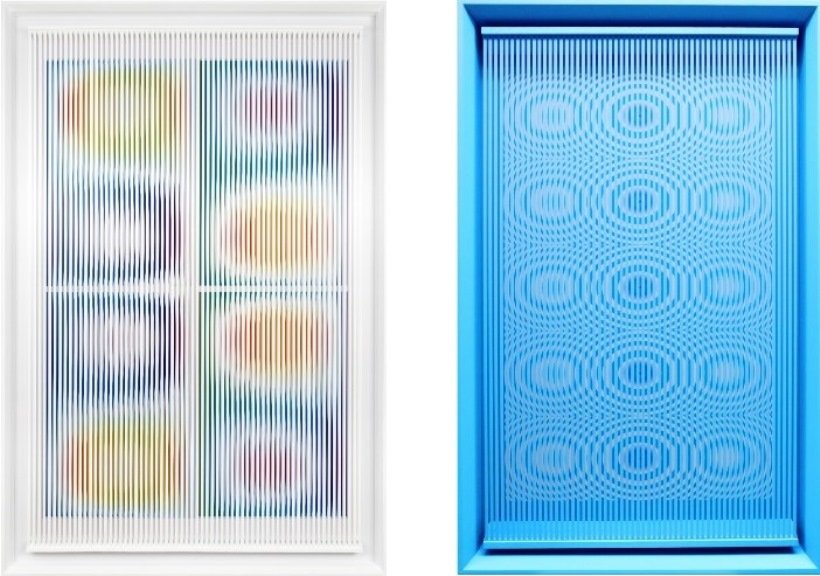 Alberto Biasi at De Buck Gallery
The exhibition Unlimited Perception marks Biasi's debut at De Buck Gallery and his first solo exhibition in New York since 1971. The exhibition is on view from March 26th until May 2nd at De Buck Gallery in New York, with an opening reception to be held on April 16th from 6-8 PM, which the artist is scheduled to attend.
Sign up for My Widewalls, and be informed about upcoming exhibitions!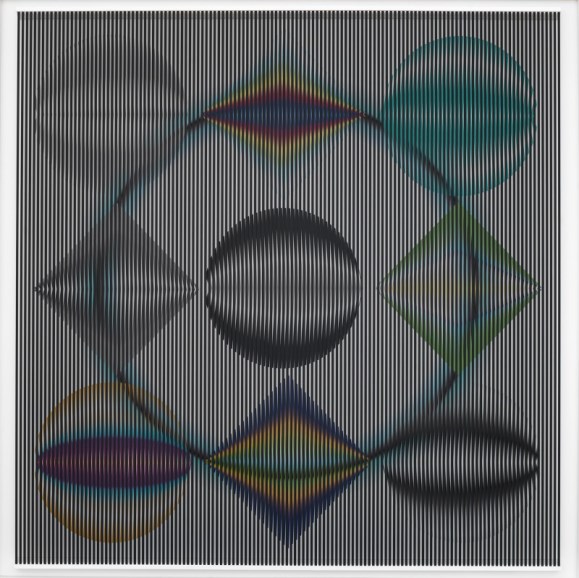 Featured Image: Alberto Biasi - Variable square image (detail), 1989. PVC and acrylic on panel
All images courtesy of De Buck Gallery.