One of the most active "wild style" artists, a graffiti writer, illustrator and multidisciplinary creator, Alberto de Blobs is coming to Montana Gallery in Barcelona. Tapping into the narrative potential of contemporary painting, the artist includes multiple art historical references in his work. Ever since the 1990s, Blobs has been building up a name for himself in the graffiti scene, as well as finding a spot on the panorama of contemporary art. During the course of years of relentless work, the Spanish artist has managed to produce an imagined reality, to which he is introducing the audience in the exhibition named Manners & Customs at Montana Gallery. Merging all types of influences, genres and styles, Blobs forged a brilliant outlook on creativity which is presented through his search for new experiences. This newly-made reality escapes all conventions and breaks free from links to any particular aesthetic trend.
From Graffiti Roots to an Abstract Expression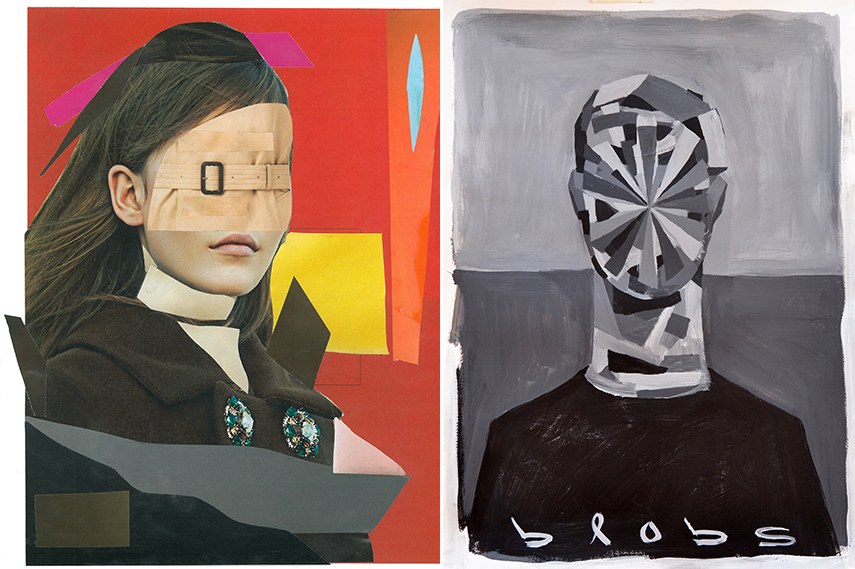 Forging a Unique Style over the Course of Years of Prolific Work
Born in tumultuous times and surroundings, Alberto de Blobs has always kept that aggressive, risky, and innovative approach to his artwork as well. Always making sure to leave room for new values, he continued to grow and develop his creativity in various ways. Since the '90s, Blobs has been an avid graffiti writer, making his mark on the walls of Barcelona and forging his own style during the years. In 1994, the prolific graffiti writer made his debut with first paintings, and at the age of 18 he started working independently as an artistic painter and decorator. Over time, the prolific Spanish artist came to meet other various artists and began elevating his work to a whole new level, he made several artistic collaborations through which he expanded his creative horizons and continued to experiment further. Sprung from the depths of his subconscious, his characters emerge deformed and twisted, reflecting the soul of the artist. Dreamscapes, clumsy people, not always human-like figures, dirty and crowded scenes, open skies, and various other subjects are represented through the unique vision of Blobs.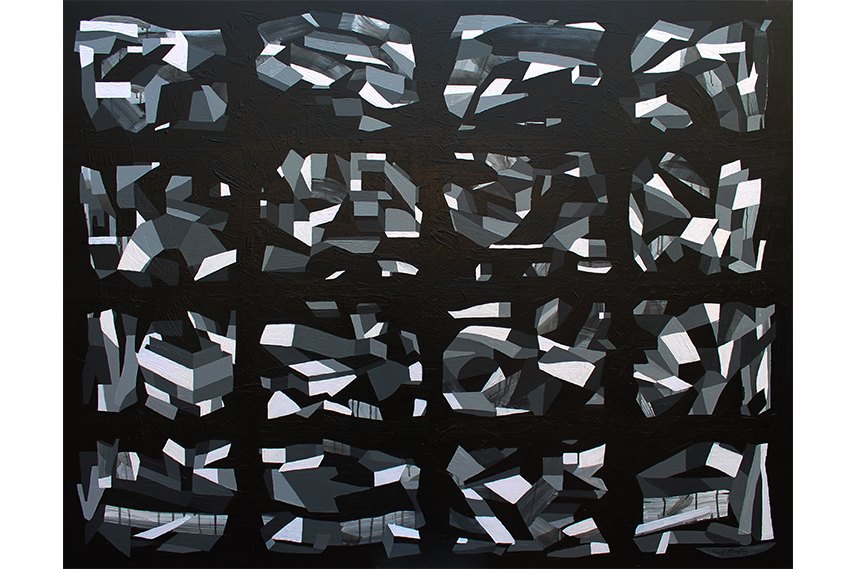 Escaping the Reality through Dreamlike Narratives
The prolific artist is dedicated to his profession and calling to that extent that he paints every single day of the week. Blobs' paintings are usually depicting a twisted anatomy and a strident chromaticism which evoke a somewhat disturbing sensation. The characters portrayed are often rendered anonymous with their facial features covered up, distorted or somehow obscured by intricate patterns, shapes or covering elements. The colors used, or more often the lack of them, underline the coldness and the dark atmosphere in the paintings. They contain elements of inherently installation-like nuances which are capable of profoundly transforming the space around them. Intricate scenarios captivate the viewers and draw them into the dreamlike narrative. The artist tries to escape and counter the reality, by further expanding the visions through which he seeks their essence, in their most primitive, natural and authentic form.
Installation-like Nuances Transform the Pictures and the Space Around them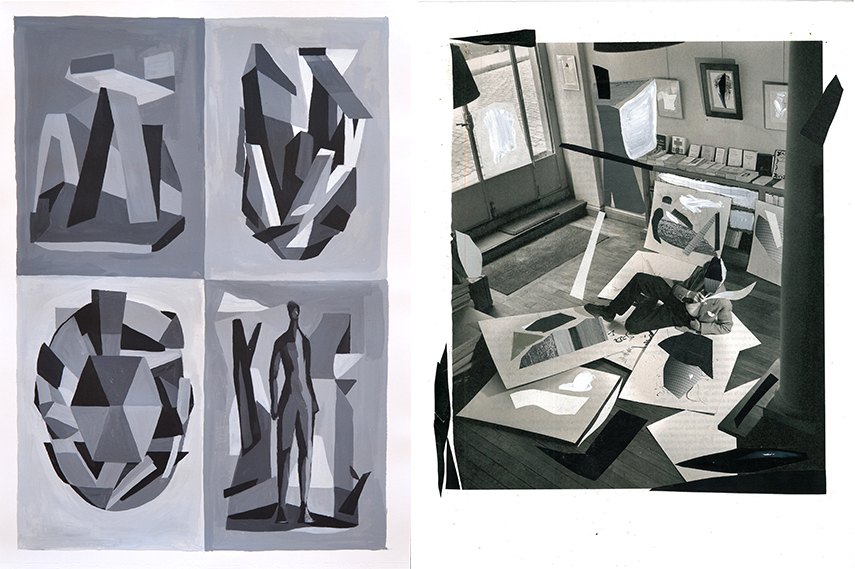 Manners & Customs Exhibition of Works by Alberto de Blobs at Montana Gallery in Barcelona
It is often that artists discover a completely different sphere of inspiration, narrative and style, once they switch from one medium to another. Indeed, in the case of Alberto de Blobs, his paintings just went on further to explore the geometric reality of a supernatural and eternal origin, following his background in graffiti writing. Numerous artworks represent the incessant investigation of the invisible, depicting strange visions or scenes from a dreamlike existence. Accumulating over the course of recent years, Blobs' perfect technical and conceptual investigations come together in a perfect synthesis for the exhibition in Barcelona. A sort of a pictorial dialogue that took place in a rural setting emerges through his latest work, bringing together the artist's various influences and inspirations. Manners & Customs exhibition of works by Alberto de Blobs is on view February 12 – March 25, 2016, at Montana Gallery in Barcelona. The opening is scheduled for Thursday, February 11th, from 8pm.
Featured images: Alberto de Blobs - Secuencia de luz, día y noche; Alberto de Blobs - Style Wars; Left: Alberto de Blobs - Amor perdido / Right: Alberto de Blobs - Señorito con trabajo; Left: Alberto de Blobs - La mirada de un hombre de provecho / Right: Alberto de Blobs - Visionaria; Alberto de Blobs - Jardín de color verde; Alberto de Blobs - Los sueños de un escritor de Graffiti. All images courtesy of Montana Gallery