Forty years ago Aldo Tabellini placed a camera on his window with the intention of filming his new neighborhood. What he recorded became a documentary masterpiece that will be displayed at Pierogi Gallery's The Boiler in New York, for the first time since 1974. Aldo Tambellini film exhibition will present a frieze-like installation of six life-size projections of his piece titled Atlantic In Brooklyn (1971-72). This documentary film was recorded in the early seventies and portrays the panoply of life in Brooklyn that consists of "people, cars, trucks, a hamburger stand, a bank building with a large round clock always at the hour of 10", according to the artist.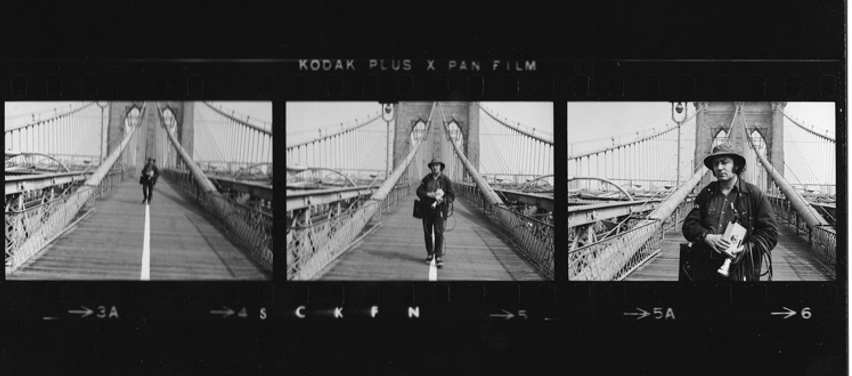 Expanded Cinema of Aldo Tambellini
Aldo Tambellini was a formative figure in expanded cinema in the 1960s. He pioneered electronic intermedia and is an acknowledged painter, sculptor and poet. Known for his camera-less films, experimental television and collaborations with dancers, poets and musicians, the artist had staged performances and presented immersive multimedia installations in numerous clubs and theaters. But in the 1970s when the light club era had ended, Aldo Tambellini moved to Brooklyn to pursue an entirely different direction in his work and turned his video cameras away from the popular clubs and toward the streets.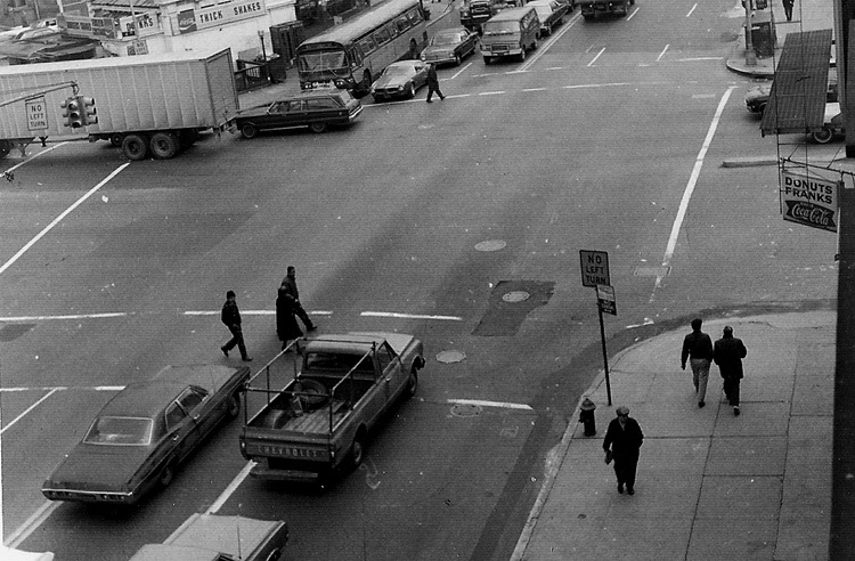 Aldo Tambellini Film Exhibition
In early 1970s, Aldo Tambellini contracted a virus which damaged his corneas. The artist was afraid of losing his sight, which is why he began compulsively recording the world around him. Atlantic In Brooklyn (1971-72) was filmed from Aldo Tambellini's window and his building's rooftop. In the period of several months the artist captured subjects and events happening on the street in front of his apartment. Aldo Tambellini recorded approximately six hours of footage on 20 minute ¾ videotapes. The video is full of interesting subjects and unusual events that depict the atmosphere of a rough neighborhood: prostitutes are working the corners, their pimps are crossing the streets, dogs are shitting on the sidewalk and drunk people are leaving the bars. Although Aldo Tambellini described his style as "an emulation of postwar Italian neo-realist film", many feel that his work resembles a guerrilla video.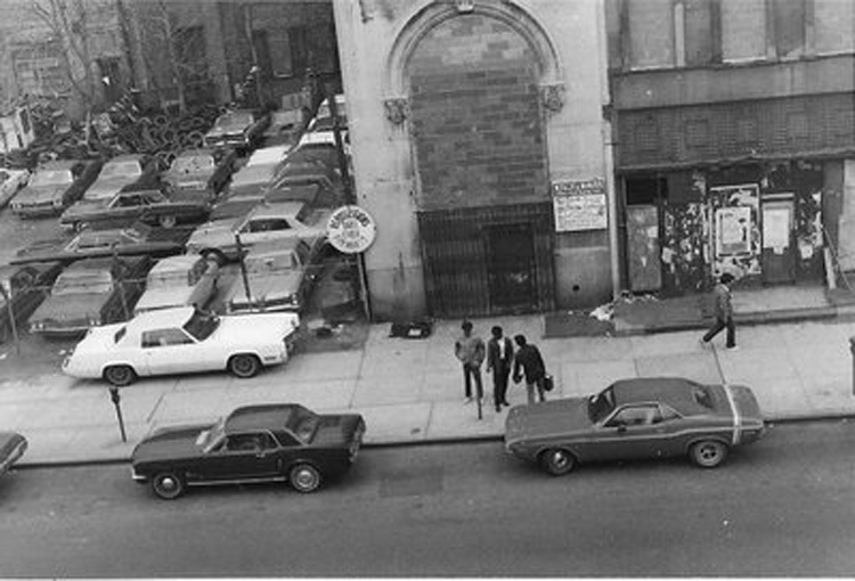 Atlantic In Brooklyn at Pierogi Gallery
Over 40 years after its last display, Aldo Tambellini is now releasing the series as a projector installation. By using life-sized projections, the artist wishes to transport the Pierogi Gallery visitors, through the camera's eye, into a vivid representation of the past. While establishing a one-on-one relationship with the viewer he wants for the spectator to experience the atmosphere of the 1970s Brooklyn, by presenting a street scene that was doomed for demolition, gentrified into oblivion and destined for a new social order manifest. This will be the first time that Atlantic in Brooklyn recordings are available in a frieze of projections enabling the viewers to take their time and immerse deeper into the artworks. Aldo Tambellini's Atlantic In Brooklyn (1971-72) solo show will open on September 11th at The Boiler, Pierogi Gallery's additional exhibition space in New York. The installation will be on display until October 11th, 2015.
Travel through space and time every day by signing up for My Widewalls for FREE
Featured images:  Aldo Tambellini - Bickfords, 1971 - 1972 and Aldo Tambellini - Brooklyn Welding School, 1971 - 1972
All images courtesy of Pierogi Gallery