The raw, rough, primitive, unadulterated, essential – these are the main themes that dominate the work of the artist Alex Hoffmann. The new exhibition by Alex Hoffmann at Gelerie Neuheisel will present works that deal with ancient rituals and forgotten cultures. Entitled After the World Ends, the exhibition will feature new monochrome canvases and paper works. Since the artist is not restricted to classical painting surfaces, a selection of printed cloths will also be presented. The title of the exhibition refers to the artist's working process where the subjective reality makes place for spontaneous thoughts and energies.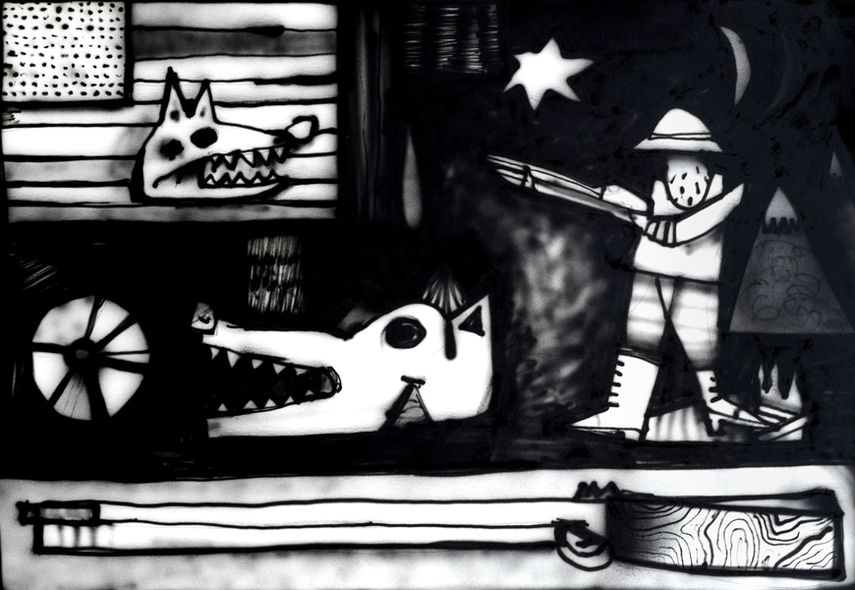 An Intuitive Process
Alex Hoffmann connects various scraps of stories that come into his mind into a unified whole. These images that fly spontaneously are then captured and brought into a reality on paper. They are reduced and presented in an honest way as the artist has seen it. His working process is completely intuitive. Working impulsively, he starts working on the large scale directly in a free and spontaneous way. He never makes subsequent corrections – if he is not satisfied with his final products, he starts from the very beginning. Without creating separate meanings and a background, Hoffmann connects these different images into a big story that creates an imaginary world for the viewer. His works are produced mainly on canvas, and the choice of frames is not rational, but is completely based on the intuition.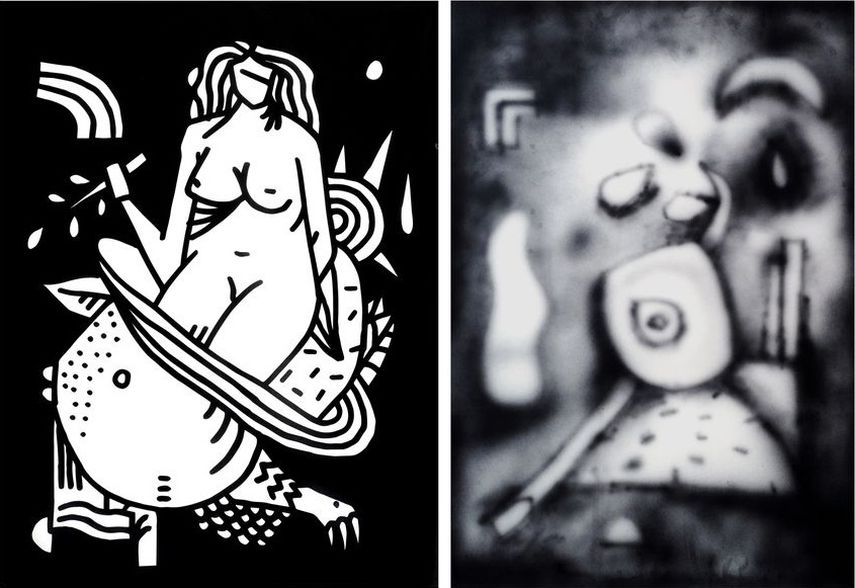 The Practice of Alex Hoffmann
Being introduced to the world of art through graffiti, the artist Alex Hoffmann has soon developed interest for design and illustration. His style can be described as simple, monochrome, direct and hones. Using graphite, liquid acrylics or oilsticks, he creates works in black and white with lots of contrast and different textures. He always tries to find new ways to create art that is original, raw, direct, naive and primitive. The nature is his greatest inspiration and he is drawn to things that are somewhat mystical. Hoffmann doesn't aim to create meaning, but to transport feelings. He is lately more interested into small scale works where the level of details is limited. These works are afterward re-scaled to bigger canvases in a simple style.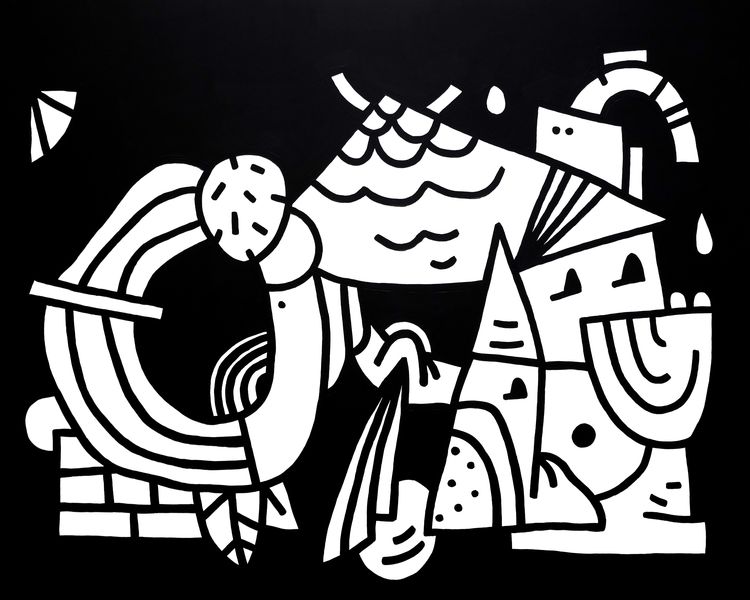 Alex Hoffmann at Galerie Neuheisel
Founded in 1982, Galerie Neuheisel has been present in the world of arts for more than 30 years. The contemporary art is the main focus of the gallery. The exhibition After the World Ends will be on show at Galerie Neuheisel in Saarbrücken from September 15th until October 29th, 2016. The vernissage will be held on September 15th at 7pm. The artists will be present.
Featured image: Alex Hoffmann - Hawaiian Fog (detail). All images courtesy of Galerie Neuheisel.