The latest Alex Katz silkscreens, part of his new print portfolio Black Dress, depict standing women in the classic fashion design. Proudly presented by the Galerie Fluegel-Roncak in Nuremberg, the exhibition Alex Katz – Black Dress has its first display in Germany. The fact that in his latest silkscreens Katz captured the little black dress and the essence of this iconic fashion design as a powerful and elegant symbol, inspired the famous designer Calvin Klein to write a forward for the exhibition's catalog.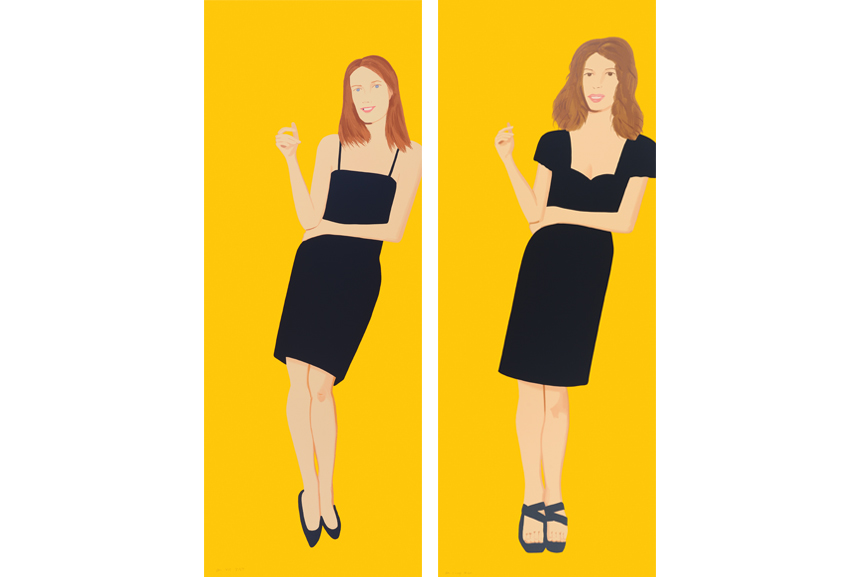 Alex Katz Silkscreens
As many of Katz's print project, his newest work is also based on former paintings. The Black Dress project was first completed as a series of paintings done on door panels. The first painting on this theme was The Black Dress from 1960's, created during the Pop Art era and the many experiments of the pop art artists with the principle of serialism. Presently located in the Sammlung Brandhorst in Munich, the painting is one of the most iconic images of that time. The new portfolio of nine silkscreens on paper, which are all signed and printed in 25 to 35 colors, follow the author's signature style of exploring portraiture and monochromatic elements. In their simplicity, the women are expressive and one can't help but to notice them.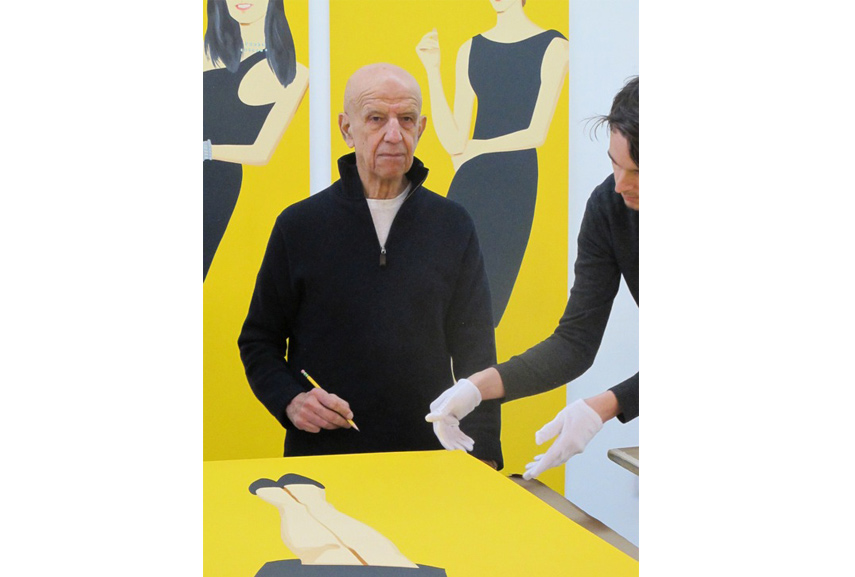 The Words of Calvin Klein
Spontaneously agreeing to write the forward for the catalog, the famous fashion designer described the essence of the dress and of the women wearing it as following:
"I also love what a simple black dress says about the woman who wears it. By making such a subtle and concise choice, she's letting the world know she is strong and her sense of self is powerful. [...] She doesn't expect to have all eyes on her, although, probably, if she carries herself proudly, she will. And that's just the most modern and wonderful attitude anyone can have.
Alex Katz's Black Dress series is just as modern and wonderful. And, ironically, it has absolutely nothing to do with fashion. His portraits have such strong color fields and clean lines. And despite their apparent simplicity, they're extremely expressive and perfectly capture the essence of his subjects. You can't help but notice these women [...]."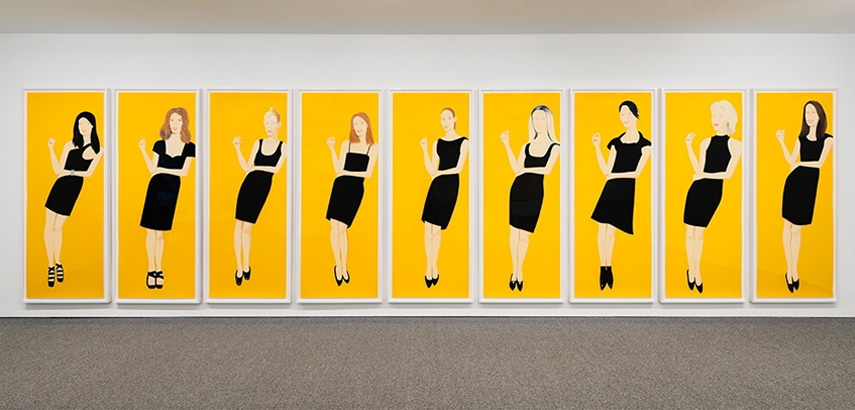 Alex Katz Silkscreens at Galerie Fluegel-Roncak
Turning 90 this year, the American artist Alex Katz is considered as one of the most inspirational artists for the new and emerging younger generation of authors. Achieving great critical and commercial acclaim, his auction record so far is 690.000 US$. His latest print portfolio Black Dress presented at the Galerie Fluegel-Roncak, is very small with 35 copies only and considered as an important masterpiece of the artist's career, in a similar fashion as the Marilyn Monroe Portfolio by Andy Warhol in 1967. The opening of the exhibition Alex Katz Black Dress occurred on the 1st February, 2017 and the show is scheduled to last until the 15th April, 2017.
All images courtesy of Galerie Fluegel-Roncak. Featured image: Alex Katz - Black Dress, detail