The history of advertising can tell much about the development of 20th-century art, since various companies commissioned artists to come up with their visual identities. During the 1960s, Pop Art appeared and it critically examined the effects of consumerism, a milestone of the American economy.
Departing from that point, artist Alex Katz, who was formally trained in commercial art, creates dense and colorful narratives combined out of different media content: from movie close-ups to billboards and television adverts. Timothy Taylor Gallery will feature his new series of large-scale paintings titled Coca-Cola Girls devoted to the iconic figures from advertising art history.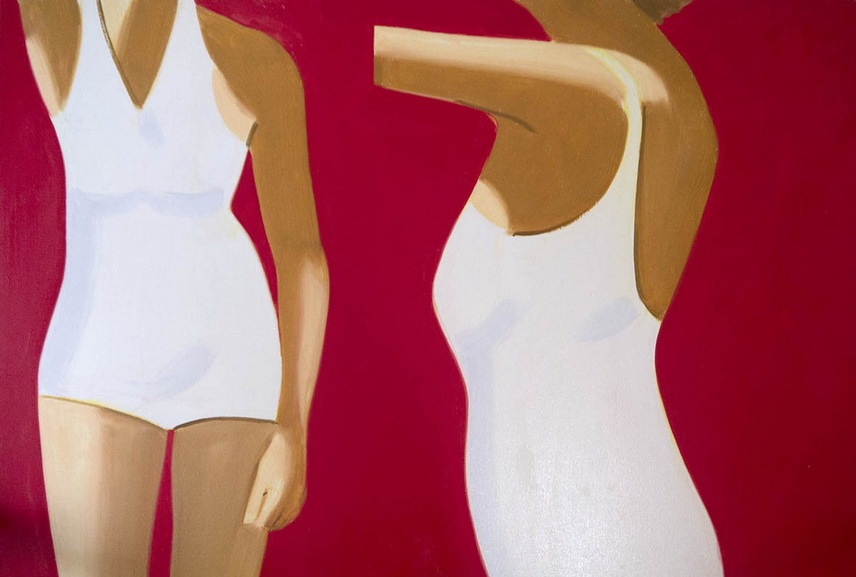 The Master of Gestures
Alex Katz is perhaps best known for his linear and simplistic portraits which are defined by an economy of gesture, or as the artist describes them, quick things passing. His paintings are focused on the attitude of a present moment, regardless of the specificities of the portrayed subject.
A number of historical references are apparent in his work, from Japanese block-printing, Matisse and Manet, to Jackson Pollock and of course Pop Art. However, Katz managed to construct an authentic, hybrid aesthetic, one that is hard to categorize.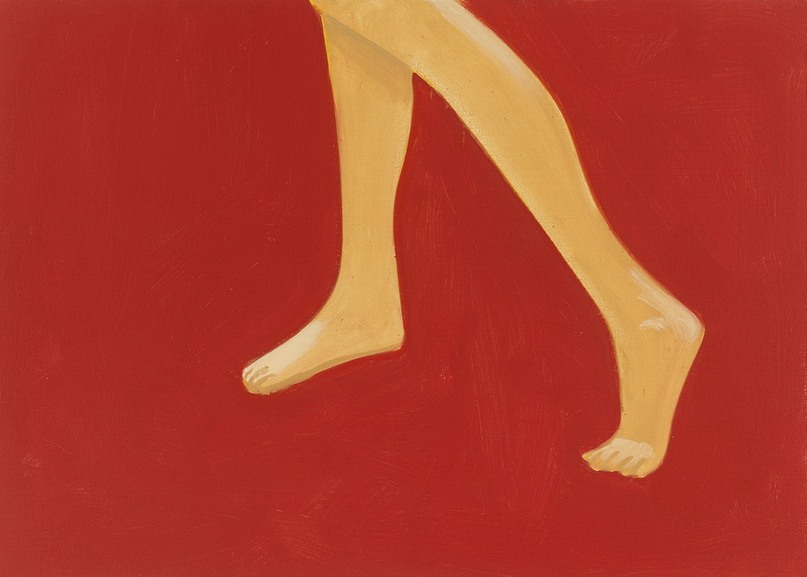 The Coca-Cola Girls
Between the 1890s and the 1960s, the images of bold and even daring girls were an integral element of Coca-Cola's advertising, created to promote and celebrate an idealized American woman. Initially, The Coca-Cola Girls were discrete and humble, and they gradually changed during WWI with the rise of pin-up aesthetic to images of empowered servicewomen in uniform, athletic, and women at leisure.
These images were practically pre-television advertising, so naturally they made a huge cultural and social impact on the visual language of the American urban landscape. Alex Katz explains this phenomenon by saying:
That's Coca-Cola red, from the company's outdoor signs in the fifties... you know, the blond girl in the red convertible, laughing with unlimited happiness. It's a romance image, and for me, it has to do with Rembrandt's The Polish Rider. I could never understand that painting but my mother and Frank O'Hara both flipped over it, so I realized I was missing something. They saw it as a romantic figure, riding from the Black Sea to the Baltic.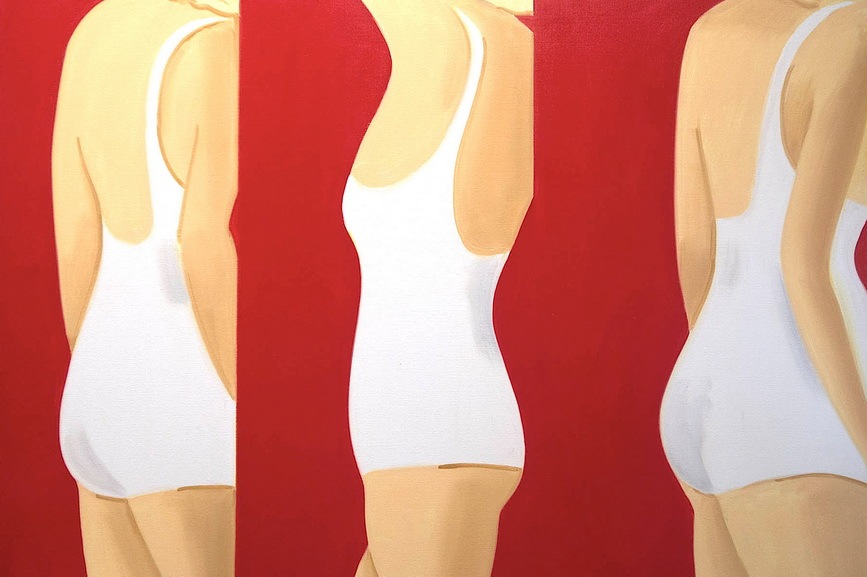 Alex Katz at Timothy Taylor Gallery
The paintings by Alex Katz reflect choreographic movements of the female body, in sync with the manual appliance of color based on a Renaissance technique called 'pouncing' used for transferring an image from one surface to another. This kind of thorough brushwork is a demanding physical process and requires repetition, which Katz is so fond of.
Finally, these works are dealing with an important aspect of American history since they deconstruct the inherited cultural and economic narratives in regards to contemporary moment.
The audience is able to see Coca-Cola Girls at Timothy Taylor Gallery in London until 21 December 2018.
Featured images: Alex Katz - Coca-Cola Girl 19, 2018. Oil on linen, 60 × 84 in, 152.4 × 213.4 cm; Coca-Cola Girl 34, 2018. Oil on linen, 72 × 144 in, 182.9 × 365.8 cm. All image courtesy of the artist and Timothy Taylor gallery