For their latest show, at Lehmann Maupin they prepared an interesting selection of new works made by Alex Prager, a Los Angeles-based experimental photographer already accustomed to presenting artworks in Hong Kong.
With this body of work about to be put on display, Prager will yet again demonstrate an impressive formal approach to achieving the dynamic tension her art is already well-known for.
Besides presenting Alex's latest signature style theatrical and meticulously staged photography, the upcoming show will also display the artist's first exhibited sculpture.

Magical Photographic Narratives
In her most recent series of photos, Alex Prager toys with scale and dimensions of the compositions, challenging the way we perceive the boundary between fiction and reality. By doing so, she removes the certainty of the omnipotent perspective of the viewer, inserting a strong visual layer that completely changes the photo's meaning.
Through scale, dramatic cropping, layering and uncontextualized settings, Prager further pushes her exploration of how transformative photographic presentations can be - if they are in the right hands.
These latest photographs push the theatrical narrative potential of Prager's photos, building on what her previous series already established. Those familiar with her previous work will recognize elements that recall past collections, specifically the Face in the Crowd project from 2013 that shares the contrast between crowded public spaces and a lone heroine with her latest works.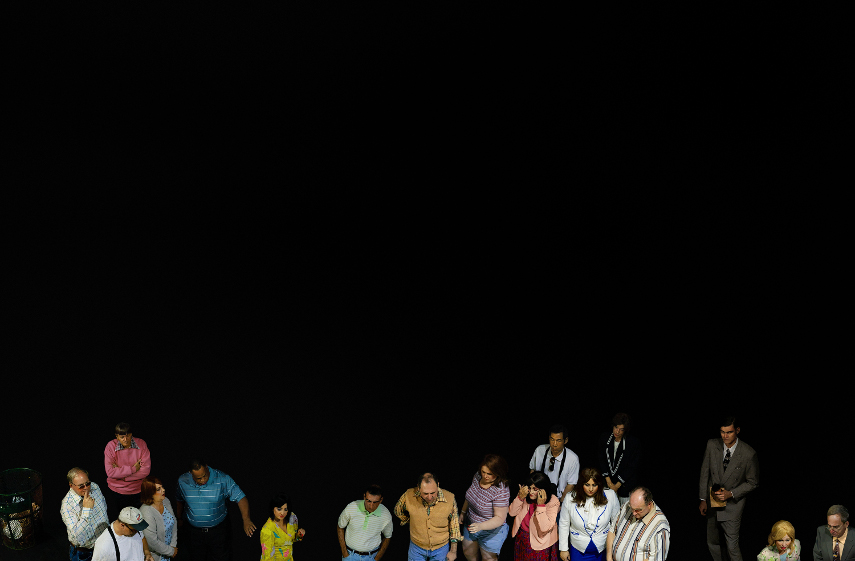 The Photography of Alex Prager
Alex Prager made a name for herself by creating elaborately staged scenes that draw inspiration from a wide range of influences and post a rich selections of references.
This photographer finds a lot of inspiration in experimental movies, popular culture and street photography.
Staging is a huge part of what Prager does - she casts and stages all of her works in order to create a sense of ambiguity. Her photos are familiar yet mysterious and each image captures an unresolved moment frozen in time that the viewer is expected to "complete" in their own fashion.
Speculation about the narrative context is certainly the backbone of Alex's art and it's what separates her from most of her colleagues.
Furthermore, the artist often makes sure that the viewer is aware of the voyeuristic nature of photography, something that establishes an uneasy feeling of intruding upon a potentially private moment.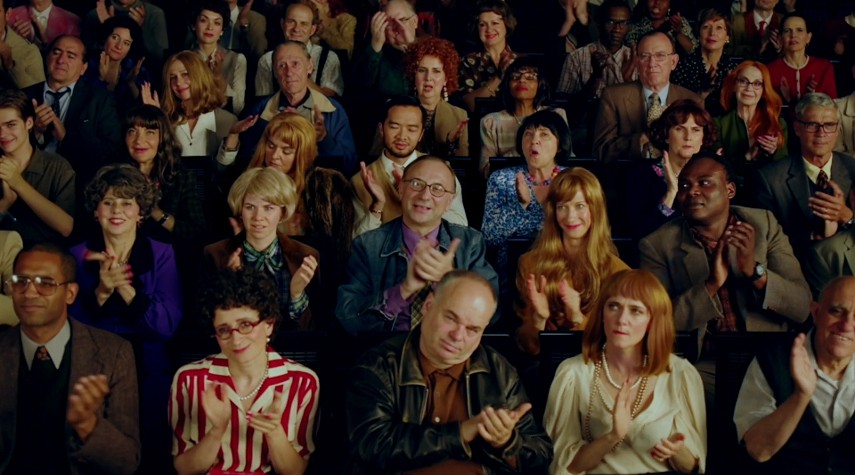 Alex Prager Art Exhibition at Lehmann Maupin
With this new body of work, Alex Prager yet again proves her worth and shows why she is mentioned alongside staged photography's greats such as Cindy Sherman, Gregory Crewdson and Thomas Demand.
The upcoming show of Alex Prager's newest photos will be on display from the 18th of January to the 17th of March 2018 and it will take place at Lehmann Maupin in Hong Kong.
Featured image: Alex Prager - Hawkins Street (detail), 2017. Archival pigment print, 35.5 x 63.5 x 5.7 cm. All images courtesy of Alex Prager Studio and Lehmann Maupin, New York and Hong Kong.