Architecture has always had a special place in the world of art. Its creative sense is undoubtedly unique, and with the development of modern technologies architecture has broadened its limits exponentially. It has evolved to a point where architectural photography has found its own position in the artworld, both documenting and interpreting the complexity of architecture. One artist to bring together architecture with a number of other disciplines in order to form a single, ever-changing piece that forces reinterpretation at every glance is Alex Schweder. Known for his intertwining of architecture and performance art, he's created numerous interactive installations as well as sculptures, models, paintings and prints that have brought him international acclaim. Portraying his artistic road from 2001 to present, Detroit-based Wasserman Projects will display his performance architecture work along with a group of architecture-inspired paintings by Alejandro Campins and Nancy Mitchnick in an exhibition named Desire Bouncing.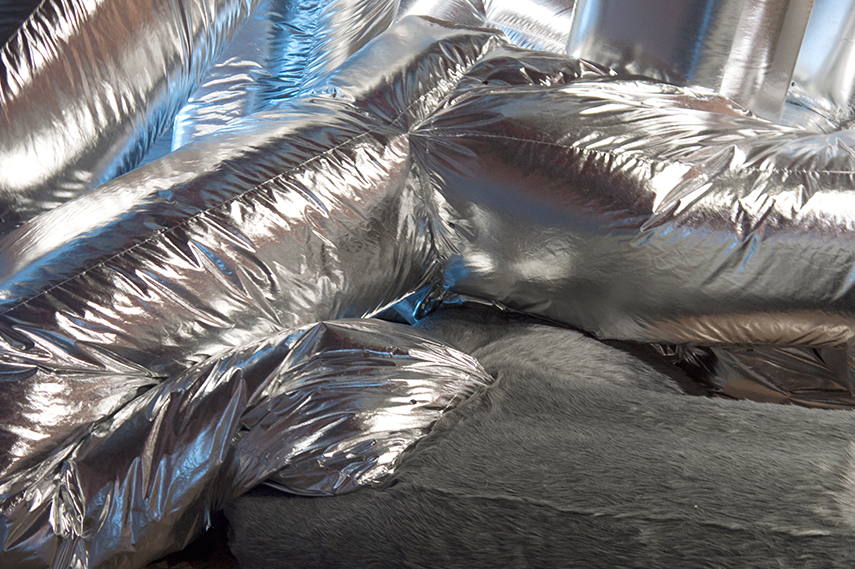 Converging Around Architecture
The work of all three artists evokes strong feelings, and the mutual element in displayed pieces in the upcoming exhibition will be architecture. Alex Schweder emphasizes the reality in which occupying subjects and occupied spaces aren't distinctly separated. A person perceives his or her surroundings and is compelled to change it, repeating this cycle until the line between one and the other becomes thin enough not to be recognizable as existent. Alejandro Campins examines the effect of circumstances on places and people through his paintings, inviting the viewers to explore empty states and memories left behind. Nancy Mitchnick, with her rich personal history as a taxi driver, working in an after-hours joint, assisting Brice Marden, raising her daughter and teaching at Bard College, has managed to develop a successful artistic career. Creating work that is emotional and strong, her paintings have found a way into various collections and Museums.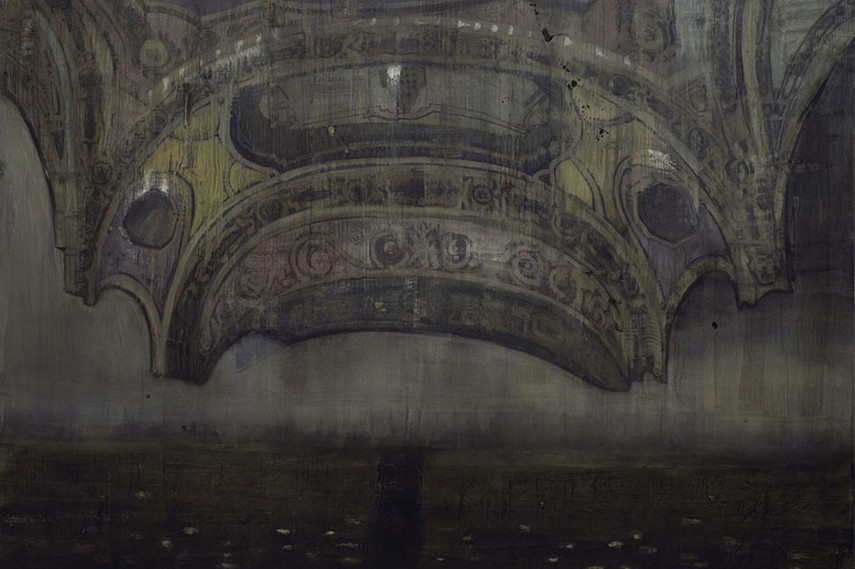 Different Disciplines Under One Roof
Featuring the work of Alex Schweder done between 2001 and 2016, the exhibition to be held at Wasserman Projects will highlight his performative work including a site-specific, large-scale inflatable installation. Attempting to move the boundaries of architecture perception we are accustomed to, his installations are often interactive and challenge the viewer visually and intellectually. Comprised of more than a dozen art pieces, the exhibition as a whole explores the relationship between architecture, art, place and urban condition. "Desire Bouncing demonstrates our continued commitment to bringing together different disciplines under one roof," says Gary Wasserman, founder of Wasserman Projects. Displaying dynamics of interpreted reality and fiction in work of Alejandro Campins and emotionally-moving Nancy Mitchnick that are to accompany Alex Schweder's pieces, "the exhibition navigates the past, present, and future of architectural landscapes through the artists' personal and unique take on the world around them," as stated by the Gallery Director, Alison Wong.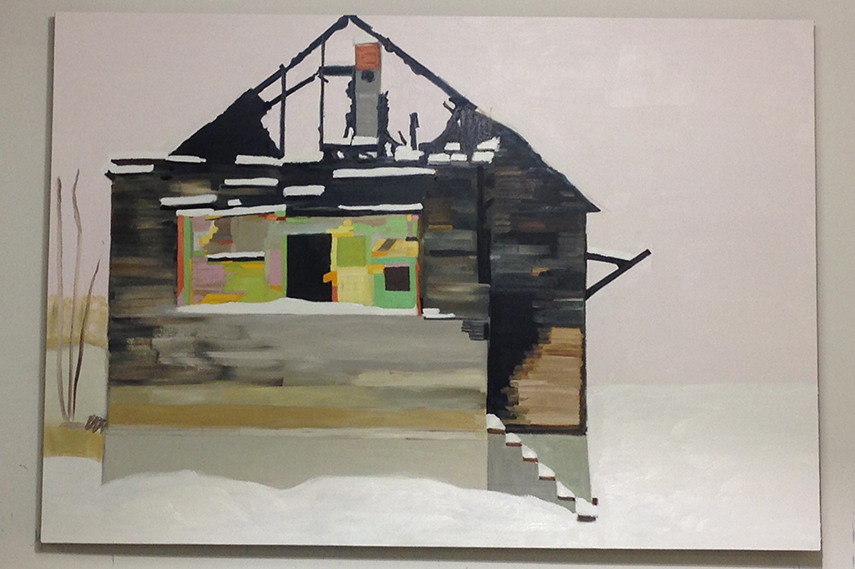 Alex Schweder Exhibition at Wasserman Projects in Detroit
Alex Schweder's widely known installations and performance work bring together multiple disciplines converging around architecture. With an artistic career as diverse in mediums and rich in quantity, the upcoming survey of his oeuvre will display more than a dozen pieces. Complemented by a group of architecture-inspired paintings by Campins and Mitchnick, the exhibition under the name of Desire Bouncing opens on February 5th at Wasserman Projects gallery in Detroit, and will be on view until April 9th, 2016.
Featured images: Alex Schweder - The Sound and the Future, 2016 (photo by Alison Wong); Alex Schweder - Peescapes, 2001. All images courtesy of Wasserman Projects gallery.