Inspired by the language of illustration, comics and graffiti of the 90s, the Brazilian artist and illustrator Alex Senna has built a playful poetic narrative with a strong popular appeal. Bringing softness to the urban setting, his expressive, lanky characters are typically involved in interactions that revolve around love and relationships. His latest body of work will soon be on view at Vertical Gallery in his first solo exhibition in the USA. Titled Anamnesis, the exhibition will feature all new paintings and mixed-media work inspired by a romantic, melancholic dialogue with its viewer and surroundings - revealing everyday social and personal stories with grace and humor.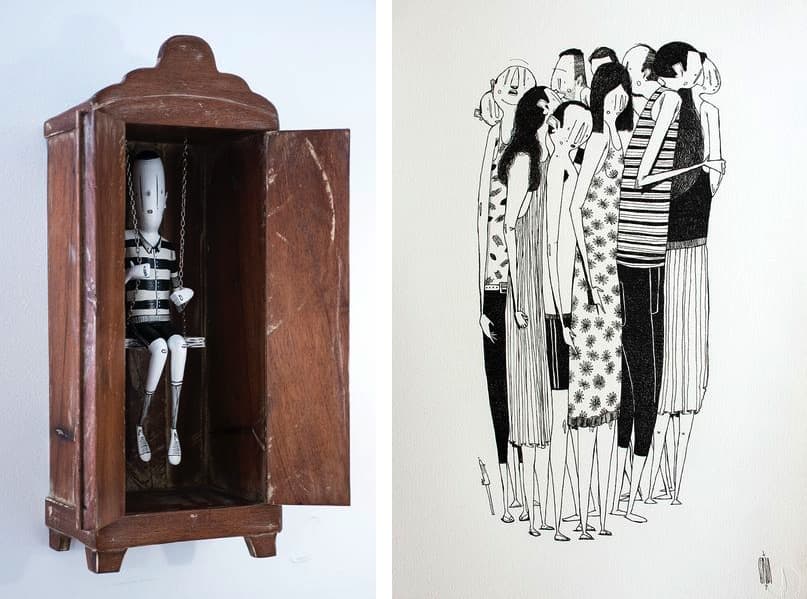 The Practice of Alex Senna
A self-taught artist inspired by creatives such as Speto, Vitché, Twist, Ziraldo, Walt Disney and Will Eisner, Alex Senna is widely known for his expressive murals and playful poetic narratives. His work has always been about the people it represents and the atmosphere inspired by everyday life. The relationships he depicts range from a romance between an elderly couple and playful young lovers to sentiments of a lasting friendship. Mostly executed in black and white, his works draw universal signs from the children's imagination such as hearts, birds, musical notes, or balloons. Recognized for his compelling observations of human relationships, his works are characterized by a simple and clearly affective visuality.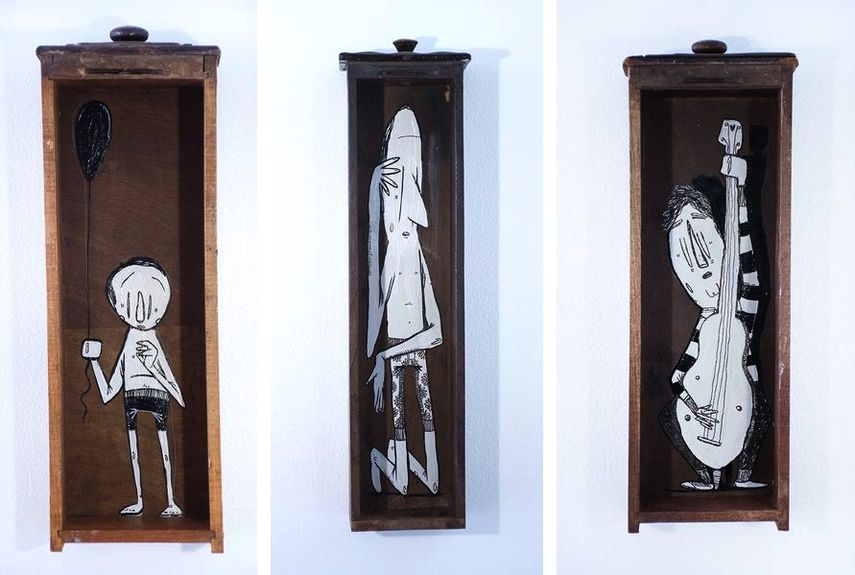 The Romantic Dialogue
Focusing on the most neglected part of society – the poor, the minorities and the needy, Senna creates works that often talk about solitude, love friendship, passion, conformity and family. He reflects life not as it is, but as he perceives it. His characters always carry a charisma, establishing a romantic dialogue with the observer, inspiring notions of dream, subjectivity, drama and faith. With a certain dose of tragicomic humor, his characters expose a fragility of the moments the artist has invented. When placed in the urban setting, his work is often interacting with the surrounding or creating simple illusions with clever use of light and shadow. Gentle and romantic, his street works are in opposition to the hardness suggested by urban art. Just like the contrast of black and white, the artist continuously seeks opposites in order to create a possible harmony.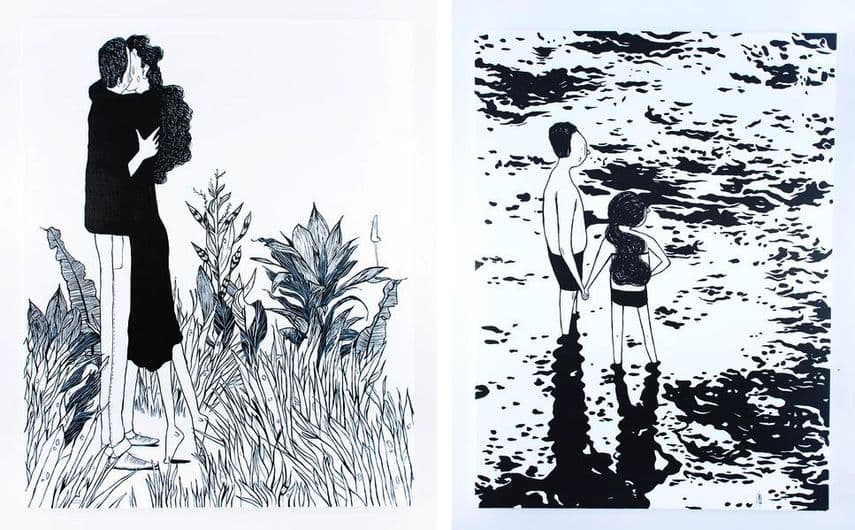 Alex Senna Art Exhibition at Vertical Gallery
Alex Senna has exhibited and painted murals in Brazil, England, Italy, South Korea, Russia, The Netherlands, Germany, Denmark, and Spain. His work invites the audience into intimate interactions and evokes a feeling of nostalgia. The exhibition Anamnesis will be on view at Vertical Gallery in Chicago from September 2nd until September 23rd, 2017. The opening reception will be held on Saturday, September 2nd, from 6 to 10 p.m. The artist will be present.
Featured image: Alex Senna - Anamnesis (detail); Vortex, 2017. All images courtesy of Vertical Gallery.