Considered amongst the most talented and influential artists of the newer generation in the Russian contemporary art scene, Alexey Luka not only deepens the recently formed bonds between street art and contemporary art with his exhibition at Wunderkammern gallery, but also brings some closely studied concepts across the border and into the new environment. After participating in numerous important international projects, such as LGZ Festival in Moscow in 2013 and the project Le M.U.R. XIII in Paris in 2014, Wunderkammern gallery is hosting a first Alexey Luka's solo show in Italy. As a prelude to the exhibition, Luka created a mural in Torpignattara named Straniera, or Foreigner in English.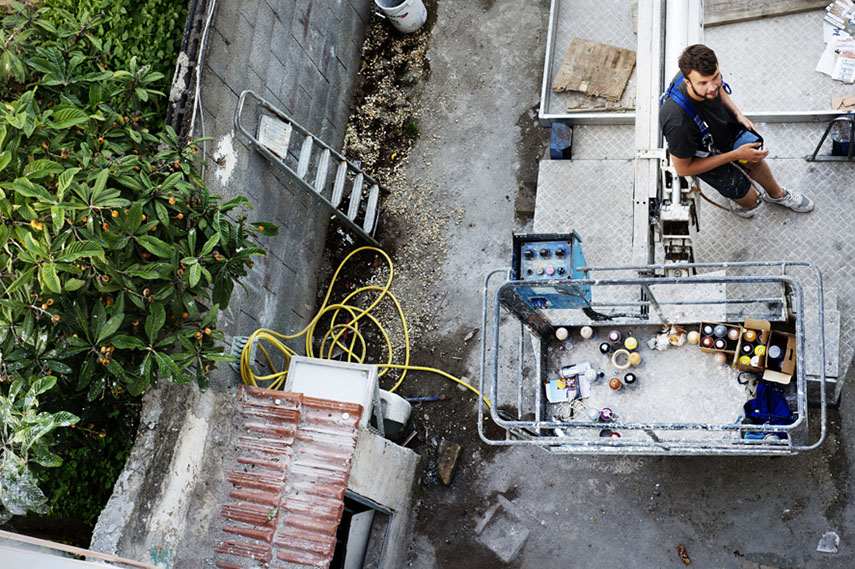 Being Here at Wunderkammern Gallery
Alexey Luka's exhibition Being here at Wunderkammern gallery in Rome explores the idea of home as a place of various influences: cultural and geographical, familiar and personal, situational and empirical. The concept of home is explored as an abstract place of psyche indoctrination, both external and internal. Home is a place of belonging and identity, a chamber of conformity and self-deception, a safe house with a nice room for a discharge; and as seen in movies such as Dogtooth and Being there, a place where nothing can put one in danger. Alexey Luka is examining the behavioral patterns of individuals nested in the native environment as opposed to the unfamiliar, uninherited. With this in mind, Being here is an experiment of trans-spatial behavioral mechanisms of an individual processed through the instance of time marked as the accumulated experience of a lifetime.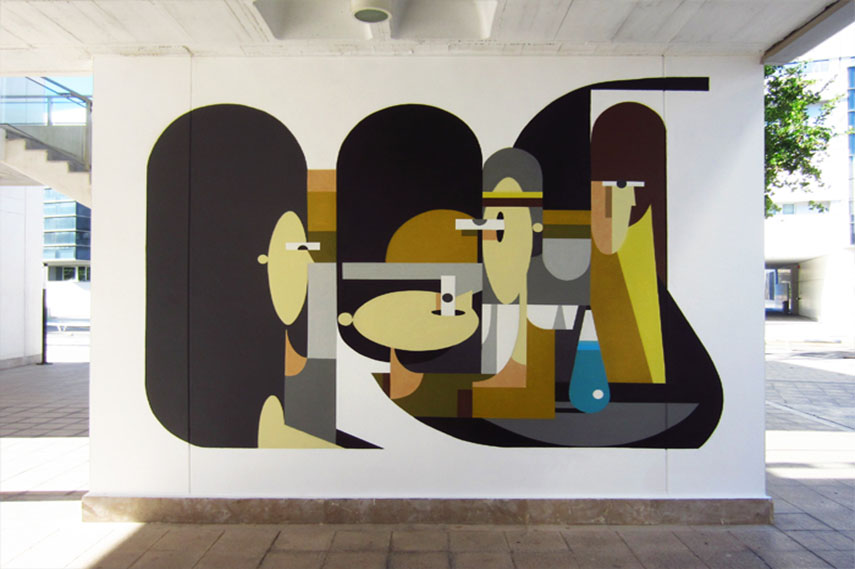 Puzzles of Alexey Luka's Exhibition
Having studied architecture, Alexey Luka developed a particular style built on the use of different chromatic values and abstract geometric shapes. Whether Luka is using spray cans, or more traditional mediums and techniques such as acrylic paints, collage or sculpture, he is able to fulfill his initial intentions to attract observers into reconstructing and deducing the image. The game of puzzle solving is carefully specified through close interaction of geometric lines and colors, forming complex compositions. Non-abstract forms of various landscapes and humanly faces are only suggested in order to engage observers into perceiving the image through the activation of imagination. Referring to the previous artistic practices of Neo-plasticism and Constructivism, Alexey Luka is breaking down and building up again the shapes and colors in order to contemplate and pass on the envisioned story.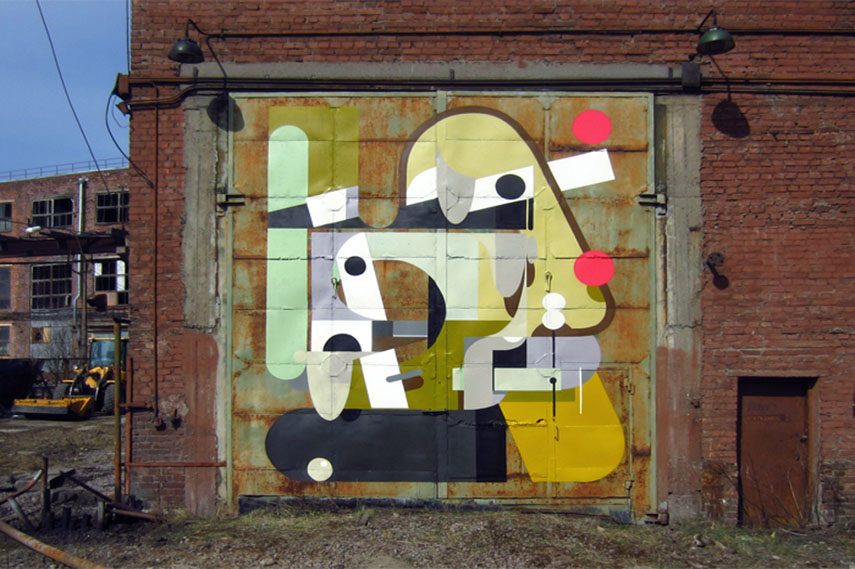 Artistic Series Limitless at Wunderkammern Gallery
Alexey Luka's exhibition Being here is the fourth one of the artistic series Limitless at the Wunderkammern gallery, curated by Giuseppe Ottavianelli. For the first time in Rome, Alexey Luka will present his new artworks: series of paper collages, paintings on canvas, wooden sculptures, wood and plywood assemblages, all of which were produced specifically for the Being here show at Wunderkammern gallery.
Previously, as a part of Limitless project, inspired by the true nature of art surrounding us, we've seen the exhibitions by Sam3 (Spain), L'Atlas (France) and Sten Lex (Italy). After the Alexey Luka's exhibition, we'll be able to enjoy the artworks of another street artist going by the name 2501.
Alexey Luka's exhibition Being here will be opened on the Saturday 18th of April at 7pm and you will be able to enjoy it until the 23rd of May. So when in Rome, go to Wunderkammern gallery.
Be sure not to miss it by signing up for My Widewalls now!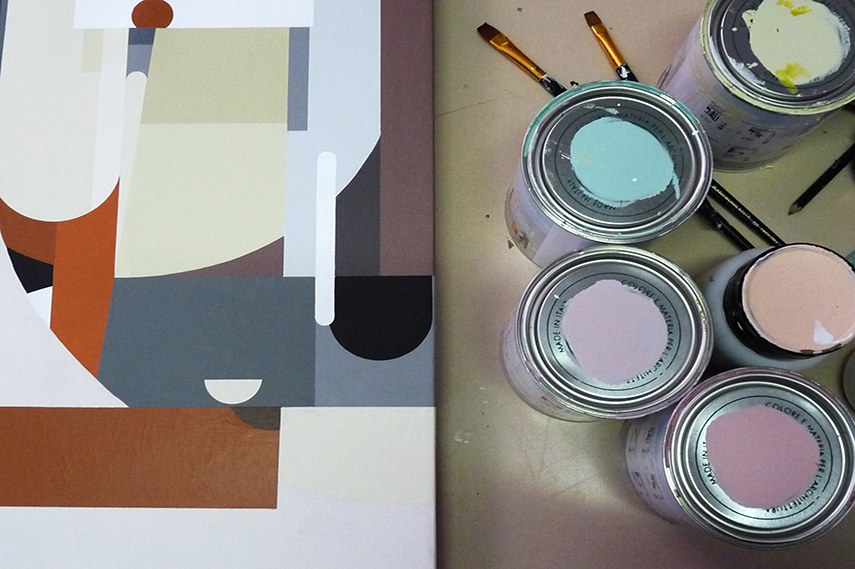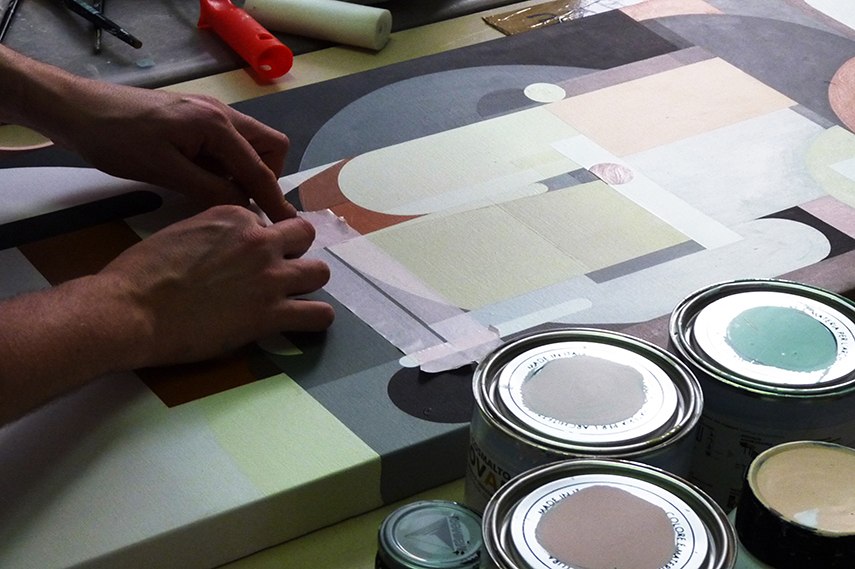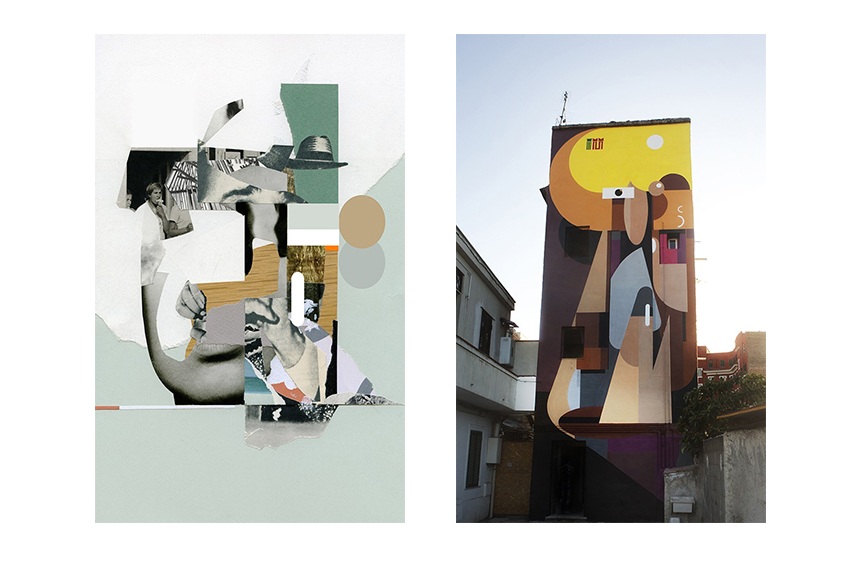 Image credits: photographer Giorgio Coen Cagli, courtesy Wunderkammern