Nothing is ever what it initially seems and every person, natural or social phenomena, every aspect of our existance has more layers, more intricately entwined elements than we can imagine. Because of this, it is always a pleasure to find someone capable of expressing these nuances in their work, of superimposing glazes of understanding of human nature and the world around us. Alexi Torres is one such artist.
Born in Bermeja village, Cuba in 1976, he was educated at the National School of Arts in Havana. He was able to soak in the sights and sounds of his native land rich with inspiration for those willing to look. He belongs to a new generation of Cuban artists who seem to be taking the art world by storm.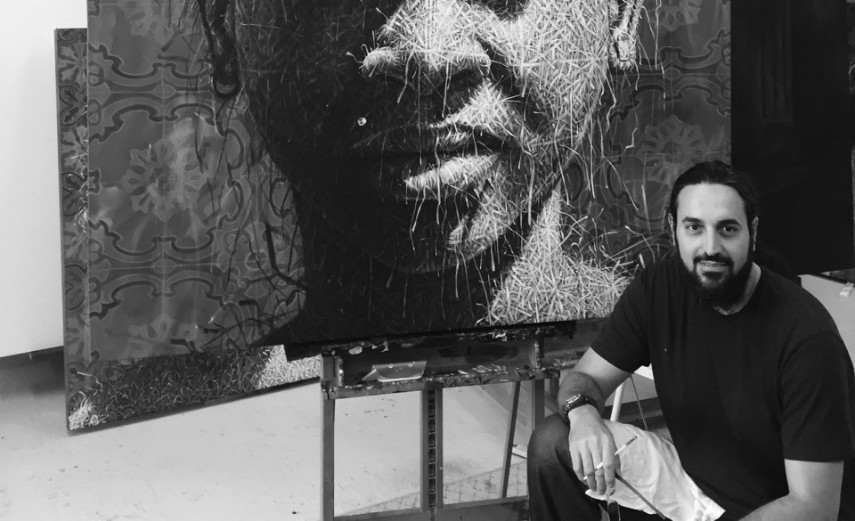 Planting and Sowing Ideas
Even after moving to the US and being enriched with fresh influences, Alexi Torres remained faithful to the Cuban culture he grew up in, in a way that is quite unique. Inspired by the agrarian lifestyle of his ancestors, Alexi Torres' creative process follows lunar patterns. Each painting is begun and finished on a waning moon, with often several canvases in development at the same time. Every work of art goes through the same cycle that is organic yet symbolic, a facet of the relationship between nature and man.
Despite, or perhaps because of these almost primal rituals, his canvases are deeply human yet cosmopolitan and universal. Encompasing a wide array of subjects, these iconic images cover both classic and modern times, with ordinary people, political, military, popular and cultural topics being of equal importance to Torres. Having lived, traveled and exhibited around the world, his works have reached many galleries and even the private collections of Oprah Winfrey and Will Smith.
His most recent work however focuses primarily on people close to him, friends and family, and brings him back to his roots, to Cuba. Faces of these ordinary yet extraordinaty individuals tell a story, their personal and colective struggles, their fears, hopes and dreams, in a direct yet eloquent way. in this particular series or works, he abandons his usual motives of celebrities, heroes, and soldiers. Instead, he offers us a glimpse into a more intimate world.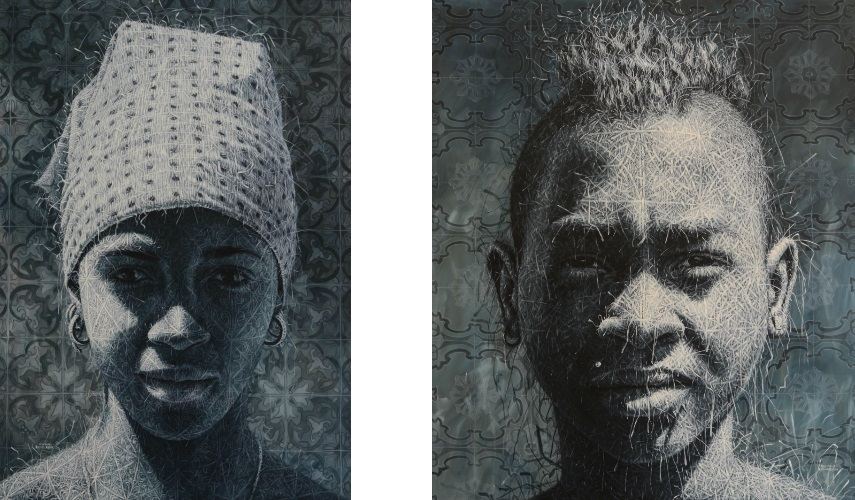 A Closer Look at the Weave of the Canvas of Alexi Torres
Torres' creative process is somewhat unique, not only because of its ritual symbolism, but because of the technical aspect that is possibly the first thing that catches the eye of the viewer. His style, his brushwork is instantly recognizeable and is deliberately applied in such a way as to create the impression of a multi-layered knitted or woven material. He is also more thorough than most realists working today. His work practically starts from zero - he builds stretchers by himself, stretches the canvas, and primes them. He then proceeds with his painstaking method of creating a painting of mesmerizing depth, a monochromatic yet rich caleidoscope of brushstrokes.
This method works particularly well with large scale portraits that feature in the forthcoming exhibition at the UNIX Gallery. Starting with a sunlit black and white photograph as a refference, Torres casts a symbolic net, another layer of what looks like fabric yet is only oil paint upon the densly woven canvas, creating paintings posessing depth of psychological characterization as well as visual richness that gives the viewer something to catch their imagination every time they look at the canvas anew.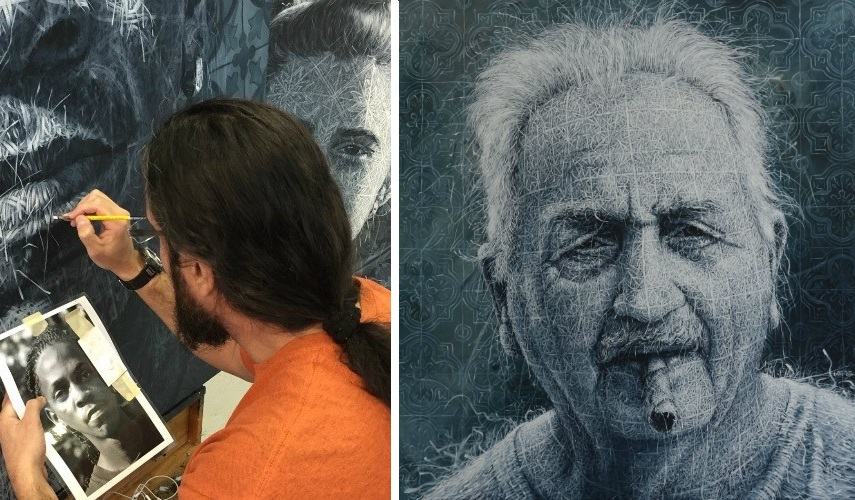 Exhibition at the UNIX
The exhibiton titled Sun Light, Alexi Torres' second with the gallery, runs from September 8 to October 15 at the UNIX Gallery, 532 West 24th Street, New York, NY. The venue is open Tuesday through Saturday, 10am to 6pm. Featuring new body of work, oil paintings exhibited for the first time, it gives the public a glimpse into the artist's private world, into the lives and stories of those closest to him.  Sun Light opens with a reception on September 8 from 6pm to 8pm.
Feature image: Alexi Torres - Ernesto, 72x68, oil on canvas, 2016 (detail). All images courtesy of UNIX Gallery, New York.