While Sylvie Mangaud art pieces are characterized by lightness, finesse, elegance, and the purity of the lines, Alexia Tailleur art enhances private stories, having subjects that reflect her personal universe and are treated in the style of icons. Their work is bound together with a surprising chemistry in the latest exhibition at Galerie Géraldine Banier titled Of Bronze and Gold. Both Mangaud's new bronze sculptures and Tailleur's tracing papers enhanced with gold seem to have been brought back from two poetic journeys. One from the deep savanna and the other from the heart of the city away from the main roads, Sylvie Mangaud and Alexia Tailleur brought back impressions and images from these far and close adventures, giving shape to bronze, gold, photography and tracing papers.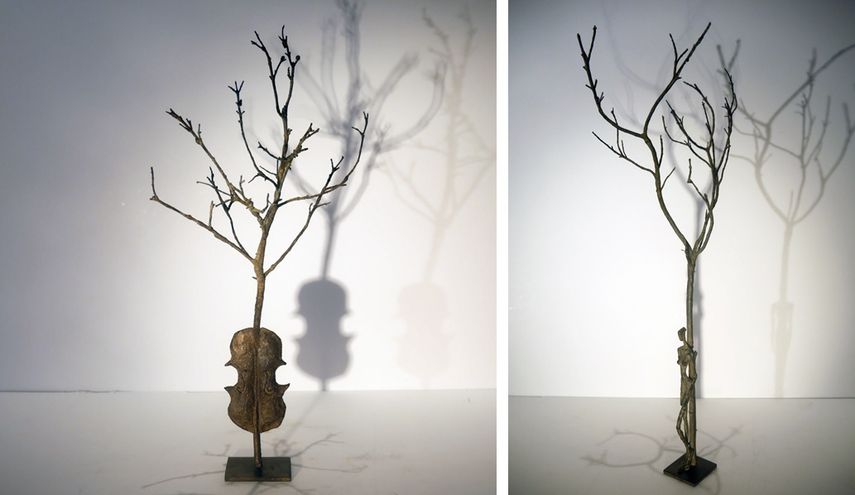 Alexia Tailleur Art
A French artist and photographer, Alexia Tailleur has studied gold leaf technique in an Italian monastery before realizing her master thesis on icons at the University of Toulouse. Using gold, silver and sometimes resin, Alexia Tailleur treats all her subject in the style of icons. Giving a particular attention to material, her work generates a special feeling, giving her subjects a certain aura. Giving value and visibility to what usually stays in the shadow, she reintegrates them into society and history, sanctifying them. Taken in the district of Marseille and Perignan, her action shots are printed on thick tracing papers and partially enhanced with gold.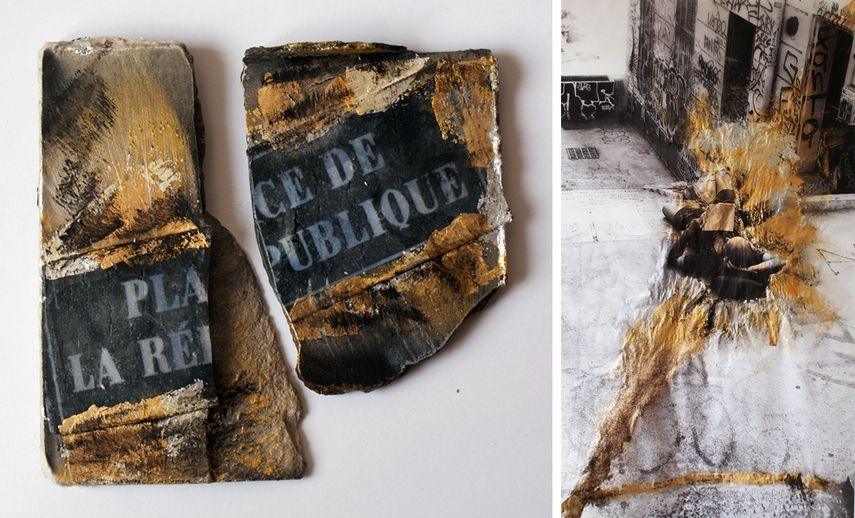 Sylvie Mangaud Art
The French artist Sylvie Mangaud is best known for her elegant bronze sculptures characterized by unusual proportions, unbridled imagination, and sensitive emotions. Starting as a photographer, she has shifted her focus towards sculpture after realizing the photographic medium was not suitable enough to capture the expressions of the body she has imagined in her mind. Sculpting long, linear silhouettes, she manages to seize the movement, dynamics, and emotions in her sculptures. Focusing on female nudes, couples and animals, she provides them with fleetingness, grace, and lightness, expressing her authentic aesthetic balance. Strong and fragile at the same time, her sculptures are always harmonious, combining the lengths of lines and sweets curves.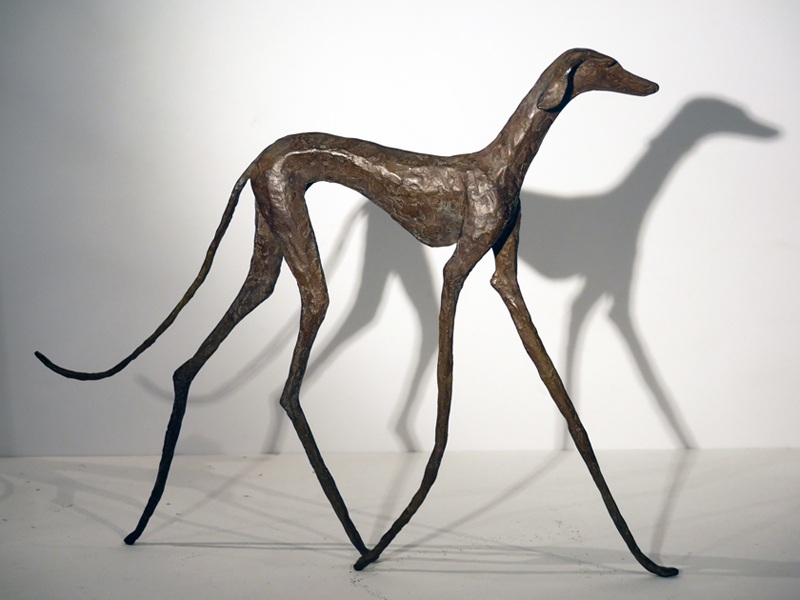 Of Gold and Bronze at Galerie Geraldine Banier
Both handling paradoxes, Sylvie Mangaud sculpts aery and dynamic bronzes, while Alexia makes sacred the layman, the one of the street and of today. The exhibition Of Gold and Bronze will be on view at Galerie Géraldine Banier in Paris from March 31st until May 27th, 2017. The opening reception will be held on Thursday, March 30th, from 7 to 10 p.m.
Featured image: Alexia Tailleur - Marseille, le Panier N°15. All images courtesy of Galerie Géraldine Banier.